Vogue and HuffPost Style are teaming up for an exclusive new series, giving you fresh behind-the-scenes takes straight from Vogue editors based on their weekly video series "From the Vogue Closet."
We modern women have overstuffed bags to match our overstuffed lives -- beauty products, snacks and a zillion Apple products all get thrown in there, not to mention staples like our keys and wallets.
So what's a gal to do when the workday is through and she wants to head out on the town without dragging that behemoth of a purse with her? Downsize. In the video above, Vogue Accessories Assistant Grace Givens explains that she is a fan of the "mini bag," a shrunken purse with all the style of the big versions but with the convenience of small size.
"I'm a firm believer in the idiom of 'less is more,'" Givens told us, "However for work, I often find myself needing a roomy bag to pack a switch of shoes and makeup for after-work events and dinners. The best solution I've found is to downsize throughout the day -- I pack a clutch or mini-bag inside of a tote to take out with me when the workday is done."
Which works out even better when your mini-bag is a luxe oxblood Fendi. Check out the video and watch more at Vogue.com.
Stick 'em in your big bag: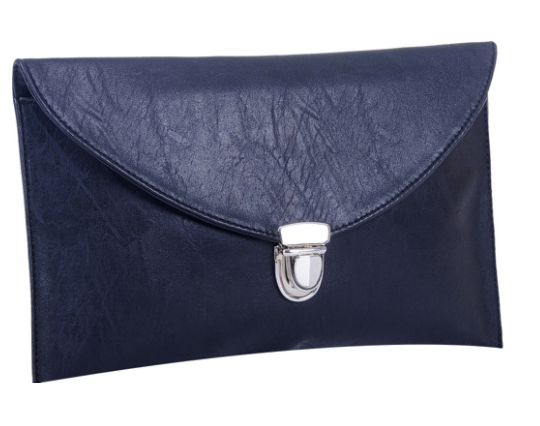 Winter Clutches Under $25