Millions of overworked middle-class Americans are on the verge of getting some relief, and possibly a raise, because of a proposed federal rule that you may not have heard about.
Under the rule, workers who make less than $50,400 a year would be eligible for overtime pay (i.e., time and a half) when they work more than 40 hours a week.
Friday is the last day for Americans to comment on the rule, which was proposed by President Barack Obama in June and is under consideration at the Labor Department. The White House hopes to implement the rule in 2016.
"Trust me on this: you'd be very hard pressed to come up with [another] rule change or executive order to lift the pay of this many middle-wage workers," former White House economist Jared Bernstein wrote in The Washington Post this summer. He published an influential paper on the subject after leaving the administration in 2011.
The new rule could also go a long way toward returning some much needed work-life balance to middle-class employees -- from store and hotel managers to cooks to bookkeepers to reporters and editors -- who might see their real hours on the job reduced. Some may wind up getting a raise. Here's a video explainer from the administration:
Raising the pay threshold would make at least 5 million people newly eligible for time and a half, according to the Obama administration. It would also make overtime pay available to as many as 8.5 million other workers who were likely misclassified as not eligible under the current rules, according to an analysis from the Economic Policy Institute.
The new rule could push employers to create 117,000 new jobs, the institute estimates.
Though its impact wouldn't be as broad as, say, raising the minimum wage, it would be a very big deal for the middle class, said Ross Eisenbrey, a vice president at the Economic Policy Institute who's been studying the issue for years (he co-authored that paper with Bernstein).
"The government can do something to make their [middle-class] lives better. To give them back the time they need to spend with their families. Not to make them sick at work," Eisenbrey said.
People who work more than 55 hours a week have a higher risk of stroke and heart disease, according to a recent study.
The federal overtime law was passed during the Great Depression. The idea was to protect workers from toiling away at jobs for excessive hours without compensation. Overtime pay was also seen as a way to create more jobs. Instead of paying someone time and a half, it would cheaper to hire a new person to pick up the extra hours.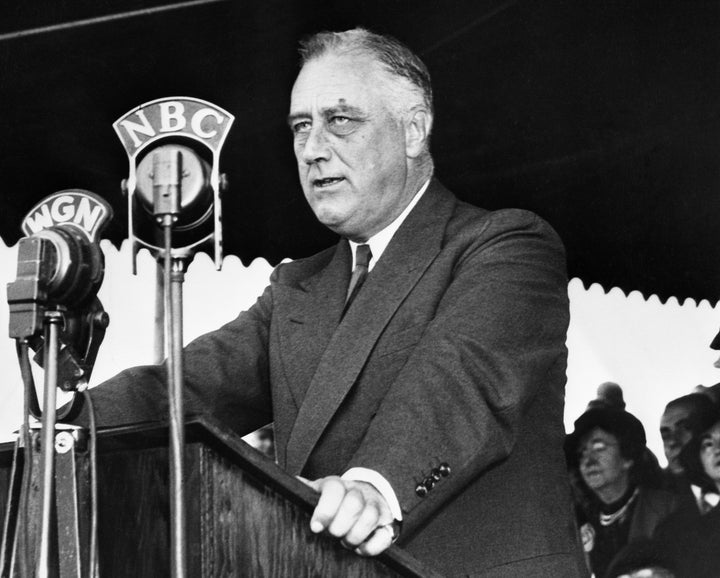 The workers exempt from overtime coverage were supposed to be executives, managers and white-collar employees who were fairly well-compensated. Exempt workers used to constitute a much smaller slice of the total workforce. In 1975, 62 percent of full-time salaried workers qualified for overtime pay, including a majority of college graduates. Today, only 8 percent of workers qualify for overtime.
The main reason for that is the very low threshold for overtime pay. The threshold was last raised in 2004, but even then the Bush administration didn't shift it much, said Eisenbrey. The new limit of $23,660 was just over the poverty line for a family of four, he said.
That the government was treating people who made so little as if they needed no more protection than executives "makes me angry still," he said.
What's happened, thanks to that low threshold, is that a lot of salaried workers are putting in extra-long hours for what turns out to be very low hourly rates. When you add up the time they're putting in, sometimes these people make less than the minimum wage. Some are labeled managers, but they have none of the flexibility or creative freedom that you'd think would come with that title.
There are cases in which people who are doing things like running a gas station are paid less than the people they supervise.
A CVS night manager making $34,000 a year told The American Prospect about working extremely long hours, pitching in for hourly employees who had to be sent home because the company didn't want to pay overtime. She isn't necessarily looking for time-and-a-half pay, she told the magazine. She just wants to spend more time with her family.
Predictably, most businesses oppose raising the overtime threshold. The National Retail Federation claims that it will cost jobs and discourage its member companies from promoting hourly workers into management. The retailers say it will drive employers to limit worker hours, reduce base pay and hire more part-timers. It will also cause payrolls to rise. The administration estimates the proposed rule could cost employers around $1.2 billion a year.
In response to the rule, employers could do a few things to avoid paying overtime: hand out raises to lift workers over the $50,400 threshold, cut worker hours and hire more employees to make up the difference.
Many companies are waiting to see what the final rule looks like before making any changes, said Nancy Hammer, senior policy counsel at the Society for Human Resource Management. The trade group opposes the new threshold and thinks it should take into account the fact that the cost of living varies around the country.
"A lot of companies have tried to do a preliminary count and see how many employees would be affected," Hammer said. The Wall Street Journal reported that businesses are "scrambling" to figure out what to do.
As of Friday afternoon, about 194,735 individuals, businesses and industry groups had commented over the past 60 days. That alone tells you how big a deal this is. The last time the rule changed, it drew only 75,028 comments over 90 days, according to The Washington Post.
Related