The Obama administration on Tuesday morning put in motion one of the last major elements of the president's economic agenda, a reform to overtime rules that could result in a pay bump for millions.
Fulfilling an executive order issued last year by President Barack Obama, Labor Department officials have sent a proposal to the Office of Information and Regulatory Affairs at the Office of Management and Budget to expand the number of U.S. workers eligible for overtime pay when they work long hours.
The full proposal is now under review by OMB officials and won't be made public for at least several weeks. After it is published, there will be a review period during which interested parties can comment on the proposed rule. The details of the rule are eagerly awaited by employers and worker advocates -- not to mention overworked Americans -- since they will ultimately determine who receives time-and-a-half pay when they work more than 40 hours in a week.
"What we've seen is, increasingly, companies skirting basic overtime laws, calling somebody a manager when they're stocking groceries and getting paid $30,000 a year," Obama said of his desire to reform overtime pay in a sit-down interview with HuffPost in March. "Those folks are being cheated."
Under U.S. labor law, certain categories of salaried workers do not qualify for overtime -- in particular, well-paid executives and professionals. But under the current rules, last tweaked by the administration of George W. Bush, millions of low- and middle-income workers are also excluded from time-and-a-half pay because their companies are allowed to classify them as management.
At the heart of Obama's reform is the so-called salary threshold. Salaried workers who earn less than a certain amount per year are automatically entitled to overtime pay, regardless of whether they're classified as management. Right now, that salary threshold is a low $23,660. That means a store manager earning as little as $24,000 could be required to work 80 hours per week with no additional pay.
The Obama administration will be raising that threshold to expand overtime eligibility; the question is how high. The Labor Department has formally suggested a new salary threshold to the OMB, but the details of what it has proposed will remain private until a draft final rule is released. That said, sources familiar with development of the rule have in recent days and weeks signaled optimism with where the administration is leaning.
"President Obama believes that if you work hard, you should be rewarded for your effort," said a Department of Labor official. "That's why he directed us at the Department of Labor to address overtime pay protections -- to help make sure that millions of workers are paid fairly for a long, hard day's work. After extensive research, study and careful analysis, the Department has submitted the proposed rule to the Office of Management and Budget for review. In the near future, the public will have an opportunity to weigh in and help us craft a final rule."
Democratic members of Congress have been pressuring the White House to be aggressive with the expansion. Senate Democrats have recommended a salary threshold of $56,680, which would qualify about half of all salaried workers for overtime pay. Many House Democrats have suggested an even higher threshold of $69,000, which would cover about two-thirds of salaried workers, according to the Economic Policy Institute.
Before You Go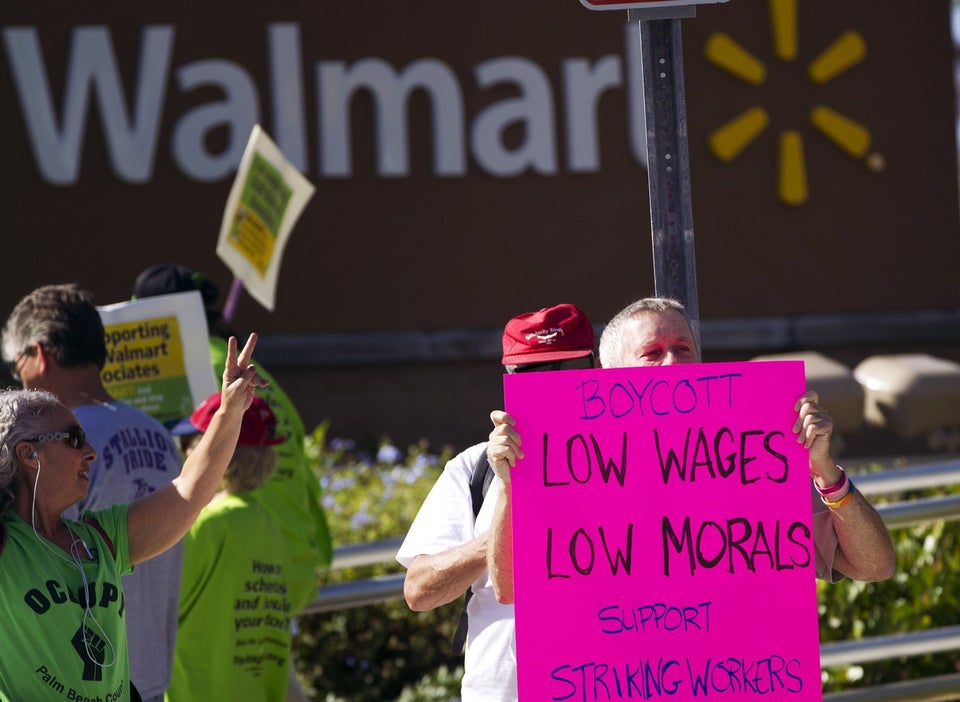 What Minimum Wage Haters Won't Say
Popular in the Community