A journalist walked off the set of a Sky News segment after the host and another guest refused to acknowledge the Orlando shooting's roots in homophobia.
Owen Jones, author of The Establishment and a Guardian columnist who also happens to be gay, appeared on Sky News Sunday with host Mark Longhurst and guest Julia Hartley-Brewer. The conversation focused on Omar Mateen's shooting rampage at the LGBT club Pulse in Orlando early Sunday morning that left 49 victims dead and at least 53 injured, making it the worst mass shooting in U.S. history.
"We were in downtown Miami, Bayside, people were playing music. And he saw two men kissing each other in front of his wife and kid, and he got very angry," Seddique Mir Mateen told NBC News. "They were kissing each other and touching each other, and he said: 'Look at that. In front of my son, they are doing that.' And then we were in the men's bathroom, and men were kissing each other."
On Sunday, Jones referred to the tragedy as a "homophobic hate crime, as well as terrorism" and "an intentional attack on LGBT people" during his Sky News appearance, but Longhurst and Hartley-Brewer instead dubbed it a crime against humanity.
"But it's something that's carried out against human beings, isn't it?" Longhurst said, adding "on the freedom of all people to try and enjoy themselves." Hartley-Brewer questioned why Jones would think he has "ownership of the horror of this crime."
Fed up, Jones walked off.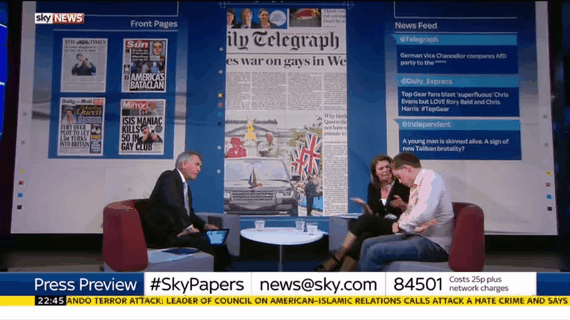 Jones then took to the Guardian to explain why he walked off in "disgust": "it was an instinctive reaction to an unpleasant and untenable situation." He said if the conversation was about an attack on Jewish people it would rightly be described as antisemitic, and there is evidence of Mateen's homophobic tendencies from his father and former coworkers.
"This was homophobia as well as terrorism. It is not enough to simply condemn violence: we have to understand what it is and why it happened," he wrote.
"Today, the 'we only care about LGBT rights if Muslims are involved' brigade are out in force," he added. "As a gay man, I am proud to live in a city represented by a Muslim mayor who has faced death threats for supporting and voting for LGBT people to have the same rights as everybody else. The bigots must not be allowed to hijack this atrocity."
Before You Go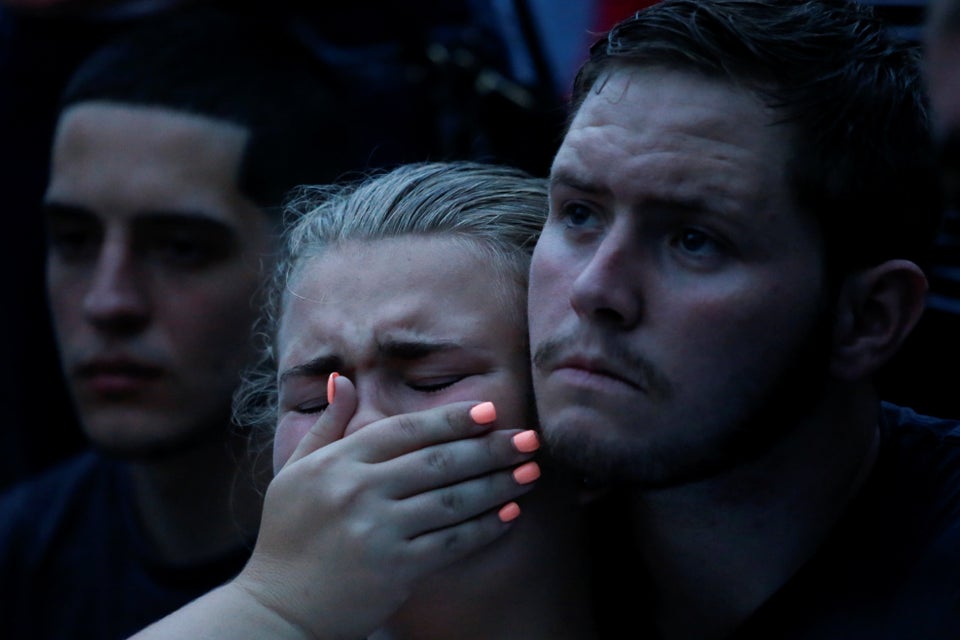 Orlando Shooting Vigils
Popular in the Community