This year's Rockefeller Center Christmas Tree might be looking pretty awful after its journey to the Big Apple, but it turns out the real magic was perched right inside it.
A tiny owl that was found within the boughs after traveling roughly 170 miles from upstate New York is winning hearts as he recovers at a wildlife rescue in the upstate town of Saugerties.
The Ravensbeard Wildlife Center wrote Tuesday on Facebook that it was excited to share a "rare holiday story" about a secret inside this year's tree.
The rescue center said the northern saw-whet owl, one of the smallest owls in North America, was rescued from the 75-foot Norway spruce that was trucked into the city after it was felled in Oneonta last week.
Ellen Kalish, the director and founder of Ravensbeard, told HuffPost the stowaway wasn't found until workers were unwrapping the tree in the city. She suspects he might have been stunned or pinned when the tree was wrapped up.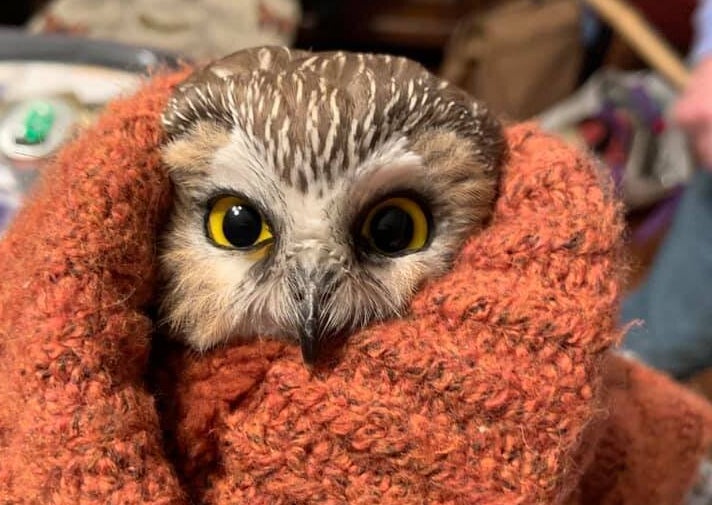 An employee of the company that transported the tree found the owl, and his wife called the rescue, telling them her husband had the little bird in a box "tucked in for the long ride."
They lived about an hour south of the Ravensbeard facility, so Kalish met the rescuers halfway to collect him.
Back at the rescue center, the owl was given fluids and "a buffet of rodents ― all you can eat" as he settled in for his recovery in a warm, dark place after his three-day road trip without food or water.
They named him Rockefeller.
"He's been just recuperating, getting his body weight back. Today he had a vet visit with X-rays to confirm my examination that I didn't feel anything was broken," Kalish said.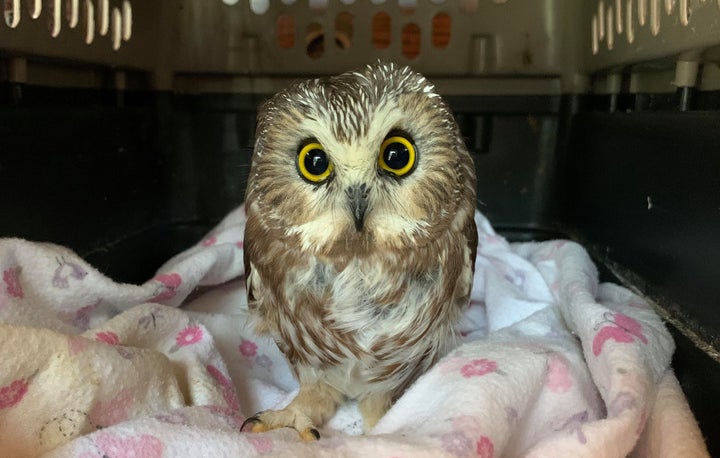 He will be released on the center's grounds in Saugerties this weekend in order to avoid further trauma from transporting him again to Oneonta, which is about 75 miles west.
"It has been an incredible outcry of people giving," Kalish said. "It's really going to help us through the winter and then some."
Related