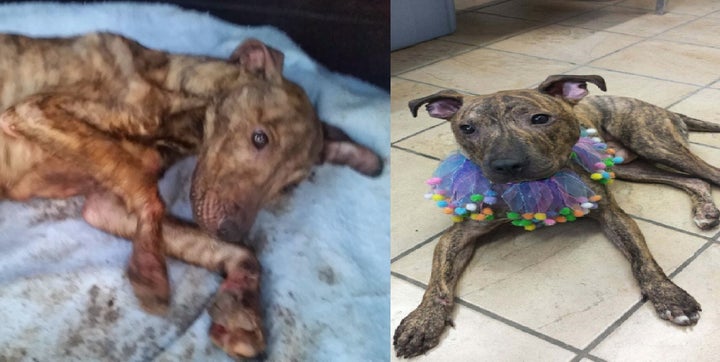 Angelique Miles, the former owner of Rocky, an emaciated pit bull puppy who was caged and left for dead in a damp Pennsylvania basement, pleaded guilty Monday to a misdemeanor count of animal cruelty.
In exchange for the guilty plea, an Erie County judge sentenced the 25-year-old woman to six months in jail and ordered her to complete 200 hours of community service at an animal shelter.
"He is all bone weight," Ruth Thompson-Carroll, director of the Erie-based Anna Shelter -- the organization that cared for Rocky after his rescue -- told HuffPost in April. "He has a lot of sores from lying in his own feces and his feet are pretty severely burned from the urine. Typically, in cases like this, their organs will shut down. It's amazing his didn't."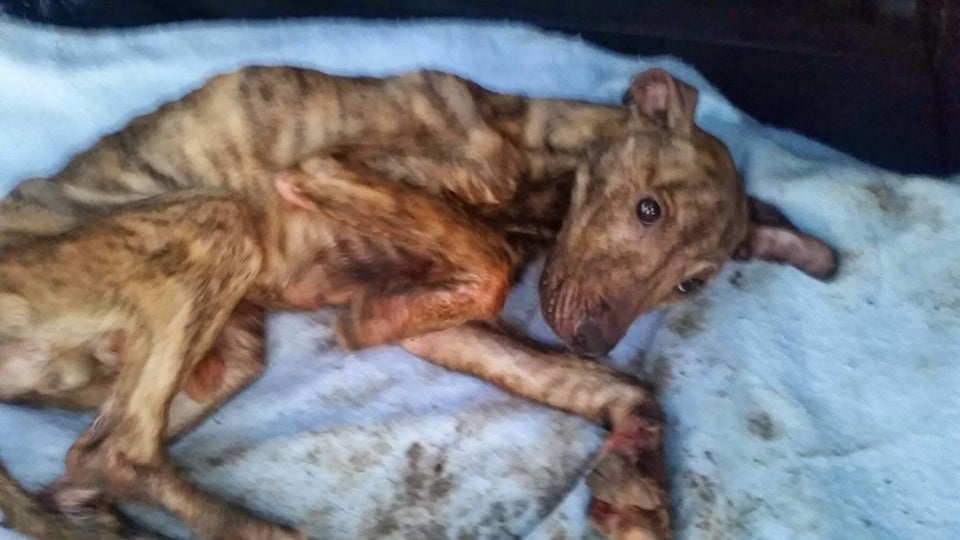 Anna Shelter 'Miracle' Dog
Rocky's health has improved since his rescue, and in July he was adopted by a loving family.
"He is the center of their world," Thompson-Carroll told HuffPost on Monday about Rocky's new family. "He goes everywhere with them and has become like their child."
Rocky remains on a restricted diet because of poor organ development, and there are patches of skin on his body where his hair has yet to grow back. However, Thompson-Carroll said the lingering physical side-effects do not take away from his personality, which she said is "sweet and loving."
As for the court case, Thompson-Carroll said she is pleased with the outcome.
"I'm pleasantly surprised that they were serious enough to give her jail time, because in most of our animal cruelty cases they get a slap on the wrist," she said. "Hopefully she learns from it and has more compassion."
The Anna Shelter, a 501 (c) 3 nonprofit organization. Donations can be made by visiting theannashelter.com.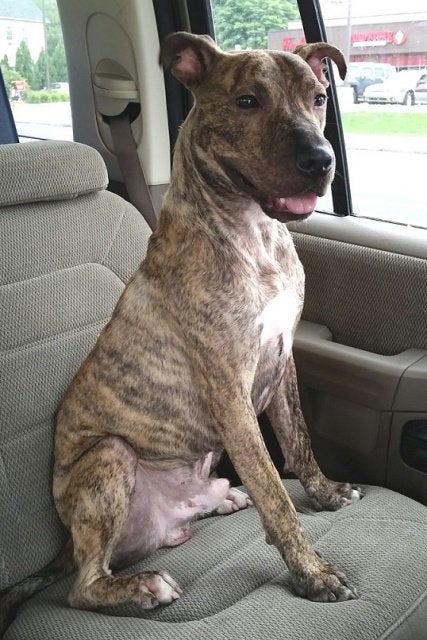 Rocky Today
Popular in the Community