In case you're confused, the pie-tossing is a reference to a scene from the popular AMC show, in which White (Bryan Cranston) throws a whole pizza onto the roof of his house out of frustration.
"All day, non-stop, there's people up and down this road. They park in front of our driveway and block us in," a neighbor told KRQE, an Albuquerque news channel.
Fans also steal rocks from the yard as keepsakes and ask the owners to close the garage when its open so they can get better photos of the home.
Joanne Quintana, whose mother owns the home, told KOB 4 the fence should be completed soon, but it hasn't stopped people from trying to climb around the construction to snap pictures.
She told the outlet, "We feel like we can't leave because when we do something happens and that's ridiculous."
Before You Go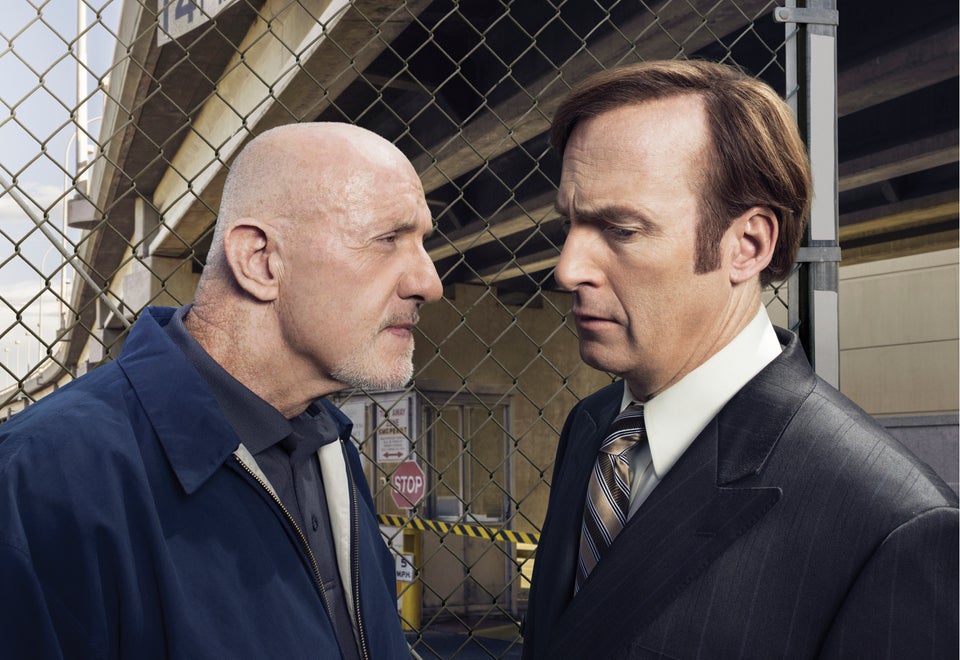 'Breaking Bad' references in 'Better Call Saul'
Popular in the Community