Every once in a while, when we search for stories to share with you, we stumble upon a piece of history we never knew about.
We immediately fell in love with the dog's story and thought it our duty to pass it along to you.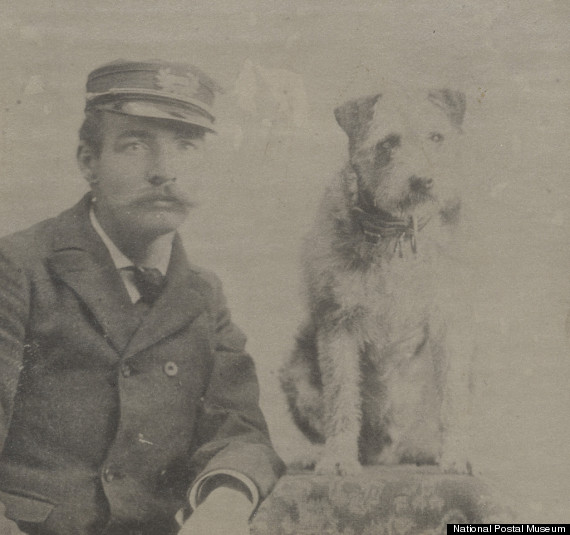 The pup then followed a mail pouch onto a local mail wagon, and the rest is history -- he began regularly riding along in wagons and eventually in trains that traveled across the U.S, according to NPM. He even sailed in ships to Mexico and Alaska. Owney went on to serve nine years as the Railway Mail Service's unofficial mascot, Smithsonian magazine reported.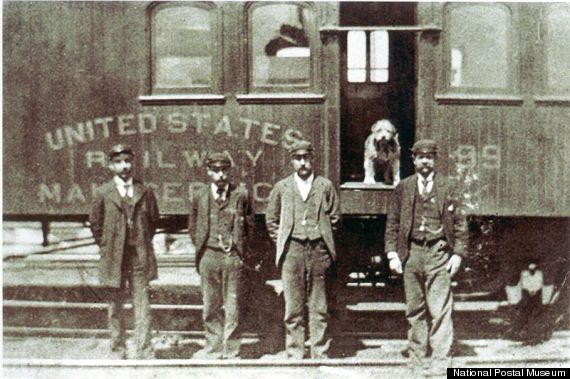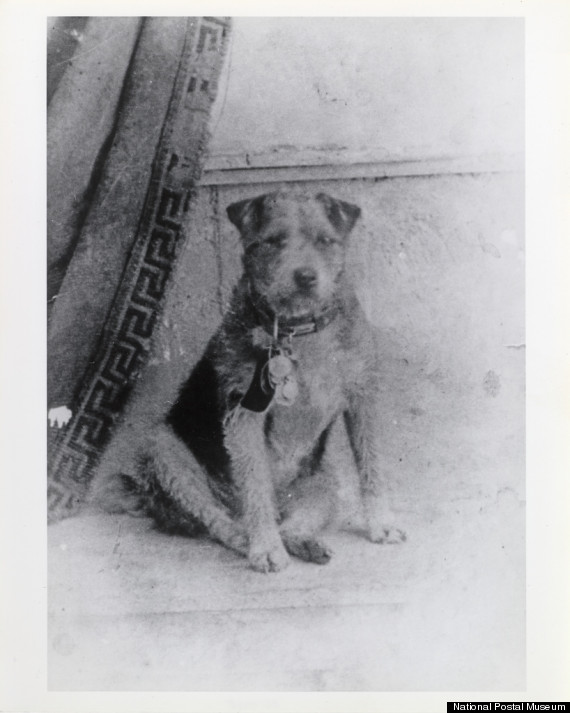 When Owney visited a new post office, it became tradition to give the dog a tag to add to his collar. Photographs show the pooch decked out in dozens of tags.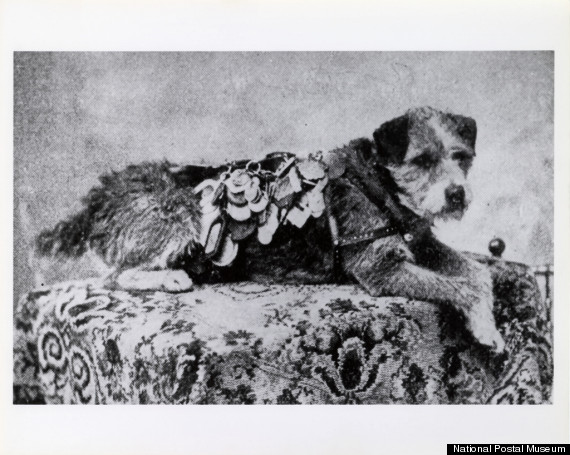 The story of Owney's death unfortunately lacks consistent details. According to the Times Union, the pup grew ill-tempered in his old age, bit a postal worker, and was shot and killed in 1897 for lashing out. But he's not remembered for that; instead, he's remembered for the joy he brought the people he met along his many travels.
In September 2011, a new exhibit at the National Postal Museum was made in Owney's honor, according to Smithsonian magazine.