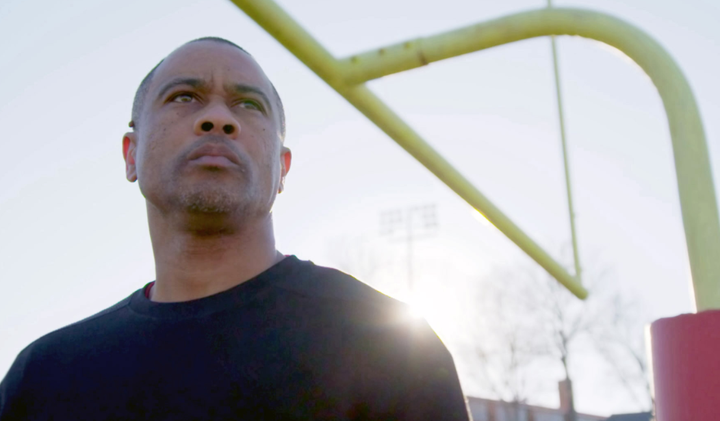 Oprah has interviewed many impressive men and women over the years, but she recalls her discussion with former prisoner and author Shaka Senghor as "one of the best interviews of my life."
"Released" is a new show debuting on OWN on Saturday that follows the lives of six black men and women as they leave prison to restart their lives and reconnect with family, friends and society. It shows both the happiness these individuals feel upon leaving prison while also capturing their challenges and emotional plight in re-entering a world that feels so foreign. It is in this display of authentic and emotional storytelling where the show's real power rests.
"I believe redemption is possible for almost everybody," Winfrey said at a panel for the docuseries at the Tribeca TV Festival last Friday. 
She was joined onstage by Senghor, who staunchly agreed: "I'm a firm believer that most of us have some type of faith, and a cornerstone of faith, to me, is redemption is possible."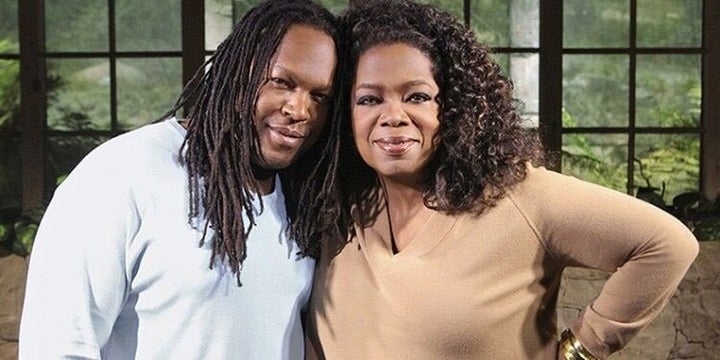 Together, Senghor and Winfrey, along with a team of producers and showrunners, helped to provide a space to showcase stories of redemption through the lens of those who have been incarcerated. Senghor, who served as a consulting producer on the series and previously spent 19 years in prison for second-degree murder after a drug deal went awry, knows firsthand what it's like to be behind bars. He has since committed his life to fighting for prison reform. 
The premiere episode of the show follows three former black inmates who each committed different offenses but face similar experiences of fighting to stay out of prison after being released. Kevin, a formerly incarcerated black man featured in the first episode, had stolen $156 in children's clothing. It was his third offense, he said, and the court showed him no mercy, sentencing him to 19 years in prison.  
"I'll never forget back in 1997 when my judge sentenced me. I felt like my life was over," he says in the episode. "Now, I'm coming into a new world that I'm foreign too because so many things have changed. I feel like I'm at a disadvantage."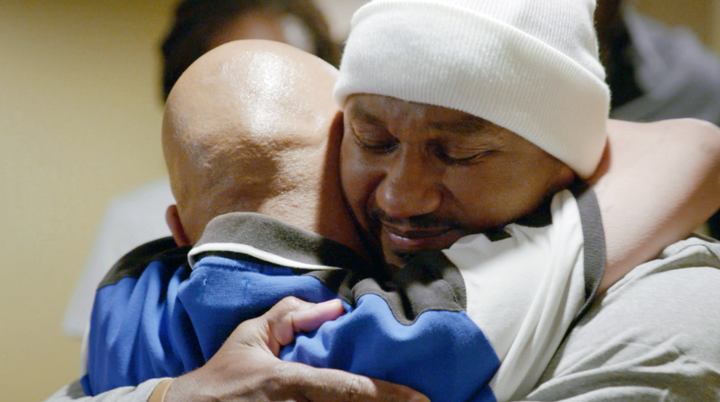 Currently, there are 2.3 million Americans in corrections facilities across the country, 39 percent of whom are black Americans. While "Released" doesn't capture what it's like behind prison doors, it intimately shows the daily reality and lived experiences these men and women face in re-entering society.  It also challenges damaging stereotypes around incarcerated men and women by sharing a narrative that tells a more complete and authentic story of life after prison, which Senghor says does an invaluable act of good. 
"I think narratives [can allow for] prison reform ... I mean, if you think about how we landed in this mess in the first place, it was based on the stories that were told about inner city kids being super predators and irredeemable," Senghor said in a previous interview with HuffPost. 
"So, if those negative narratives can shape policy in a way that's harmful, then it only leads me to believe that the more positive narratives we have ― the more honest, transparent [and] open human narratives that we're sharing ― the more likely we are to shape policy that honors people's humanity."
Calling all HuffPost superfans!
Sign up for membership to become a founding member and help shape HuffPost's next chapter
BEFORE YOU GO
PHOTO GALLERY
"Black Lives Matter" March