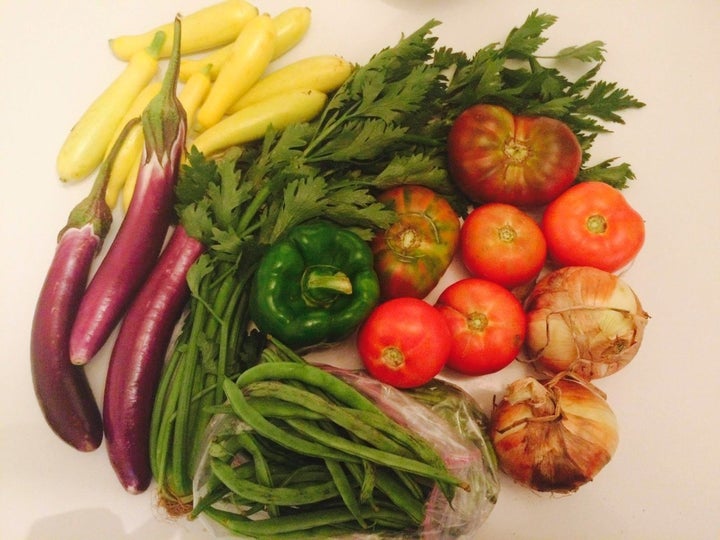 Betsy Chapman, market director at the Oxford Community Market, is working to provide healthy food alternatives to low-income families through the farmers market she runs every Tuesday from April until December. More people in Mississippi than any other state face food insecurity, which the U.S. Department of Agriculture defines as limited availability of nutritionally adequate or safe foods. Chapman is focusing her outreach and consumer education on local residents who are experiencing food insecurity. When she is not at the market, she raises awareness about the programs the market provides for residents on government assistance ― particularly the Supplemental Nutrition Assistance Program, or SNAP benefits, commonly called food stamps.
Founded by the city of Oxford in 2012, the market began through a USDA Famers Market Promotion Grant. Last year, it spun off into an independent nonprofit organization called Oxford Community Market.
HuffPost spoke to Betsy Chapman about Oxford Community Market and how she is addressing food access in Oxford.
This interview has been edited for length and clarity.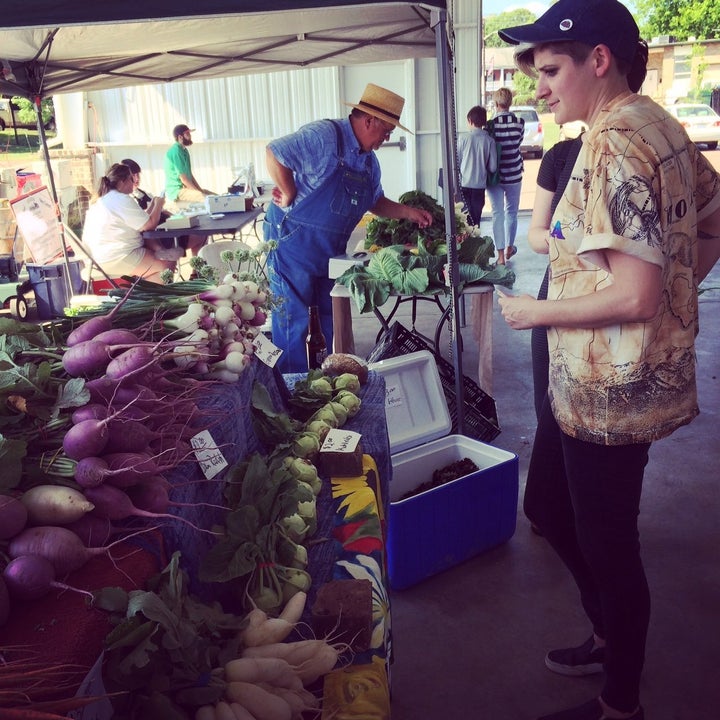 Oxford has a high proportion of residents living in food deserts. How does this issue inform the work you do at Oxford Community Market?
We are really investing a lot of time and energy in our SNAP program. This a fairly new concept in this area.
When I'm out talking to people, I'm trying to put myself in communities where there may be a higher rate of food insecurity and inviting them to come. That's one of the things I'm constantly trying to communicate is that this is a public space for everyone and you don't have to spend a dime to come and hang out with us.
How does Oxford Community Market work to address the economic barriers that prevent low-income residents from shopping at farmers markets?
Through a partnership with four different organizations ― Baptist Memorial Hospital of North Mississippi, United Way of Oxford and Lafayette County, Move On Up Mississippi and University of Mississippi RebelWell ― we are able to give SNAP shoppers a dollar-for-dollar match up to $10 when they shop at the market. It basically works like a SNAP transaction at the grocery store. So, let's say a customer wanted to use $10 of their SNAP benefits. I would give them $10 in Veggie Bucks, our market currency, and then I would match that $10, so they end up with a total of $20 to spend at the market.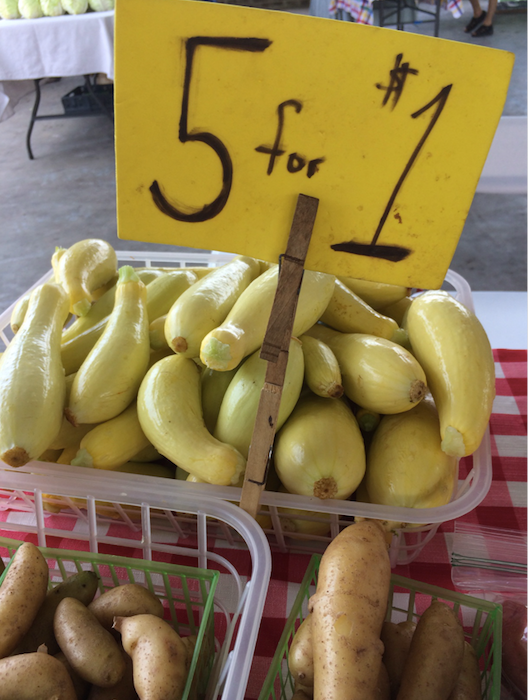 How did you first become aware of issues related to food insecurity?
You know on a personal level, I think I've been informed by my own experiences.
I lived in Arizona when my daughter was born, and we received WIC benefits [the Special Supplemental Nutrition Program for Women, Infants, and Children].
A lot of people don't understand what food insecurity is. We always think of hunger as an issue. But food insecurity isn't always accompanied by hunger. Food insecurity has more to do with your access to quality food. So, there could be a family with a house full of cheap, processed food. No one is going hungry, but the food is nutritionally inadequate.
That's one of the things I like to talk to people about ― why do people make the food choices they do. There seems to be a lot of assumptions that people don't care, or people don't know. And I don't think that's true. I think economics is the biggest factor in why people choose the foods that they do.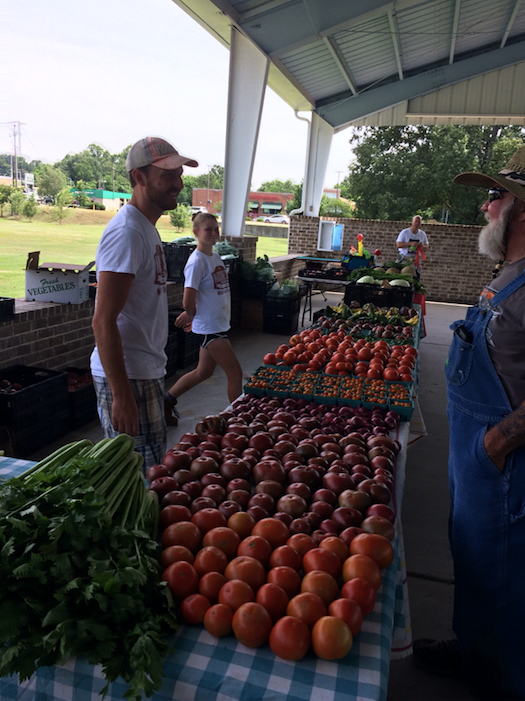 What is the relationship between the low-income communities you are trying to attract to the market and other communities the market serves?
Well, Oxford is a really special town. It's a charming, picturesque Southern town, and it's just packed full of talented, interesting people who are willing to share their gifts. That's one of the things that makes the market so great in my opinion. It's sort of a collage of people sharing their talents, from the vendors to the musicians to the people who offer free kids' activities every week, so it's just a sort of remarkable coming-together of the best of everything in this town. And the flip side of that is we have a lot of people in need, and sometimes that is kind of hidden away, because we live in such a great town.
So that's what makes it such a great fit: We're sort of bringing together all these fantastic people and resources and turning around and offering it to the entirety of the community and opening it up to invite a diverse group of shoppers to come together and experience this.
Before You Go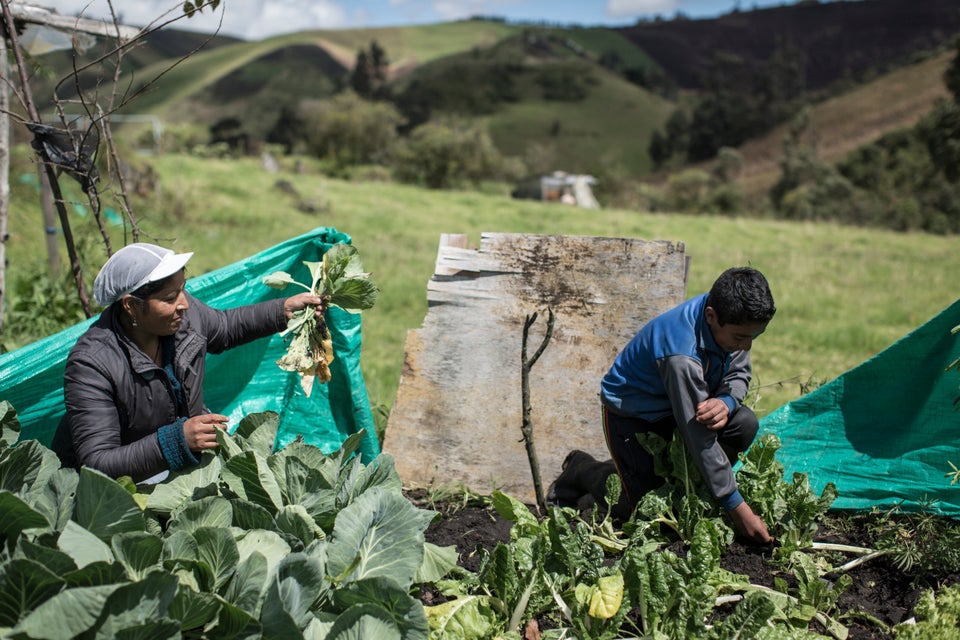 Women Are Key To Ending Hunger