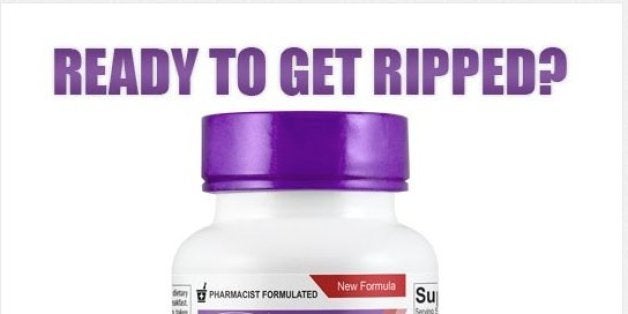 USPLabs LLC, which produces the weight loss supplement OxyElite Pro, is having a rough year.
After more than 50 cases of liver damage were linked to its product, the company was forced to recall the supplement on Nov. 9 after receiving warnings from the FDA that a mandatory recall would be issued if the company did not voluntarily recall the product.
OxyElite Pro and another USPLabs product, VERSA-1, are believed to have caused 56 cases of liver damage, acute liver failure or drug-induced hepatitis, most of which occurred in Hawaii. Twenty-two people were hospitalized, 2 received liver transplants and one woman, a 48-year-old mother of seven, died.
One of the transplant recipients was twenty-two-year-old Kenneth Waikiki of Kailua-Kona, Hawaii. Waikiki began taking the supplements this summer. Though pleased at first with the increased energy he felt while exercising and the weight loss that followed, within a month of starting the supplements Waikiki fell ill.
"At first we thought it was food poisoning," Waikiki told Hawaii News Now. But when her son's eyes turned yellow, Waikiki's mother knew it was something worse. He was flown to Queen's Medical Center in Honolulu. Within a few weeks Waikiki was in a full coma, with no hope for survival without a transplant.
Luckily, Waikiki did receive a liver transplant, but he will be on daily medication for the rest of his life and is currently unable to exercise any more than a one-mile walk a few times a week.
Amazingly, this isn't even the first health scare associated with USPLabs this year.
USPLabs removed DMAA from OxyElite Pro and re-released it. By May, the new cases of liver illness were first reported in Hawaii.
In addition to the $8 million loss this spring, it's now estimated that USPLabs will lose out on $22 million of value between the stocks of OxyElite Pro and VERSA-1 that have been recalled and/or destroyed.
The delay between when the Hawaii DOH pinpointed OxyElite Pro as dangerous and when the FDA threatened a recall highlights a disturbing loophole in how dietary supplements are regulated -- or unregulated.
In a blog published this week, the head of dietary supplement oversight at the FDA wrote that although around 180 million Americans use diet supplements daily, it is very difficult for the FDA to oversee them.
Under a 1994 law, "manufacturers do not need FDA approval before selling dietary supplements. The burden is generally on FDA to prove that a supplement is unsafe before any actions can be taken to restrict its use or remove it from the market."
Manufacturers, however, do have to prove that any new ingredients are safe for consumption: "The distributor must provide FDA with information establishing their safety when used under the conditions recommended or suggested in the product labeling."
On these grounds, the FDA warned USPLabs that it needed to recall OxyElite Pro. "USPLabs should have informed FDA of its plans to add aegeline to its dietary supplements, and it should have established the safety of aegeline in its products. Neither of those things happened."
Waikiki, one of the two transplant patients, is now the first person to plan legal action against USPLabs. Two law firms in Hawaii and California have announced a joint effort to begin litigation.
The Hawaii Department of Health had planned to destroy the remaining stock of OxyElite Pro in the state, but a local attorney asked that the Hawaii Attorney General confiscate the stock instead so it may be used as evidence in future lawsuits. The Attorney General now has taken temporary possession of the stock.
Calling all HuffPost superfans!
Sign up for membership to become a founding member and help shape HuffPost's next chapter
BEFORE YOU GO
PHOTO GALLERY
The Biggest Food Safety Disasters Of 2012