Dorky David, the fumbling orphan dewormer whom Reese Witherspoon (or Elle Woods, rather) slapped on the street in "Legally Blonde," is now a movie director. 
Or, at least, Osgood "Oz" Perkins, the guy who played Dorky David, is a movie director ― twice and counting. He's also the son of Anthony Perkins, aka "Psycho" creepster Norman Bates, and the great-grandson of pioneering fashion designer Elsa Schiaparelli, who introduced the wrap dress in the 1930s. "Legally Blonde" fandom aside, the 43-year-old Oz Perkins is only now breaking through.
The nightmarish psychological thriller "The Blackcoat's Daughter" opens in select theaters and premieres on VOD platforms this weekend. Purchased by then-burgeoning indie distributor A24 at the 2015 Toronto International Film Festival, it's the first feature Perkins directed, but the second to unleash its chills onto the public. After Perkins turned down Netflix's pitch to acquire "Blackcoat's Daughter," the streaming service, seeking to build its library of originals, gave Perkins carte blanche to make a movie of his choosing. Out of that came another psychodrama, "I Am the Pretty Thing That Lives in the House," which premiered at 2016's Toronto Film Fest and debuted on Netflix one month later.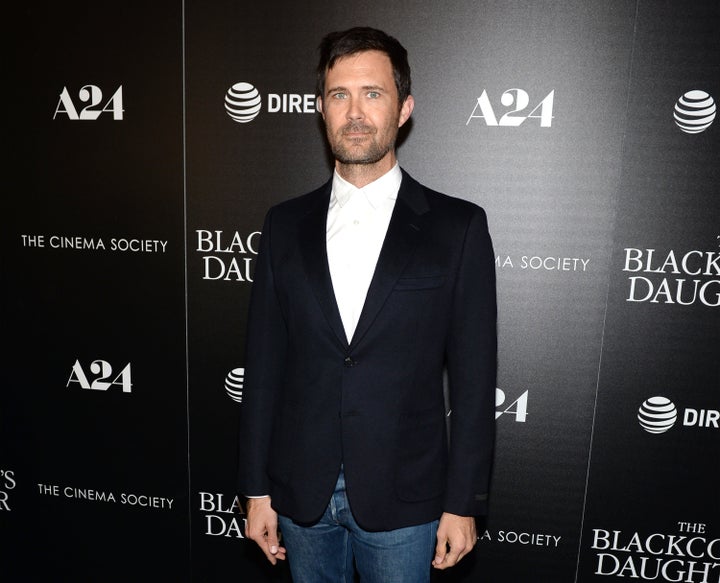 Maybe growing up as the son of Norman Bates ― and playing a young version of the oedipal murderer in 1983's "Psycho II" ― has invaded Perkins' psyche. "The Blackcoat's Daughter" and "I Am the Pretty Thing That Lives in the House" are both twisted tales about women experiencing supernatural and/or demonic terrors. But Perkins, who at 17 wanted to be the next Tim Burton, hasn't relied on family connections for gain, nor has he felt pressure to make a name for himself in Hollywood beyond simply wanting to "resonate" with his artist-heavy ancestry. 
Still, we're talking about someone who considered Sue Mengers, the storied talent agent to whom Barbra Streisand served as maid of honor, a de facto aunt. (In addition to Perkins' papa, Mengers represented Paul Newman, Candice Bergen, Cher, Gene Hackman, Gore Vidal, Faye Dunaway and others.) As a kid, he and younger brother Elvis put on plays for houseguests like Clint Eastwood and Judy Collins. Perkins is also a guy who sought industry counsel from Mike Nichols, the director of "The Graduate" and "Who's Afraid of Virginia Woolf?" who, after Perkins' father died from AIDS-related pneumonia, invited Perkins to work for him on the set of the 1994 hit "Wolf," starring Jack Nicholson and Michelle Pfeiffer. Later, he found mentorship from "The Omen" and "Bird on a Wire" screenwriter David Seltzer.
"It's being handed a very good cast to grow up around, but I'm not scene-y at all," Perkins told The Huffington Post last week, reflecting on a life surrounded by luminaries. "That's not my thing. I'd just as soon be at home." (He swears the only person who would still catch him starstruck is Bob Dylan.)
In his mid-20s, before realizing acting was not the path for him, Perkins landed supporting parts in "Legally Blonde" and "Secretary." He stood in line to audition just like everyone else ― specifically for Dorky David, in the case of "Blonde." "Not Another Teen Movie" found Perkins playing an illustrious role credited as Uninterested Guy.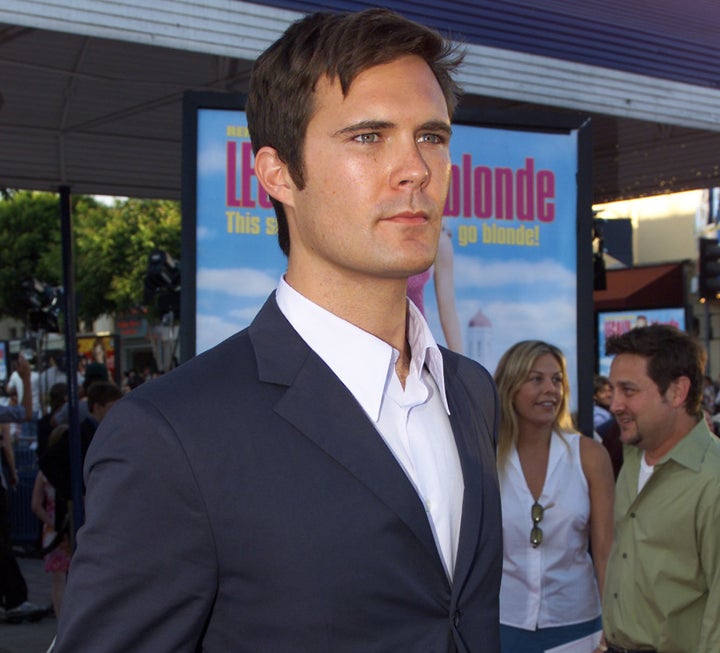 But tragedy intervened when his mother ― actress, photographer and socialite Berry Berenson ― died in one of the hijacked planes that crashed into the World Trade Center on Sept. 11, 2001. That morning, Perkins was preparing to shoot a guest arc on a sitcom. He never made it to work.
It took another decade, during which he had two children and got sober, for him to recuperate enough to return to what he'd longed to do upon first starting college at New York University: direct. 
"You get knocked sideways enough that when you straighten up again, you're like, 'Oh, right, a lot of shit's wrong. A lot of stuff's misplaced,'" Perkins said. "In the rapture that follows some cataclysmic event like that, you're in a daze for a while. But then, when you wake up, you really wake up. You wake up in a way that you're recalibrated."
It was an enough-with-the-bullshit situation, Perkins said in regard to his acting pursuits, for which he realized he never had passion. (Though he did appear on "Alias" and in the 2009 "Star Trek" reboot along the way.) Recalling his Tim Burton aspirations, he wrote "The Blackcoat's Daughter" and "I Am the Pretty Thing That Lives in the House," casting veteran youngsters Kiernan Shipka, Emma Roberts and Lucy Boynton in the former, which they shot in Ottawa, Canada, during negative-40-degree temperatures, and Ruth Wilson and Bob Balaban in the latter. Perkins dedicated "I Am the Pretty Thing" to his father and incorporated "Psycho" parallels in "Blackcoat," chiefly the use of a dagger as murder weapon. Shipka's bedeviled boarding-school character's knife plunges toward the camera, reminiscent of the famous Hitchcock shower scene starring Janet Leigh. Perkins' brother, a singer-songwriter, composed spooky scores for both films. It's still a family affair.
Now, hoping to secure a director-driven project that crosses over the way "Get Out," "The Witch" and "It Follows" did, Perkins is working on another female psychodrama, a Satanic-panic thriller set in the 1950s. He's also prepping a TV show, because that's what it takes to be make a splash these days, right? (Even his idol David Lynch knows that.) In between, "Legally Bonde" enthusiasts still recognize him as good ol' Dorky David, who once wavered on whether to stake his Harvard classmate's life on an Aristotle quote.
"I really didn't get my footing until recently," he said. "I'm careful not to get too flaky about all of it, but once you open yourself to ― I don't want to say a higher power, but once you believe that the universe is essentially organized, once you believe that stuff is actually out there waiting for you to pick it off of a tree, you tap into allowing for that. A lot of creativity, it seems to me, is just permitting stuff to come ― permitting the idea to come to you, permitting the thing to reveal itself to you."
You can support the ACLU right away. Text POWER to 20222 to give $10 to the ACLU. The ACLU will call you to explain other actions you can take to help. Visit www.hmgf.org/t for terms. #StandForRights2017
REAL LIFE. REAL NEWS. REAL VOICES.
Help us tell more of the stories that matter from voices that too often remain unheard.
BEFORE YOU GO
PHOTO GALLERY
2016 Movies Available On Netflix