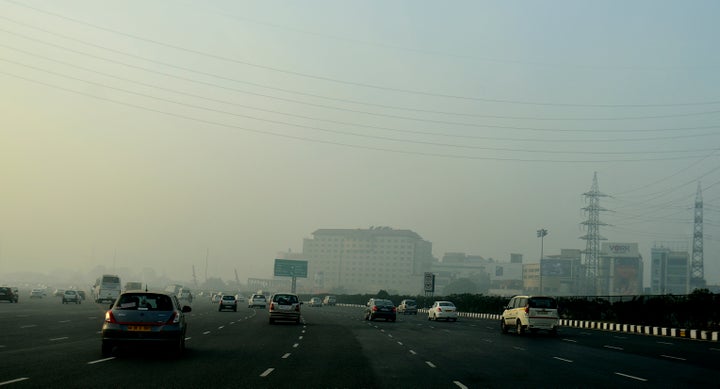 The House passed a bill on Wednesday that would delay the Environmental Protection Agency's new ozone regulations for perhaps another decade -- a move that could endanger the health of millions of Americans.
The EPA's October 2015 regulations lowered the limit for ground-level ozone pollution -- otherwise known as smog, which forms when nitrogen oxide reacts with volatile organic compounds in the air. The rules had been in the works for seven years, and even the updated standard was not low enough to please a number of public health and environmental groups.
But business groups like the National Association of Manufacturers (NAM) and the U.S. Chamber of Commerce argue that the new standard is too strict and will hurt industry. They scored a win with the House bill, sponsored by Rep. Pete Olson (R-Texas), which would push back implementation of the rules by 10 years.
Olson said in a statement that the bill is simply a "common sense" effort to provide "needed flexibility so that states and localities can adequately achieve new, lower standards with time for compliance."
Business advocates are understandably pleased. "Manufacturers are encouraged to see House leaders pursue much-needed legislation to reduce the burdens and inflexibilities associated with the 2015 ozone standards," said Ross Eisenberg, NAM's vice president of energy and resources policy, in a statement.
But environmental, science and health advocacy groups contend that such a delay would increase dangerous air pollution. On June 7, 116 organizations signed a letter warning that the bill "could well result in communities being exposed to unhealthy levels of smog and soot and sulfur dioxide and even toxic lead pollution."
The White House has made it clear that President Barack Obama would veto the bill if it passed the Senate, releasing a statement on Tuesday that said it "would jeopardize progress toward cleaner air and significantly delay health benefits worth billions of dollars for millions of Americans."
Ozone pollution can lead to respiratory and cardiovascular problems, including asthma attacks, wheezing and increased risk of stroke and early death, according to the American Lung Association. The dangers are considered even greater for vulnerable populations such as the elderly, children, and people with pre-existing lung and heart conditions. 
Opponents of Olson's measure suggest that it wouldn't pass in the Senate as standalone legislation. But they warn that senators could try to include restrictions on the EPA's ability to enforce the ozone rule in other legislation, such as the energy bill currently on the floor.
Calling all HuffPost superfans!
Sign up for membership to become a founding member and help shape HuffPost's next chapter
BEFORE YOU GO
PHOTO GALLERY
Top 10 Cities With The Worst Air Pollution 2016