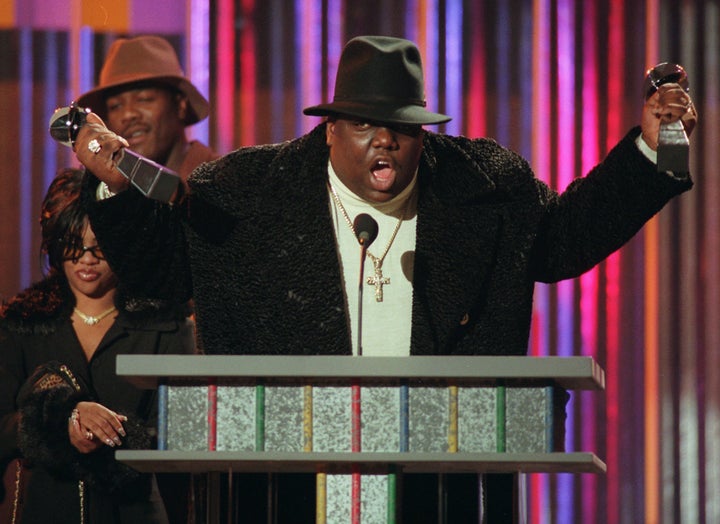 If you've ever wondered about the audio interlude in Notorious B.I.G.'s Ready to Die in which, by all aural indications, Biggie is receiving oral sex, Sean Combs confirmed in an interview with HuffPost blogger Barry Michael Cooper that the hummer heard on the album was, indeed, authentic.
Cooper asks Diddy in the HuffPost interview, "In the interlude, is Big actually getting some head? Diddy responds, "Yeah," and laughs. He continued, "These are questions that nobody's ever asked, and I think Big would be alright with it."
Combs goes on to explain the "rock star" atmosphere during the recording sessions of Ready to Die and "without naming names," describes how the famous blow job came to be.
Here's the clip in question from the end of the track "Respect" from Ready to Die:
WARNING: EXPLICIT NSFW AUDIO
Here's the Diddy interview video (the blow job confession is at 6:20):
Watch the full interview at Barry Michael Cooper's blog here.
Popular in the Community