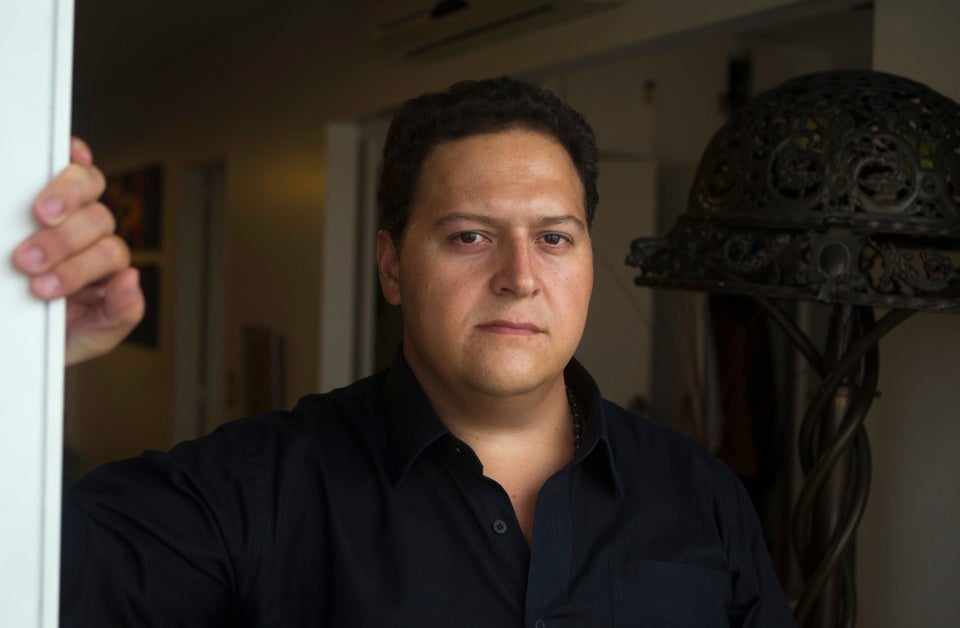 Pablo Escobar Clothing Line
A picture of a poor Colombian student -- his stony stare stamped across a T-shirt asking "What's your future looking like?" But the future of this young school boy is no mystery. He would grow up to be one of the most notorious criminals of all time: Pablo Escobar.
The Colombian drug lord's images are featured in his son's newest clothing line Escobar-Henao, which has gained popularity in countries like Mexico, Spain, and Austria according to Mamiverse.com. The new fashion line by Sebastian Marroquín (born Juan Manuel Escobar Henao) also features his father's student ID card, driver's license, and banks account ledgers. The line has produced over 10,000 t-shirts, priced to sell between 65 and 95 dollars. (See pictures of the clothing line above)
The elder Escobar was known as the leader of Colombia's infamous Cartel de Medellín, which terrorized the country for over two decades until the kingpin was killed by Colombian soldiers in 1993. His drug- and violence-fueled reign resulted in an estimated 9 billion dollar fortune and the death of more than 4,000 individuals -- including magistrates, politicians, journalists, and civilians.
Marroquín, who legally changed his name after his father's death, told the Associated Press that through the clothing line he hoped to turn a dark family history into an opportunity for reflection and peace.
Before You Go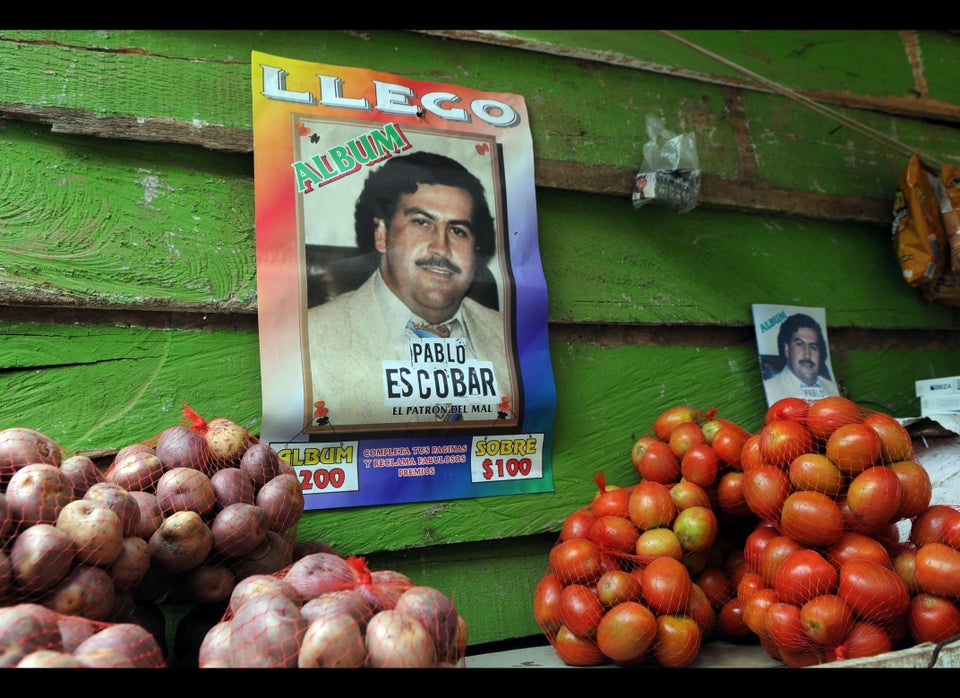 Pablo Escobar
Popular in the Community