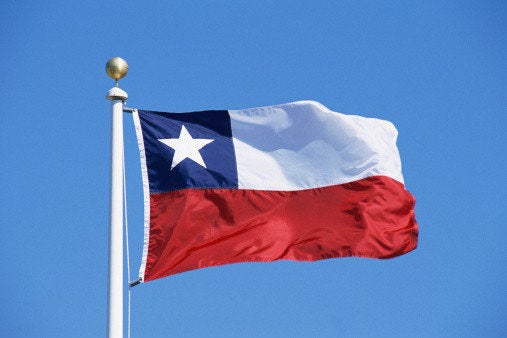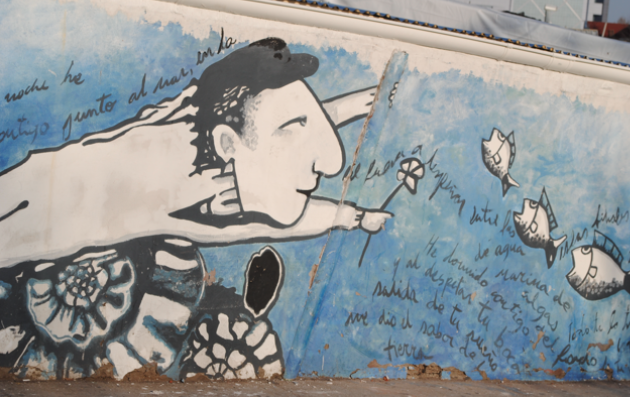 "I want to do with you what spring does with the cherry trees," wrote the Nobel Prize-winning Chilean poet Pablo Neruda in his poem "Every Day You Play."

Cherry trees are in bloom for a week or two at most. They come and go so quickly that if you're not careful, you might miss them. Neruda was like that. An ardent lover of women, he had three wives and countless flames. And he came and went from Chile so often that many thought of him as a nomad before a Chilean.

At first he traveled by choice, working as a diplomat in the Far East, Argentina, Spain, France and Mexico. In 1948, when communism was outlawed in Chile, Neruda was working as a Senator for the Chilean Communist Party. A warrant was issued for his arrest and he was forced to move abroad as an exile.
But he always returned to Chile. An avid collector, Neruda used his three homes as storage spaces for his memorabilia from abroad, creating spaces that served as inspirations to him.

Neruda bought La Chascona, a property hidden in the backstreets of Bellavista, Santiago's bohemian neighborhood, in 1953. He used the house as a place to see his mistress and later wife, Matilde Urrutia, and named it "La Chascona," meaning "tousled hair," after her curly red hair. The property's two buildings represent a ship and a lighthouse. Neruda loved the ocean but was afraid of it and called himself a "sailor on land." His homes, which are now museums, are all designed with nautical themes.
Today, the walls of the streets leading to La Chascona are painted with grafitti tributes to the poet. Inside, a salt shaker that reads "marijuana" and a pepper shaker that reads "morphine" sit on the dining room table. Nearby is a closet where Neruda, ever the quirky entertainer, would change costumes while his friends ate dinner.
La Sebastiana, which Neruda bought in 1961, is built on one of the highest hills of the port city of Valparaiso, a South American San Francisco about two hours outside of Chile's capital, Santiago. Designed like a boat, the house is perched above the city's sea of brightly-colored houses. La Sebastiana internalizes the city around it, with its narrow, winding staircases and vividly-painted walls. As in all Neruda's homes, oddities abound. A pink bathroom door with cut outs invites lude viewing. An embalmed flamingo that Neruda brought back from Venezuela hangs from the ceiling above a carousel horse brought back from Paris. An armchair he called "La Nube" (The Cloud) sits by the window overlooking the city and the sea, next to a footstool stained with the green ink that Neruda always wrote in. Green wine glasses sit on the dining room table, for Neruda used to say that water tasted better from colored glasses. A sign that reads "Don Pablo Est Ici" (Don Pablo Is Here) hangs above a bar decorated with a small embalmed penguin, carved wooden fish, a music box and other trinkets. Only Neruda was allowed behind the bar, where he prepared the "Coquetelón," his signature drink made with equal parts cognac and champagne and a few drops of orange juice and Cointreau.
Neruda's third home and arguably his favorite sits on the shore of the Pacific Ocean in the coastal town he named Isla Negra (Black Island) for the volcanic-like black rocks that speckle the beaches. He bought the stone cottage, where he and Urrutia are now buried, in 1939.
Huge windows look out onto the waves. "The Pacific Ocean overflowed the map. There was no place to put it. It was so big, unruly and blue that it [fit] nowhere. That's why they left it in front of my window," said Neruda.
Outside, an anchor seems to attach the house to the ground beneath it. Inside, the house is decorated with collections of Chilean huaso (cowboy) stirrups, insects, masks, model ships and nautical instruments, mandolins and of course, colored glass. One room is devoted entirely to shells Neruda collected on the shore, and a papier-mâché horse from Temuco, the city where he grew up, lives in its own stable.

"In my house, I have put together a collection of small and large toys I can't live without," Neruda wrote in his memoir, Confieso Que He Vivido (I Confess I Have Lived). "I have also built my house like a toy house and I play in it from morning till night."
Neruda collected these toys from all over the world. Traveling and meeting new people -- writers, artists and activists -- influenced Neruda, and by bringing back memorabilia, he turned his homes into cultural treasure troves. The people and places he visited surely inspired him, but one person or place was not enough -- it was a collective effort. You can only get so many poems out of one woman before your inspiration fades or you find a new muse.
But despite the great amount of time Neruda spent abroad, his connection to his homeland is unquestionable.

"No poet has more passionately and thoroughly spoken for his people than Neruda," wrote Dean Rader, an English professor at the University of San Francisco, citing Neruda's "Canto General," a collection of over 200 poems on the history of Latin America. "His poems articulated hopes, dreams, desires, histories, protest, sexuality, beauty, and national pride like no one before or since."

Ilan Stavans, a professor at Amherst College and author of The Poetry of Pablo Neruda, wrote, "...he used words to map out his people, from the local to the continental, from the one to the many, from the past to the future."
Neruda's passion and understanding for his people comes through in the final lines of his poem "The Heights of Macchu Picchu."
I come to speak for your dead mouths.

Throughout the earth
let dead lips congregate,
out of the depths spin this long night to me
as if I rode at anchor here with you.

And tell me everything, tell chain by chain,
and link by link, and step by step;
sharpen the knives you kept hidden away,
thrust them into my breast, into my hands,
like a torrent of sunbursts,
an Amazon of buried jaguars,
and leave me cry: hours, days and years,
blind ages, stellar centuries.

And give me silence, give me water, hope.

Give me struggle, iron, volcanoes.
Let bodies cling to me like magnets.

Come quick to my veins and to my mouth.

Speak through my speech and through my blood.

Ever connected with his people and as sensitive as he was passionate, Neruda died a few days after Augusto Pinochet took power on Chile's own September 11 in 1973. His houses were ransacked by the regime, who feared the power the great poet had over his people. Today, the homes have been restored and are filled with such eccentricity that Neruda's whim and energy can be felt at every corner. Like Neruda's poetry, his homes have survived Chile's tumultous history and serve as inspirations, doing to everyone who passes through them what Neruda wanted them to do for himself -- what spring does with the cherry trees.
Related
Popular in the Community