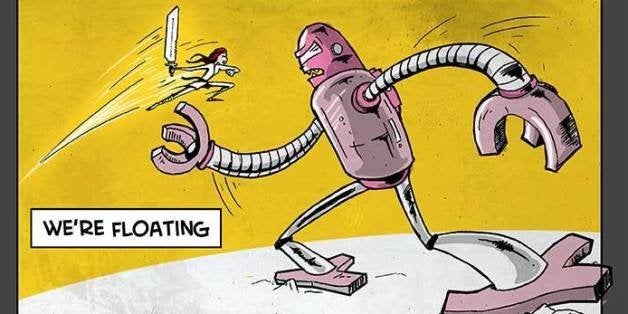 The Flaming Lips' epic album, "Yoshimi Battles the Pink Robots," details a fictional fight between the female heroine, Yoshimi, and a crew of colorful mechanical villains. The record's lyrics are so whimsical we weren't surprised that comic artist Pablo Stanley decided to lend his own graphic interpretation to one of the songs -- "Do You Realize."
Like his past music-inspired projects based on the Beatles' "Yesterday" and Queen's "Don't Stop Me Now," Stanley's drawings are so spot on we swear we can hear the soothing voice of Wayne Coyne wailing in our ears as we navigate the comic. Scroll down for the full illustration and let us know if you like the artist's work in the comments.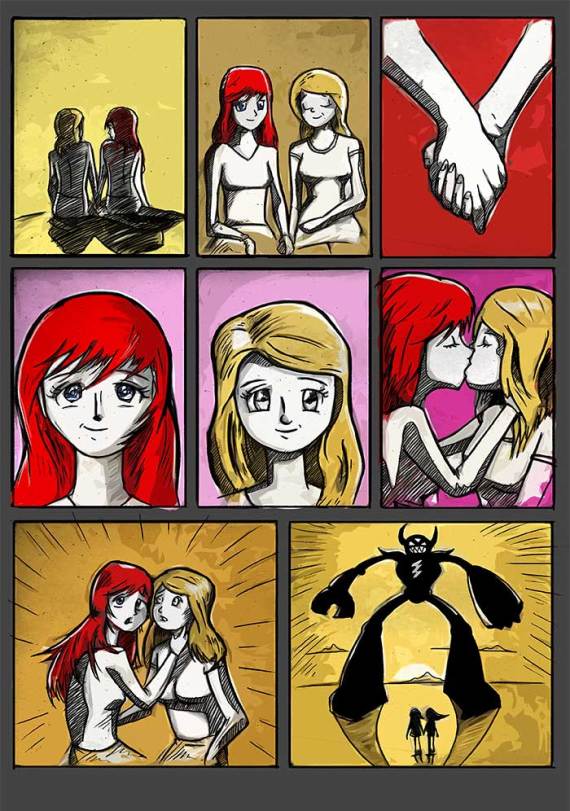 Correction: In a previous version of this post we unfortunately mispelled the name of the Flaming Lips lead singer. It has since been updated.
Related
Popular in the Community