The Pace Sisters are more than an acclaimed sibling gospel group. The seven religious sisters are also a close-knit family -- but even the closest sisters have secrets. When Iyanla Vanzant visits six of the seven Pace sisters to dig deep into their pasts and uncover the burdens weighing them down both mentally and physically, one of the women reveals a shocking secret to her sisters.
In this clip from "Iyanla: Fix My Life," Duranice Pace speaks for the first time about the sexual abuse she says she experienced as a child, at the hands of a family member. The abuse occurred when she was 12, the elder Pace sister says, while she was staying with her grandmother to help her after she suffered a stroke.
"She asked me to take my uncle his food, his plate. I didn't know he was drunk," Duranice tells Iyanla and the rest of the Pace sisters. "He grabbed me. It was scary. He just... swung me on the bed. He tore my clothes off. All I know is I felt the worst pain in my life."
Duranice says her grandmother heard her screams and came upstairs. "My grandmamma came with a broom. She said, 'Get off of her!' and she hit him sore with that broom until it broke," Duranice recalls.
The incident took a severe emotional and physical toll on Duranice. "It scared me," she says. "I bled for three months and the family doctor said, 'She's going to always have problems.'"
In the video, Iyanla explains to Duranice and the other Pace sisters how this childhood trauma affected Duranice's weight and how keeping secrets can have a devastating effect on one's wellbeing.
"Let me tell you something: Secrets kill," Iyanla tells the Pace sisters. "They kill your spirit, they kill your joy, they eat away at you."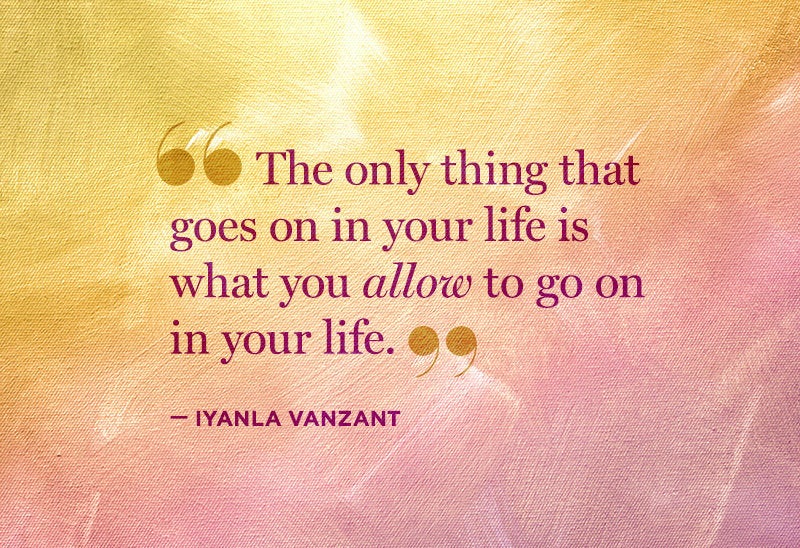 Iyanla Vanzant's Quotes On Love And Life