Last week a group of Pacific islanders and Australians worked together to form a flotilla of kayaks and traditional canoes to blockade the world's largest coal port in Newcastle, Australia. The action was led by a group of Pacific Climate Warriors, who traveled from their home countries to protest coal's contribution to climate change and the threat of sea level rise to their low-lying islands.
The group targeted Australia in particular because it is the second-largest coal exporter in the world and plans to expand production. Just this summer, the government approved a project that will lead to the creation of the country's largest ever coal mine. According to 350.org, hundreds of people participated in the blockade, including representatives from 12 Pacific island nations. They were successful at keeping at least two coal ships from passing through the port.
Mikaele Maiava from Tokelau told 350.org, "It is very important for us to take direct actions against climate change because it is threatening our lives and our islands. Our land is the most valuable treasure in our lives and the impacts of climate change will destroy it. We don't want this to happen and we will not allow it to happen."
Milañ Loeak of the Marshall Islands highlighted the inequities between those consuming fossil fuels and those at greatest risk from climate change. "None of us who have felt the impacts of climate change should continue to suffer through them just to fulfill others' interests," Loeak told 350. "We don't deserve to lose our Islands and we will do what we must to ensure we won't."
The mix of traditional canoes and colorful kayaks coming up against massive ships and police jet skis made for striking images, which bystanders and protestors captured and shared on social media. Others also shared their support using the hashtag #StandupforthePacific. Here is just a sample of the many photos shared on Twitter and Instagram and by 350.org.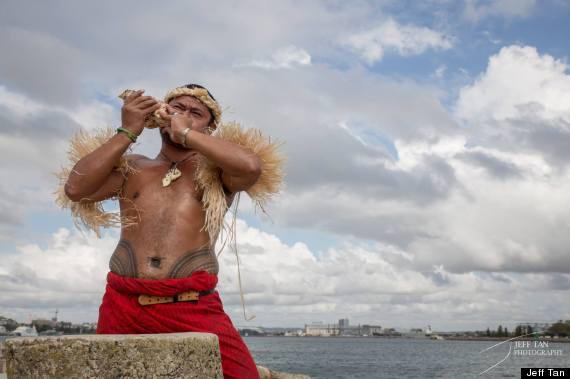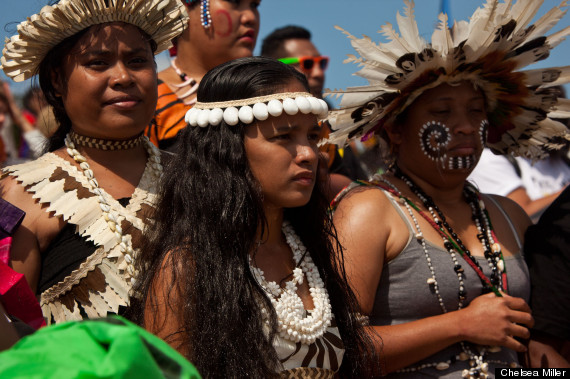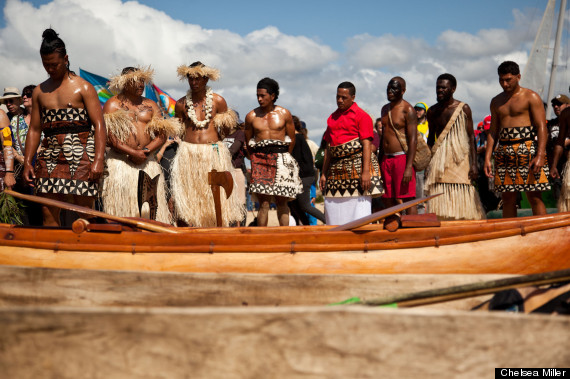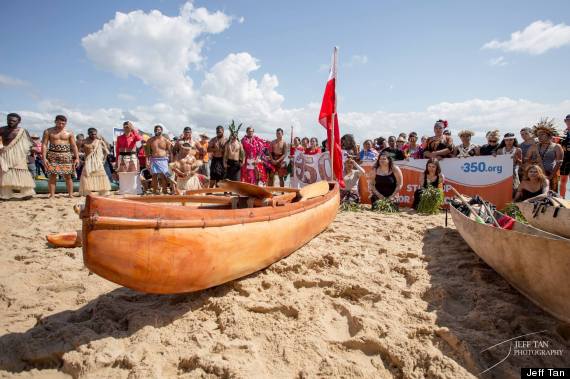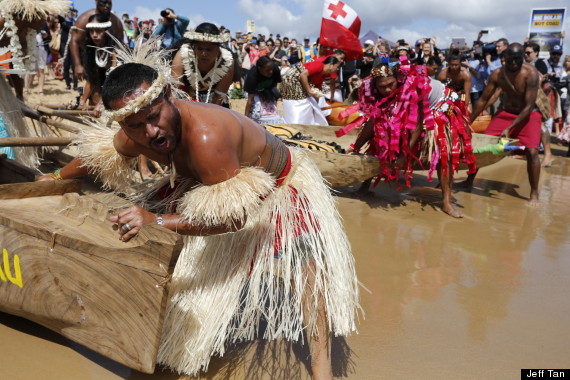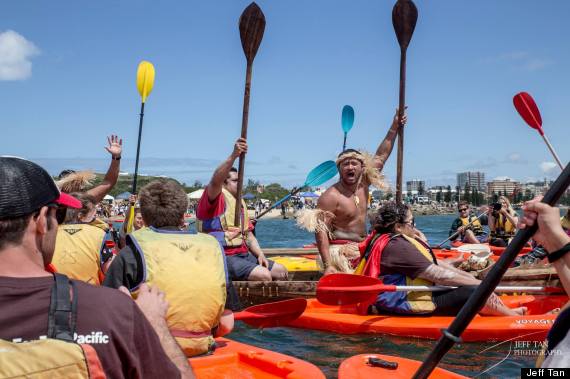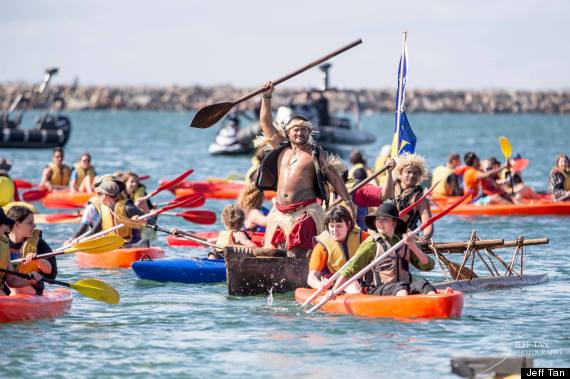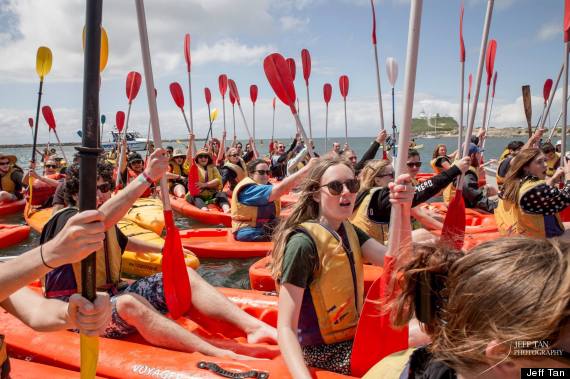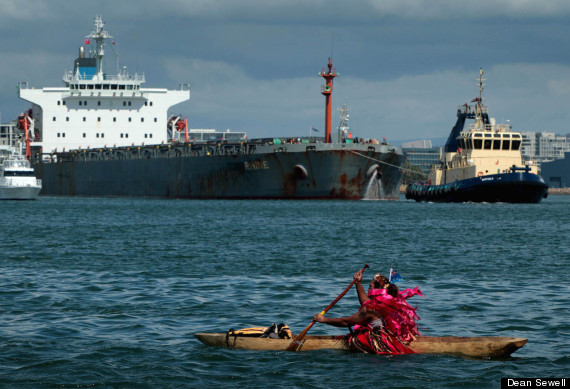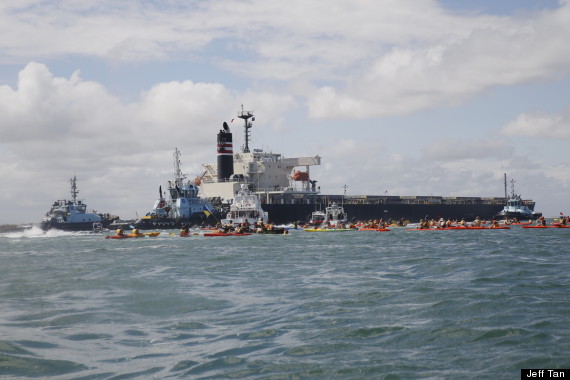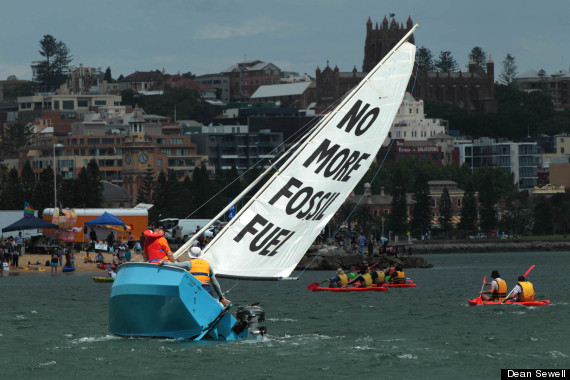 Related
Before You Go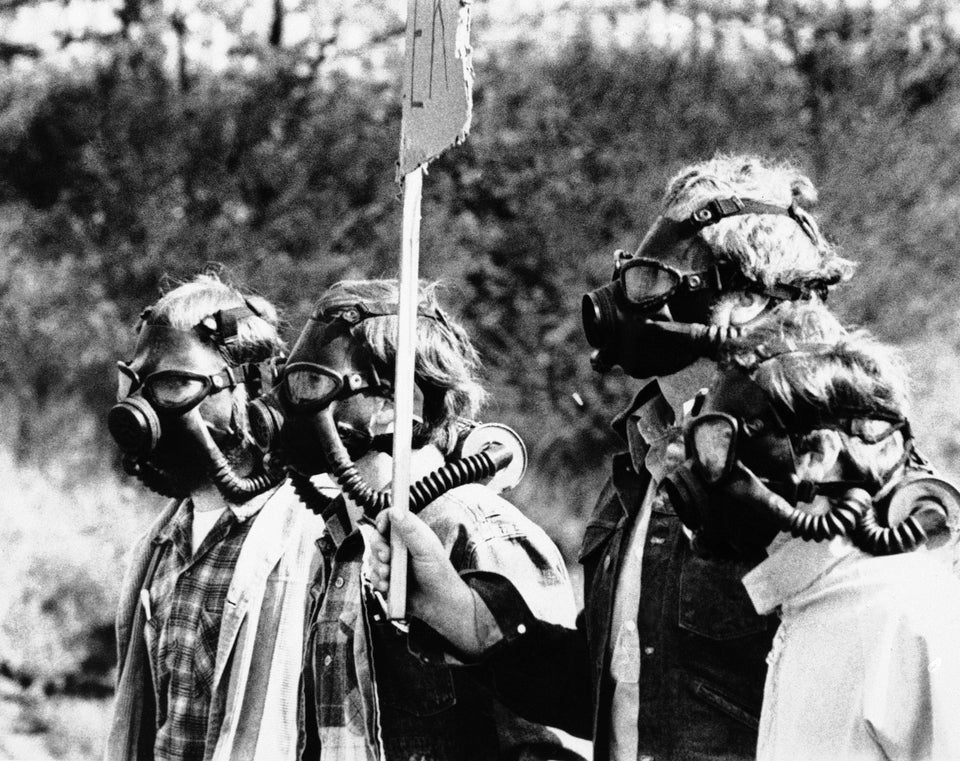 Evolution of Green Activism