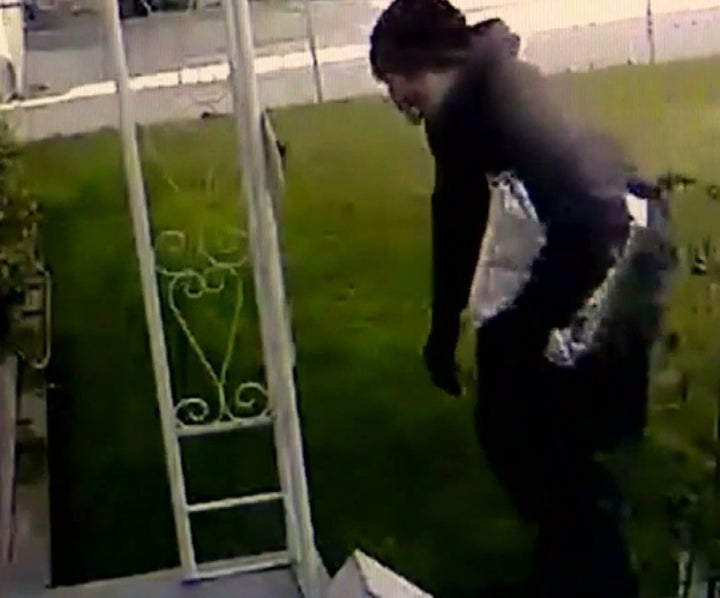 An suspected thief in California was recently caught in a stinky trap after he picked the wrong house to steal from.
The crappy situation played out like this.
According to KCBS-TV in Los Angeles, Mike Zaremba, of Riverside, was dismayed after three packages were stolen from outside the front door of his home. Zaremba wanted revenge, so he and his best friend brewed up a really stinky idea.
Zaremba waited until his wife held a birthday party for their Great Dane and then collected the piles of poop left by the 9 dogs in attendance. He neatly packaged the turds and left them in a box on his front porch.
A video surveillance camera rolled as a man, identified by police as 39-year-old Daniel Aldama, wheeled up on a bike and relieved Zaremba of his special package.
Using the tape as evidence, Ronel Newton, of the Riverside Police Department, reportedly tracked down the alleged turd burglar and took him into custody.
"He dropped it as soon as he found out," Newton told KCBS-TV. "He didn't want nothing to do with it."
Interestingly, Zaremba is not the first to stoop to such a crappy trick. Similar stories have been reported in Spokane, Wash. and Washington DC.
Porch pirates beware. Tis the season of sharing and a time for surprises, so that next package you grab could very well contain some just deserts.
Related
Popular in the Community