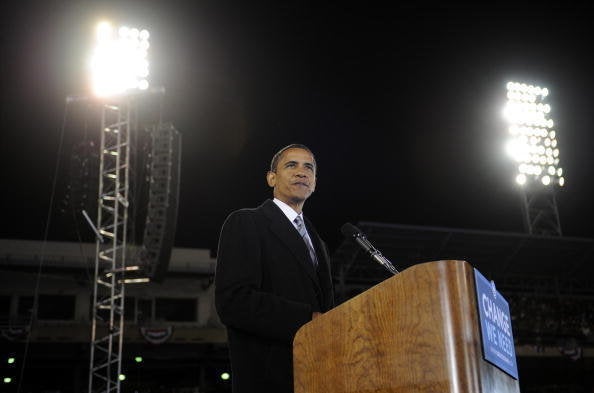 Barack Obama's infomercial -- fairly long on the mercial and comparatively short on the info, or at least on new info -- was moving and effective. It was also slick and sleek, like its protagonist. It seems pretty clear from the post-show cable stitchers and the Internet that it's going to work the way it was supposed to -- that is, get Obama across as a believable Chief Executive, show him as 100% American and a survivor of tough times, and dispel the remaining cloud of exoticism that still hovers around him, partly thanks to the McCain campaign's "Who Is He?" tactics. It doesn't seem as though it will backfire the way some Obama supporters feared it might. The only problems with it were a) it was almost frightening in its propagandistic effectiveness and b) there was a touch of messianism in some of the camera angles, the Riefenstahlian stadium shots, and the live switch to Florida, whose timing was so exquisitely precise as to impress anyone in the media and surely strike even more fear and trembling into the heart of the GOP campaign.
Barack Obama may be a New Man for a New Age -- I hope and even believe that he is -- but his way of winning this election, if he does, is a sort of apotheosis of modern advertising and packaging and big-budget electioneering, with a touch of idolatrous fever. There is almost certainly no choice but take this route, but still, I just wonder if a deep conflict of values doesn't lie at the heart of this evidently necessary compromise.


Calling all HuffPost superfans!
Sign up for membership to become a founding member and help shape HuffPost's next chapter