After more than a decade of controversy, one of Detroit's most iconic abandoned buildings is set to be demolished.
According to the News, Cristini plans to try to save pieces of the plant for their historical value. And wrecking crews will certainly save and sell scrap metal -- Cristini expects it to cover the cost of the demolition, according the Free Press.
Once a Packard Motor Car Company factory, in recent history the Packard Plant has been dominated by artists, scavengers and industrial-ruin spelunkers. Examples of artists' fascination with the building can be seen at the Detroit Institute of Arts' "Detroit Revealed" exhibition and film series, which includes several photographs and a 3-D film, "plant," that examine the building.
The Packard has also made many a guest appearance in articles and films about Detroit, with its crumbling facade and automotive history lending themselves as easy metaphorical representations of the city's and auto industry's decline. Others have criticized out this use of images of the plant and debated the merits of "ruin porn" photography.
International graffiti artist Banksy even allegedly painted a mural in the plant -- setting off a legal battle between the building's owners and Detroit gallery 555 Nonprofit Gallery and Studios, which removed a piece of Packard wall covered in the graffiti mural.
In an attempt to reclaim the mural from the gallery, BioResource filed a lawsuit in 2010 that listed speculator Romel Casab as a defendant. But Casab, who is currently awaiting a hearing on auto theft charges, had never made his involvement in the Packard Plant public before.
Cristini has spent more than a decade in a convoluted fight with the city over his reported goal to keep the building from demolition, and to establish his claim to ownership.
While Cristini and others have cited the building's historical importance -- it was designed by architect Albert Kahn in the early 1900s -- as a reason to save the structure, ideas floated for a Packard museum have gone nowhere, and the plant, which routinely catches fire, is considered a safety hazard.
But no matter one's associations with the building -- danger, history, blight, art or other -- it's clear Detroiters and outsiders are drawn to the ruined factory.
As we say farewell to the Packard Plant, check out historical images of car production there and more recent ruin photography from urban explorers. Have your own images from the factory's depths? Add them below: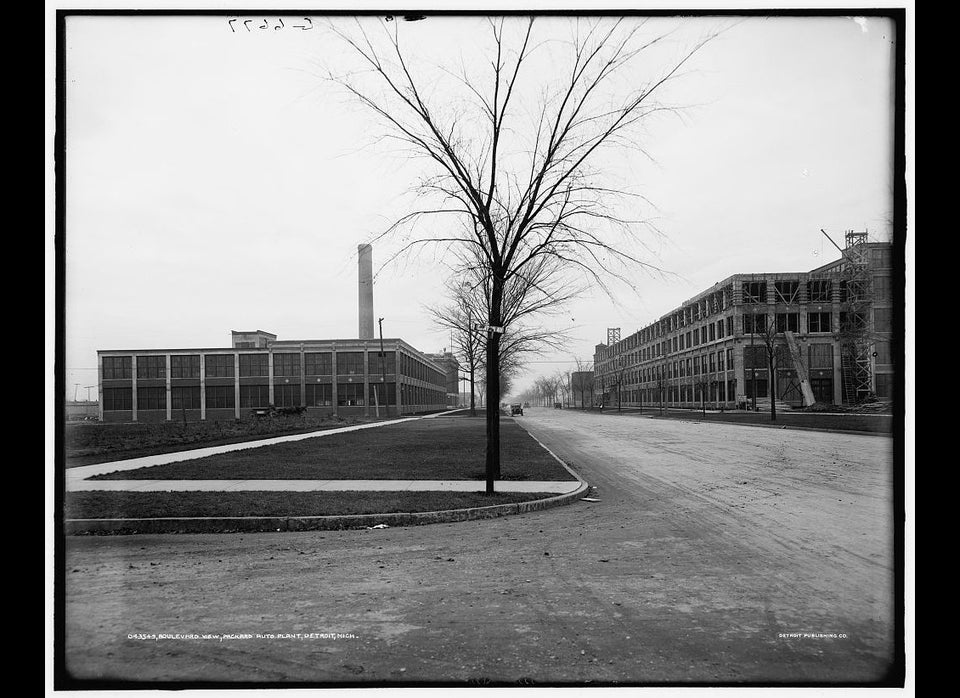 The Packard Plant In Detroit