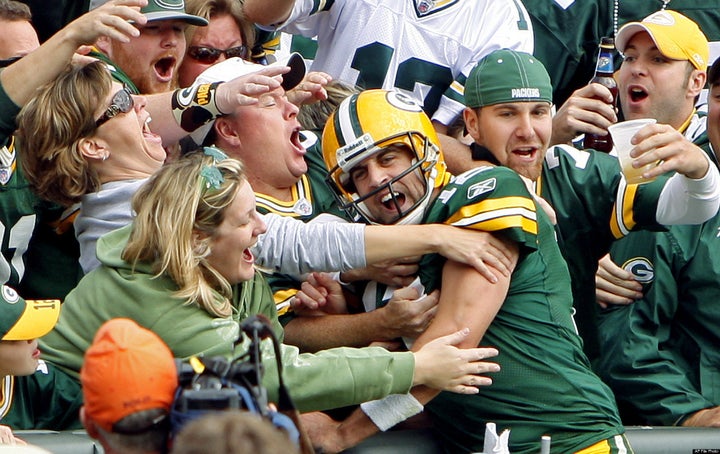 Philadelphia Eagles fans took their anger out on a Packers fan's car after losing to Green Bay 21-16 in the Wild Card round of the playoffs, according to the Lehigh Valley's Morning Caller.

After watching their team advance in the playoffs, Theodore Coenen said that he and his son, Craig, returned to a beaten down car in the parking lot of Lincoln Financial Field.
"We were just thinking about how nice a day it was and it was a good memory," Theodore said. "Then I looked up and said, 'Oh my God.'"
His son's Toyota Camry had been stomped on, kicked and beaten (kind of like the Eagles). Fans tore out the windshield wipers and motors and used them to scratch the paint, broke off the side mirrors and left footprints and dents on the hood, trunk and roof.

"It was just drunk, obnoxious Eagles fans," Craig Coenen said Monday after getting a repair estimate of $2,163. "Philadelphia is notorious for this, but hopefully the fans who did this are the exception, not the rule."
The father also said that before he and his son left Green Bay, people told them to be careful because of the reputation of Eagles fans.
Related
Popular in the Community