We all suffer from the panic of packing, but follow these directions and you will simplify the task and have better results. In other words, you will have everything you need when you arrive!
1. Clothes That Travel Well:
Look for good travel clothes that won't wrinkle, and always think in terms of layers. Knits (cotton in the summer and wool for colder climates) are ideal, especially with a little synthetic content like lycra. Leather and suede are also useful travel fabric for skirts, pants and dresses, as well as coats and jackets. They are comfortable, stylish and won't wrinkle.
2. A Week Before You Go:
Start thinking about what to pack a week or so before you leave. Use our printable lists to keep notes on what you want to take.
4. Weather Preparedness:
Track the weather at your destination. Print out a copy and staple to the packing lists.
5. Color Scheme:
It is very helpful to decide in advance on your color palette and stick to it. By doing this, you can interchange your shoes, bags, wraps etc., and everything will coordinate beautifully. White, black and one or two colors work very well. Khaki is a great neutral.
6. Five to Two Days Before You Leave:
Make a list of the events or activities that you are likely to engage in and make some notes for each, for instance:
On the Plane (black knit pants, turtle neck, scarf, boots, trench, tote)
Museum Hopping (black knit pants, blouse, cardigan, flats, tote)
Lunch with Aunt Lizzie (skirt, boots, blouse, cardigan, purse)
Tea with the Queen (dress, cardigan, pumps, hat, gloves, purse)
Cocktails with Old Beau (black knit pants, low-cut sequin sweater, pumps, purse)
7. Planning and Editing:
Lay your clothes out on a bed and see how they coordinate. Try everything on, especially when you are traveling to a destination in a different season. Then edit your choices well, making sure you can wear most items at least twice.
8. Check the List:
Take everything you need. It is easier to pack it than to try to find an item when you arrive. Even the simplest things can be elusive when you are in unfamiliar territory.
9. Medications and Other Necessities:
Pack all of your medications in a bag that you can carry on board. Remember to fill any prescriptions you might need in an emergency, and check with your doctor or CDC.gov for required vaccinations. If you wear contacts, always bring an extra few pairs, just in case.
10. Jewelry and Valuables:
Always pack your jewelry and other valuables in your carry-on, not in your checked luggage. It is a personal choice whether you like to travel with your good jewelry or substitute costume jewels or less valuable pieces.
SEE HERE FOR MORE OF OUR FAVORITE STATEMENT NECKLACES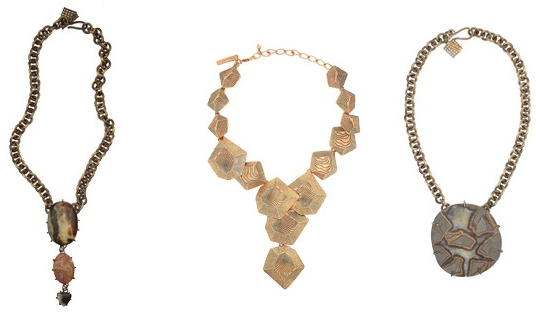 We hope these tips are helpful. Please let us know if you have any others that you would like to share!
Related