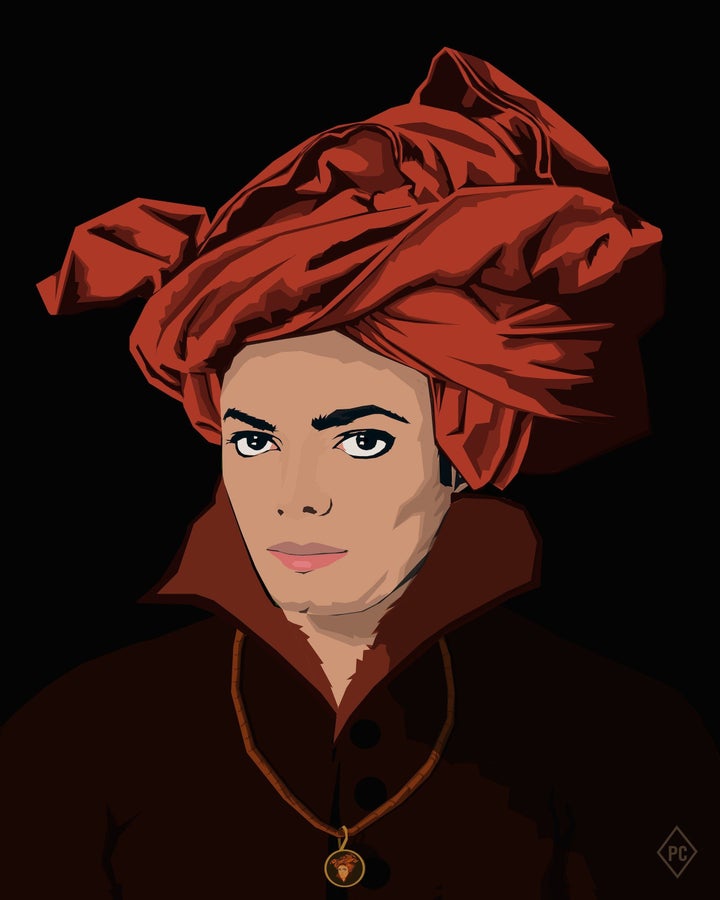 Spanish artist Paco Cao is conducting one-on-one tarot card readings with those who dare visit his latest exhibition, titled, "Eternal Rest." At (Art) Amalgamated in Chelsea, the artist will channel the ancient spirit of Hermes to connect his subjects to one of four deceased idols: Michael Jackson, Amy Winehouse, Kurt Cobain and Whitney Houston. "Are you poking fun with the project?" We asked Cao in a phone interview. He paused, then replied: "No, it's very serious."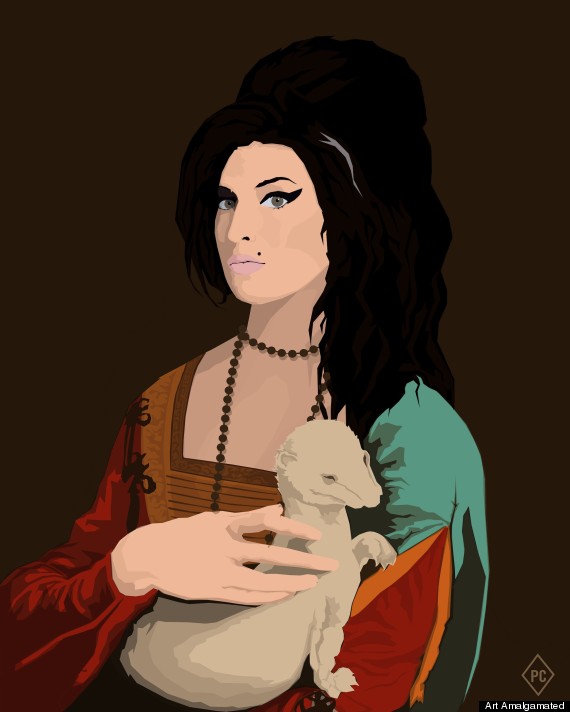 Cao's artworks, rather than relying on media like paint or charcoal, use the audience as the medium, making his final product something very much out of his control. In one of his best-known projects, Cao rented out his body to clients online at Rent A Body.com. In "Eternal Rest," Cao has turned away from people and toward the spirit world. We imagine this is a bit more stressful to achieve results, but our interest is piqued.
Inspired by the space and feeling present in (Art) Amalgamated Gallery, Cao is hosting one-on-one tarot card reading sessions in which he connects his visitors with the deceased pop-icon of their choice. Michael Jackson, Whitney Houston, Amy Winehouse and Kurt Cobain replace traditional ancestors or deities and were chosen because of their immense influence extending beyond their short lifetimes. "They have a strong influence on other people," Cao said. "And they keep influencing people, but they had tragic lives, really."
Visitors choose a card out of a deck of 80 original digitally painted tarot cards. Cao combines the pop idols with the style of the European Masters, channeling works from the Renaissance to the 19th century. Why this era, we asked? "Magic thinking was really, really big then. It had the same level of importance as science had, and the same academic prestige." He continued, "Alchemy was big; it was the beginning of the contemporary pharmacy." Viewers will recognize art history's most beloved subjects mashed up with Rolling Stone's favorite cover artists as MJ merges with Jan Van Eyck's "Portrait of a Man in a Turban" and Amy Winehouse becomes Leonardo da Vinci's "Lady with an Ermine."
To prepare to tap into the music world of the beyond, Cao trained himself in the arts of spiritualism, futurology, and the occult. Starting with the Egyptian empire, Cao read up on the history of magical thinking until he had harnessed the power to speak with Hermes, known as the godfather of the occult. But Cao isn't out to dispel any winning lottery numbers: "I'm not a master. I don't want to trick people." However, the artist did alert us to a particular insider trick in the digi-painting of Jackson a la Van Eyck: MJ's pendant is a replica of his face, a portrait within a portrait. "I told you this project wasn't a joke," he said upon the great reveal.
We don't know exactly what Cao's tarot card reading performance will look like, but we are expecting "intense" will be a word that comes to mind. That's part of the reason Cao wanted the tarot experience to be an individual's pursuit: "It's definitely a performance, I didn't want to distract anybody." But what is his eventual goal, exactly? Cao says he's trying to connect each viewer with their musical idol to help predict the viewer's future and ensure the idol's eternal rest. (Sounds even more difficult than securing a New York solo gallery exhibition.)
What do you think, readers? Let us know in the comments section below.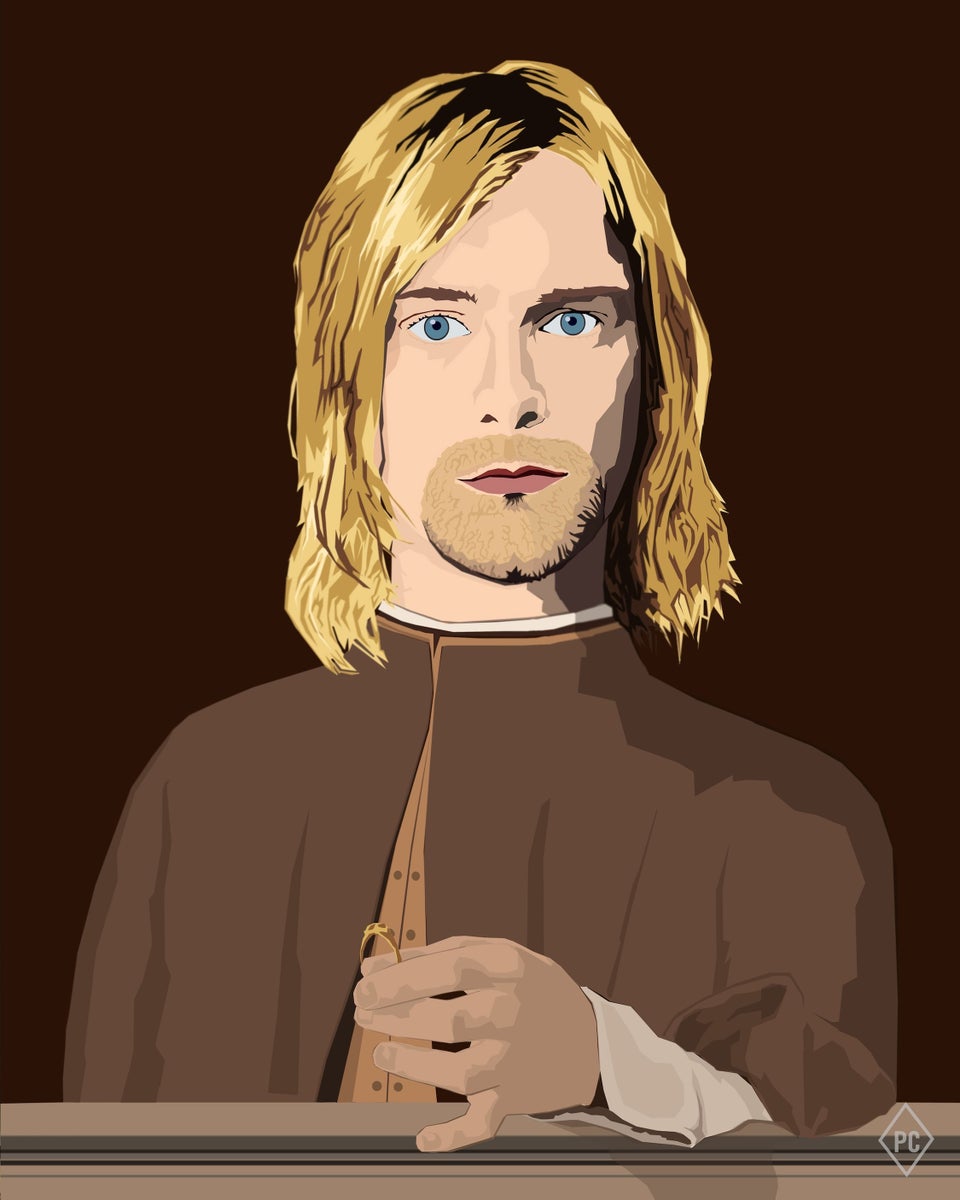 Paco Cao
"Eternal Rest" will show from at (Art) Amalgamated in New York from October 30 through November 10, 2012.
Related
Popular in the Community