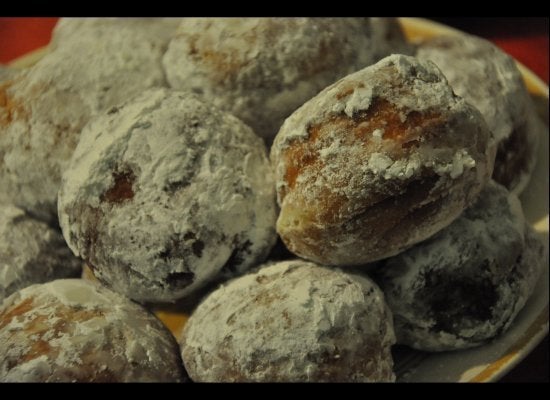 Those looking to indulge this Fat Tuesday won't have a problem in places like Detroit and Chicago, where bakeries across the city sell mouthwatering and lard-filled Polish doughnuts in honor of Pączki Day. But for those who want to celebrate the day dedicated to a doughnut while practicing restraint, things can get a little tricky.

While New Orleans might kick off the Catholic fasting season of Lent with the huge party known as Mardi Gras, those in the Detroit area, as well as Chicago, Cleveland and other cities in the U.S., celebrate the beginning of Lent by chomping down on a special type of doughnut called a pączki. The high-calorie fried treats filled with jelly originally come from eastern Europe and have gained popularity in Metro Detroit thanks to the region's Polish community. (For details on preparing pączki, check out instructions on making your own.)
Pączki were created to clear out pantries of fruit, sugar and fat for Lent, so trying to enjoy the Polish delicacies while counting calories is no easy task. One approach to this elusive paradox is to bake them instead of frying them. The author of the greenmomintheburbs blog experimented with a recipe that tried just that. Unfortunately, the result was not what she expected.
"They were not awful in the slightest; they were in fact quite delicious. Unfortunately, they didn't taste even remotely like pączki. More like a really nice sweet bread with fruit filling," she wrote.
About.com author Barbara Rolek submitted this recipe for baked pączkis on the site's Eastern European food page. It debuted to mixed reviews -- with some giving it high marks and others claiming it didn't measure up to the real thing.
Another health-conscious option is to cut calories by switching up the ingredients. Nana's Bakery in Windsor, Ontario (just across the river from Detroit) whips up special low-calorie pączki, or "lowczki," that contain margarine instead of lard, according to Canada's CBC radio. Bakery owner Doug Romanek told the news station that his recipe cuts down each doughnut's dietary excess from 50 grams of fat and 1,200 calories to between six and 10 grams of fat and about 300 calories. Apparently, they're good enough to make people line up on the street.
There's also an option for those who would typically forsake the doughnuts because they keep to a gluten-free diet. Celiac Specialties, which has shops in Rochester and Farmington Hills, offers gluten-free pączkis with chocolate, custard and rasberry fillings.
What about those who might like pączki but are hankering for a little more meat? For that special breed of foodie, there's always Roseville's Lazybones Smokehouse, which offers maple bacon pączki.
It looks like there really is a pączek for everybody. Happy eating and remember to chew slowly!
Related
Before You Go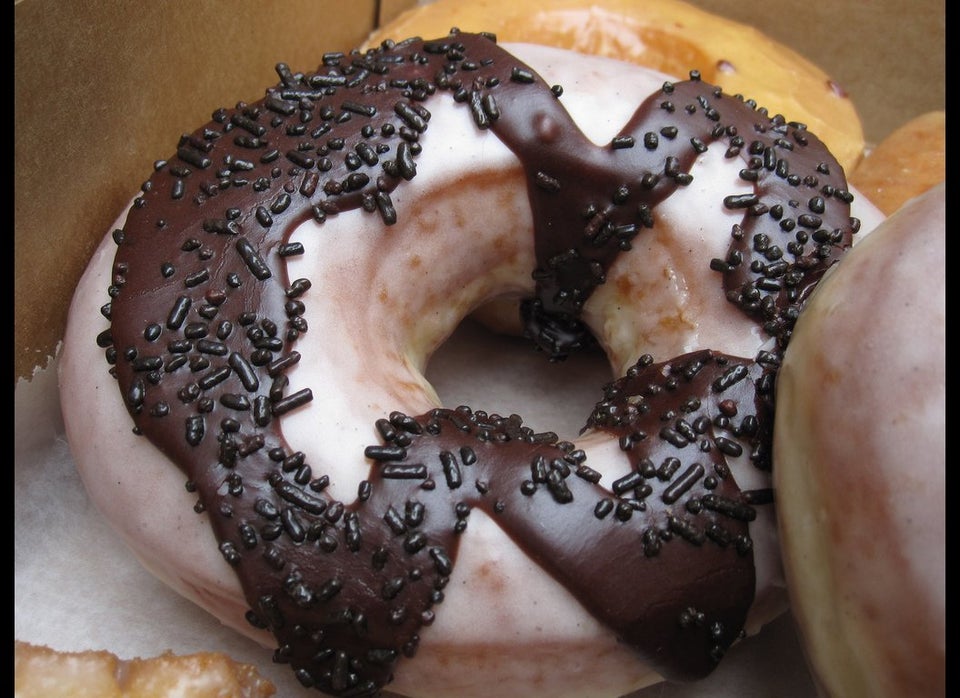 Food And Wine: Best Donuts
Popular in the Community