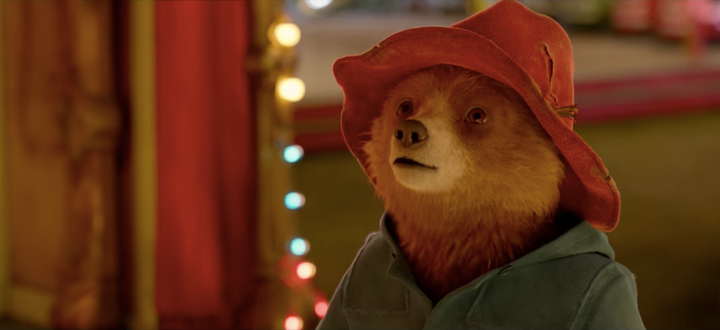 It can be hard to come by an animated film that entertains the masses. One that entrances not only children, but the parents who actually tote them to the theaters. "Paddington 2," a rare bird (bear?), has a little something for everyone.
Hitting theaters on Friday, the sequel to 2014′s smash "Paddington" thankfully cut ties with The Weinstein Co. (North American distribution rights were sold to Warner Bros.) to bring us another story about our favorite fictional bear, voiced by Ben Whishaw. This time around, a familiar enough plot awaits us: Paddington's settling into his comfortable life at the Brown family's house in Windsor Gardens. And with his Aunt Lucy's birthday coming up, he's lured back into Gruber's Antique Shop to search for the perfect gift.
It's there that he finds an old pop-up book of London and sets his sights on earning the money to buy it. He takes up odd jobs as a barber's assistant (this doesn't go well) and a window washer (this goes better) to save up just enough to buy the book before it's mysteriously stolen by a thief who knows the tome actually contains a map leading to secret treasure. That thief is washed-up actor Phoenix Buchanan, played marvelously by Hugh Grant, who just nabbed a BAFTA nomination for his "Paddington" performance.
The creators always had Grant in mind for the role, and somehow convinced him to join the cast by alluding to the similarities between the real-life actor and his fictional counterpart.
"When Paul [King] and Simon [Franaby] were writing the script, they wanted to create the character of a vain, over-the-top, over-the-hill, completely past it, neurotic, has-been actor. And so they wrote, 'Hugh Grant. Hugh Grant. Hugh Grant' every time," Hugh Bonneville, who plays Mr. Brown in the franchise, joked to HuffPost on Build Series Tuesday. "They said, 'We're thinking of offering it to Hugh Grant, what do you think?' And I said, 'Try him.' And, um, he could take the joke," he added.
"People have been calling it the 'Godfather: Part II' of the family movie genre, which is praise indeed," Bonneville said. "Not quite as violent, but it's good to know that it's been thought of as as good if not better than the first."
"It's actually a film that does genuinely appeal across the generations.""
Bonneville, who's better known in his role as Lord Grantham on "Downton Abbey," credits the writer-director King for bringing the lovability of Paddington to life on the big screen. When the actor first signed on, he was fearful of what would become of Michael Bond's literary bear, but with King's vision, Bonneville said it all panned out pretty perfectly.
"Paul King really is, without putting too fine a point on it, Paddington," Bonneville insisted. "Quite a part from being short and round and furry, he's also got this extraordinarily open heart and view of the world that is slightly eccentric, eternally lovable and has great wit, as well. That is one of the reasons both films have worked," he continued.
"It's not just a kids film with a few gags for the tired grownups if they had to go along with their youngsters. It's actually a film that does genuinely appeal across the generations, and that all comes from Paul's spirit."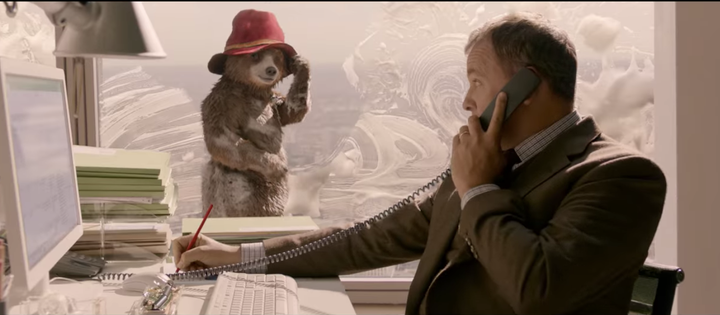 Having Britain's most talented actors helps King's cause, too. Alongside Bonneville appears the lovely Sally Hawkins, who's having a banner year thanks to "The Shape of Water," and the likes of Jim Broadbent, Julie Walters and Brendan Gleeson, all of "Harry Potter" fame.
Gleeson plays hardened chef Knuckles McGinty, whom Paddington meets in jail after he himself is accused of stealing the pop-up book. But, let's face it, even Paddington can warm the hearts of spine-chilling prison mates with his sweet-as-marmalade catchphrase, "If we're kind and polite the world will be right."
"One of the simple little sayings Aunt Lucy has always taught Paddington is that if you look for the good in people, you will find it," Bonneville said. "Some people involved in our penal system may say, 'You're not going to find it in our prisoners,' but Paddington does indeed."
"Paddington 2" hits theaters Friday. Watch the full interview with Hugh Bonneville below.
Before You Go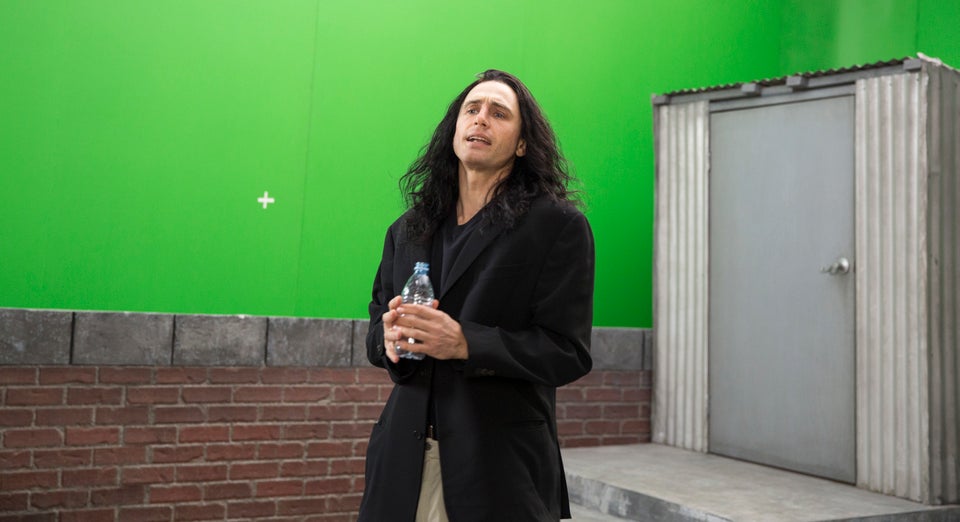 The Best Movies Of 2017
Popular in the Community