We knew whales were big, but this puts it into a whole new perspective.
Dave Price was stand-up paddleboarding in waters off Esperance, Australia, when a pair of inquisitive Southern Right whales approached him.
"The whales moved to where he was," Hudson said. "The whole time they were very slow-moving and peaceful."
Southern Right whales, which grow to be between 45 and 55 feet long, are among the rarest marine mammals. According to the National Oceanic and Atmospheric Administration, there are an estimated 7,000 individuals worldwide.
Watch the beautiful encounter in its entirety below: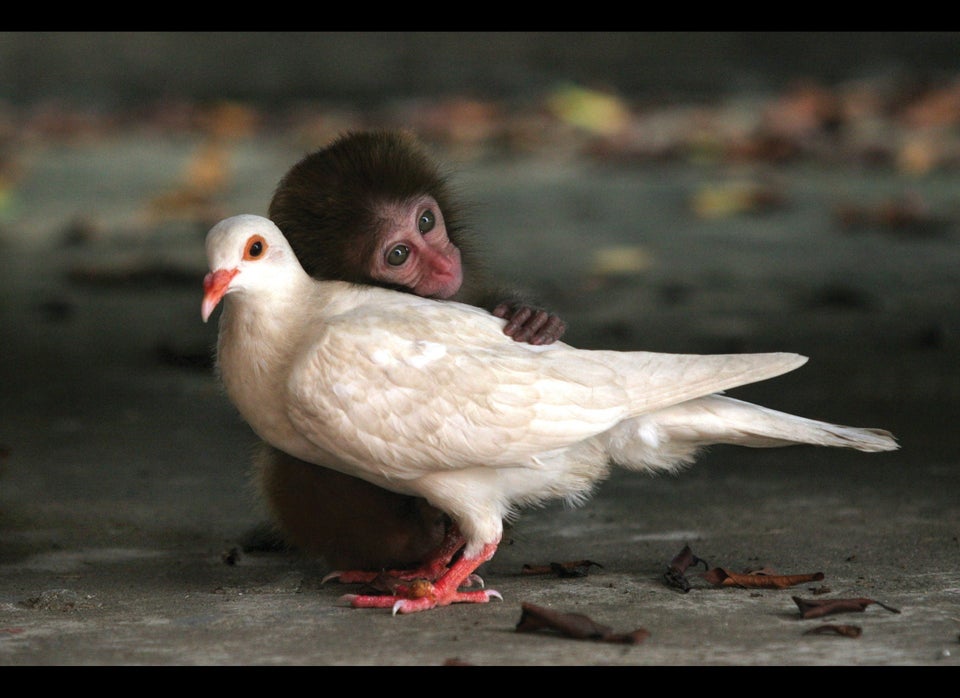 Unlikely Animal Friendships