Last week, the world's most revered big wave surfers joined hands in a floating circle at the mouth of Oahu's Waimea Bay while hundreds of people watched from the beach. The ocean gently rocked the group while words of love and bravery were spoken about the legendary Hawaiian lifeguard and waterman Eddie Aikau.
Then, cheers and "cheehoo's!" erupted, flower lei were thrown into the air and hands splashed the water around them, like a drifting liquid wreath.
The Waimea Bay ceremony -- held annually at the beach where Aikau saved dozens of lives as a lifeguard -- is arguably one of the sport's most exalted paddle outs. It marks the beginning of the Quiksilver in Memory of Eddie Aikau, a prestigious, invitation-only big wave surf contest held only during 20-foot swells. Surfers around the world know it simply as, "The Eddie."
"The vibe is both reflective and refreshing," Tyler Rock, media producer for Oahu's Freesurf Magazine, told HuffPost. "Especially during the paddle out where the intimacy and tight knit respect among the surfing family is truly felt."
Greg Long, who won the Eddie the last time it ran back in 2009, said it is "probably the greatest honor in big wave surfing and one of the greatest honors in the whole sport of surfing. The history, the legacy, the prestige behind this, in my opinion, eclipses anything else."
Below, see The Eddie memorial paddle out and similar rituals that have taken place around the world: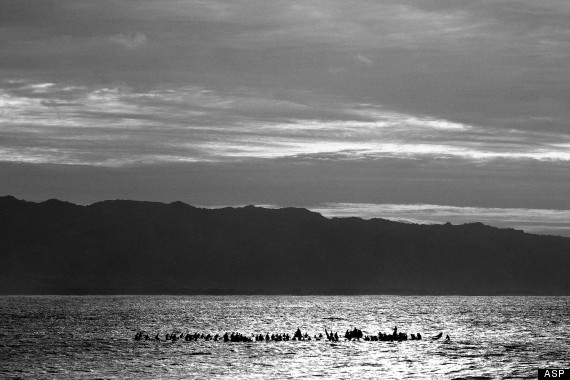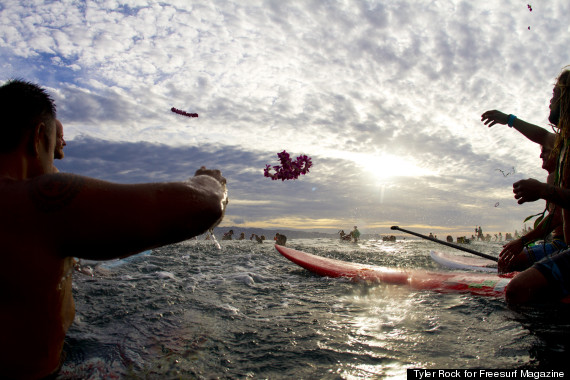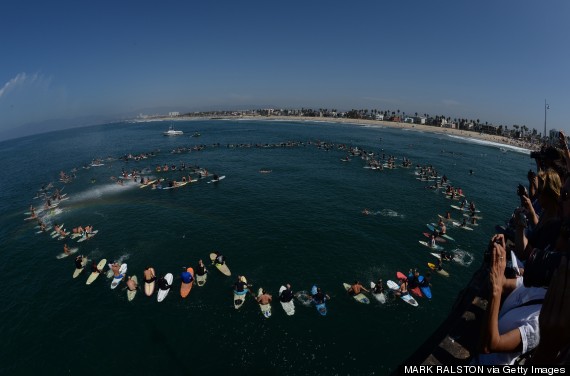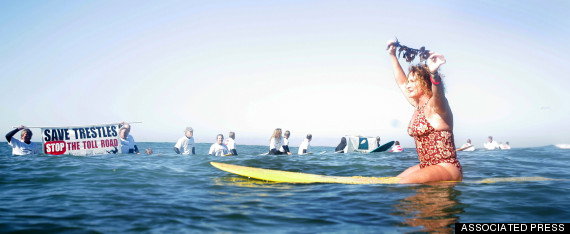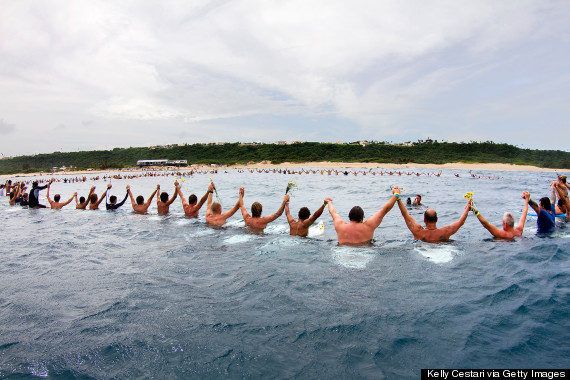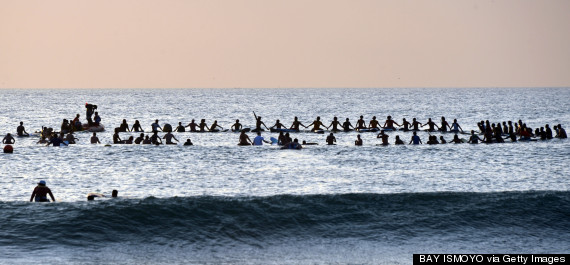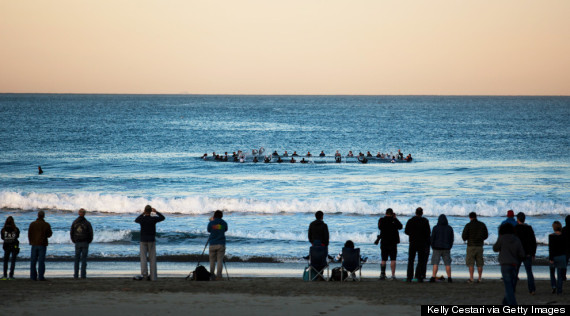 CORRECTION: The story was updated to show that the shooting referenced above occurred in the Isla Vista neighborhood of Santa Barbara.
Related
Before You Go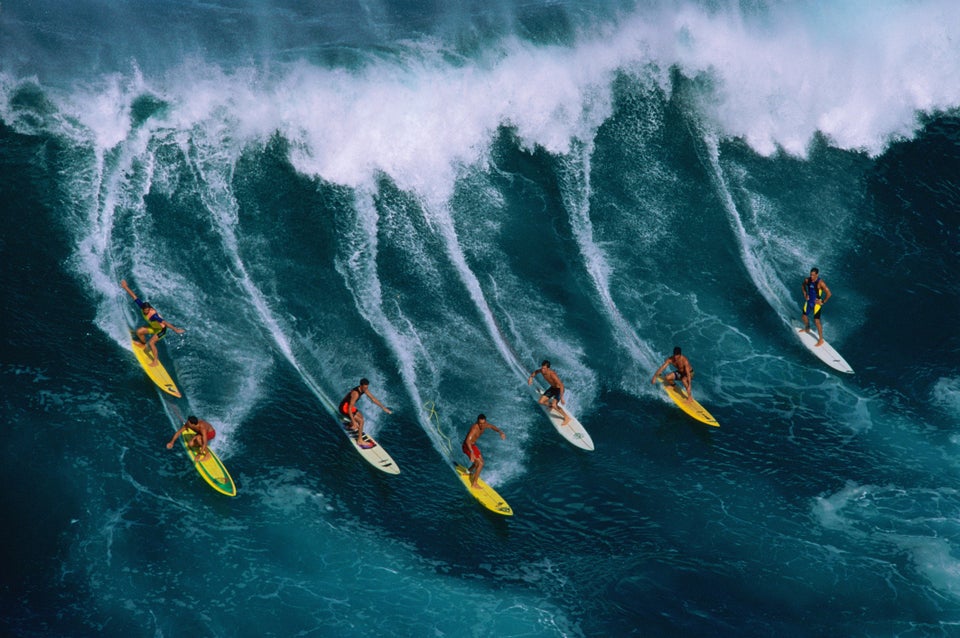 Surfing In Hawaii
Popular in the Community