The Cool Kids is a series documenting creative humans shaping present day society with their work and outlook.
THOMAS GALBRAITH | PADDLE8 | MANAGING DIR. OF AUCTIONS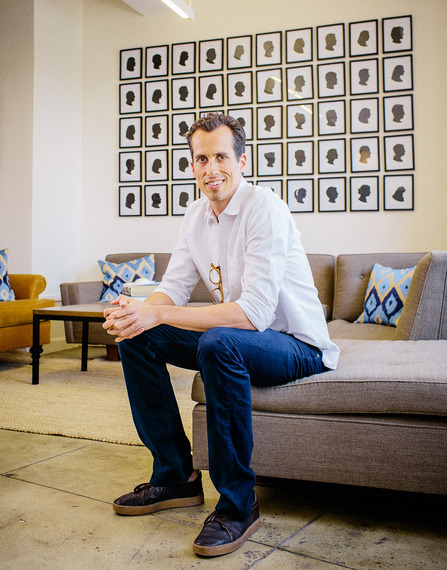 For those of you looking for the auction house of the 21st century, you can find it with Paddle8. They have become the global online destination, connecting collectors of art, design and collectibles through their online art auctions. While some people might be hesitant to purchase their art online, Paddle8 believes they have created the platform, inventory, and trust to quickly change that conversation. I met up with Paddle8's enthusiastic managing director, Thomas Galbraith at a cafe across from his New York offices in Cooper Square to learn what makes this company so special.
Paddle8 is the auction house of the 21st century. We focus on inventory priced between $1,000 and $100,000, all of which is vetted by expert specialists. We occupy the white space between the existing online marketplaces--many of which lack the trust factor for buyers to feel comfortable bidding on big ticket items sight unseen--and the large brick-and-mortar auction houses, which have made no secret of their focus on million-dollar-plus trophy pieces. Using tech and the global reach of the Internet, we've been able to create a destination for collectors to seamlessly buy and sell in a trusted, tasteful, and efficient environment.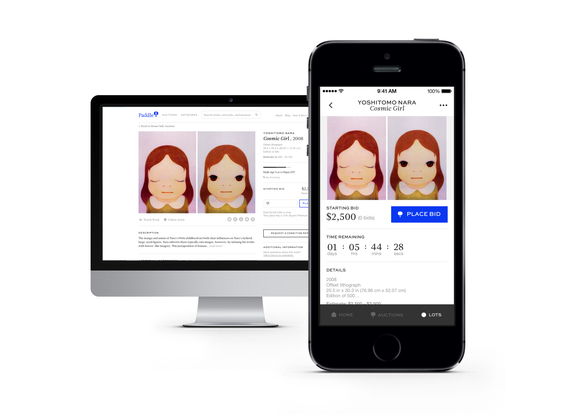 On the operations side, we've removed many of the "pain points" of the traditional process of buying and selling at auction, streamlining the process of shipping and insurance, and eliminating high costs like physical exhibitions and catalogues. We're able to pass those savings back to our buyers and sellers, charging the lowest fees in the industry.
What do you love about this company?
Every day is an adventure--we're growing something new and exciting that's changing the way collectors develop their style and helping the tradition-bound art world embrace technology.
How did you know you wanted to be part of Paddle8?
As soon as my good friends and co-founders of the company asked me to help develop our auction business, I knew I wanted to be part of building something.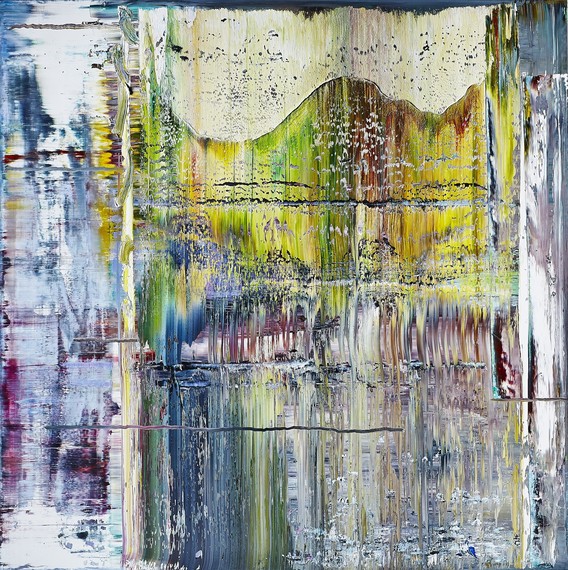 How do you decide on the art that gets selected?
I manage a team of specialists who have excellent knowledge on what collectors are looking for--they are experts with decades of combined experience at the world's leading auction houses and galleries, all of whom have in-depth insight into artists and the art market. I have faith in their knowledge and know the limits of mine. We are also able to leverage Paddle8's vast collection of data to inform us about collectors' habits and the most coveted artists.
What is that discovery process like?
In the digital age, we are able to evaluate and select many works based on high-res images and the submission of all pertinent information (like provenance--where the work came from--and condition information). In fact, an individual anywhere in the world can submit a photo of a work in his or her collection via our iPhone app and receive a complementary auction estimate within five business days. Some works need to be seen in person, in which case our specialists will travel to the work to evaluate it. It's all very exciting--sometimes we come across something truly unique, new to the market or not seen in decades. We see art works from all over the world.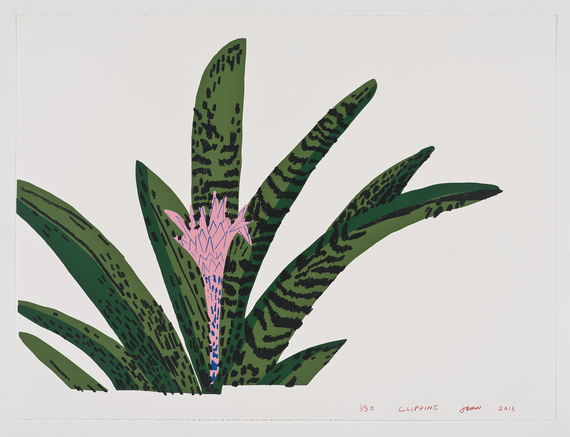 What artists inspire you most?
I am constantly surprised and inspired by new artists like Tauba Auerbach and Walead Beshty, though the established ones also continue to bring joy. I always return to Bridget Riley for her use of color--and of course masters like Rothko and Caravaggio.
Is their one piece that excites you most?
It's so difficult to choose just one, it's like loving one child more than the other! We've had some really fantastic works on the site over the years, from Hirst Spin Paintings to Cartier necklaces.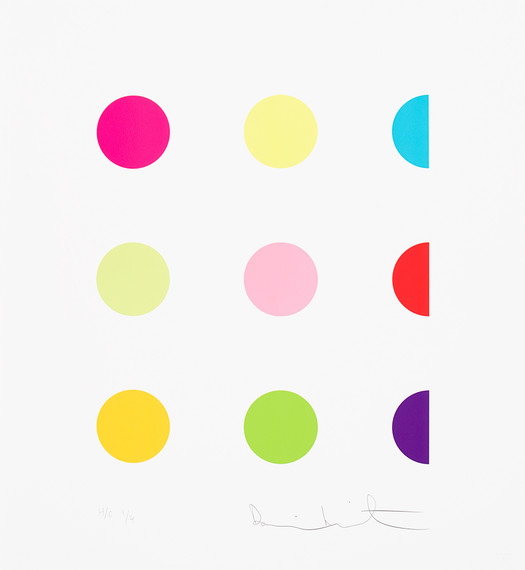 What are the relationships with your buyers like?
On one hand it's very hands-off, given the automation and efficiency of buying anything online (think about purchasing something from Net-a-Porter of Mr. Porter), but on the other hand the art world is historically a relationship business, so we often end up getting to know our frequent consignors and collectors quite well. Some of them even tease us about making Paddle8 so addictive! Even denizens of the traditional art world are curious about and invested in seeing how the art world adjusts to the 21st century, so we have a lot of folks who are excited to be part of a movement. People have such fantastic feedback on our website, and we do everything we can to give our buyers what they want, whether that's a specialist at Paddle8 to be on-hand to assist with auctions and private sales, or complete anonymity.
Tell me about the relationship of Paddle8 with the fashion world.
There's more crossover than ever between the worlds of fashion and art, and Paddle8's curated auctions have established us as a destination for cultural tastemakers of all stripes to provide a peek into their aesthetic world and how they collect--from an artist like Tracey Emin to a choreographer like Robert Wilson and a writer like Bob Colacello. Fashion fits in perfectly, and a number of fashion luminaries have curated sales, from the masterful Grace Coddington, who she curated a stunning and witty photography sale of nudes, to Tory Burch, who curated a colorful sale of the artists whose vibrant works have most inspired her. We're conscious of how art and fashion are such good bed fellows and wanted to embrace that reality with gusto and finesse.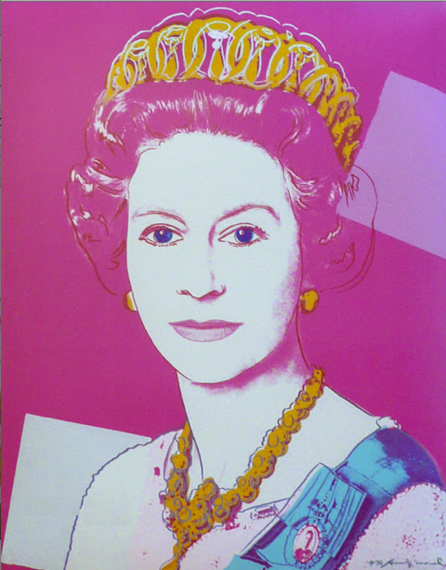 What's exciting about art today?
The pace at which the market is evolving and the global nature of it. Artists have access to more mediums today than ever before, and more everyday. Seeing what they do with those new mediums is exciting.
What's exciting about art auctions online?
This is the bleeding edge of the art market in so many ways, many people are trying to enter the stage, only a small handful are making it work.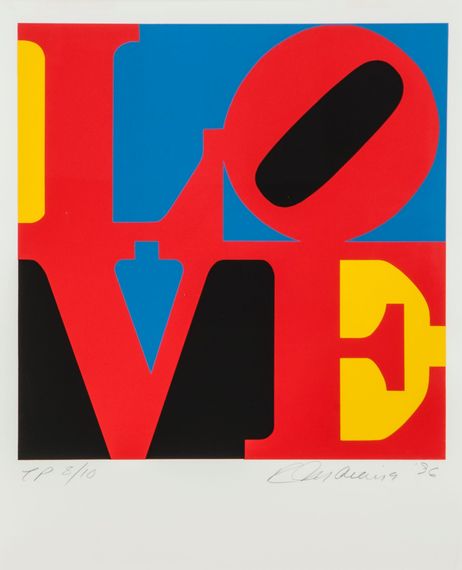 What does your work contribute to society?
Paddle8 has a huge commitment to philanthropy. We've partnered with hundreds of charities and foundations worldwide to host their benefit auctions on our site and promote them to our global audience of 500,000 collectors, in turn raising tens of millions of dollars for the organizations.
What do you hope to achieve with your work?
To do something memorable.
Visit Paddle8 to learn more.
Photos courtesy of Paddle8.
Portrait of Thomas Galbraith by Ben Zucker
Popular in the Community