I'm currently in the middle of Poland, on the Vistula river. Somewhere between Warsaw and Gdansk. I'm part of the film and photography crew following the Belgian explorer Louis-Philippe Loncke as he kayaks the entire Vistula river -- nearly 1000 km -- after having climbed the Tatras Mountains first.
I got involved in Poland Trek to challenge myself from a physical and photographic point of view. I met Louis-Philippe Loncke last year while photographing him for a UK newspaper. I was captivated by his raw enthusiasm and determination. When he told me about Poland Trek, I jumped in with both feet.
Poland isn't, in my mind, a country associated with stunning beauty and points of magnificent nature -- yet the places we're passing, the scenery and landscapes are breathtaking. The Vistula is one of the last wild waterways in Europe. The most amazing thing is the sheer unspoilt beauty of the river. I could be in the Meditteranean or most stunning parts of the Rhine or Danube. Yet on the Vistula you hardly see anyone, local or tourist enjoying the wildlife and scenery which is a shame.
The film and back up crew are on a Vistula Cruises boat, which is a great way to discover the river. We follow Louis-Philippe, photographing and filming him meeting Polish locals along the way. We've been greeted by major domos of towns on the river bank and assisted by the waterway services. Everyone has been unbelievably open and encouraging to Louis-Philippe on his journey.
I've been lucky to meet and work with some great photographers and filmmakers on the journey. Tomasz Grzywaczewski, an explorer and reporter who accompanied Louis-Philippe in the Tatras Mountains, helped organise the whole trek. Bartlomiej Ryzy and Michal Barylski are great Polish photographers and filmmakers joining the crew for a few days.
Kayaking is not about high adrenaline kicks but about sheer determination to continue day after day, paddling for around 12 hours a day.
I'm grateful that I've had the chance to really discover this country through my lens and, through the people I meet, it's beauty and openness have surprised and enchanted me.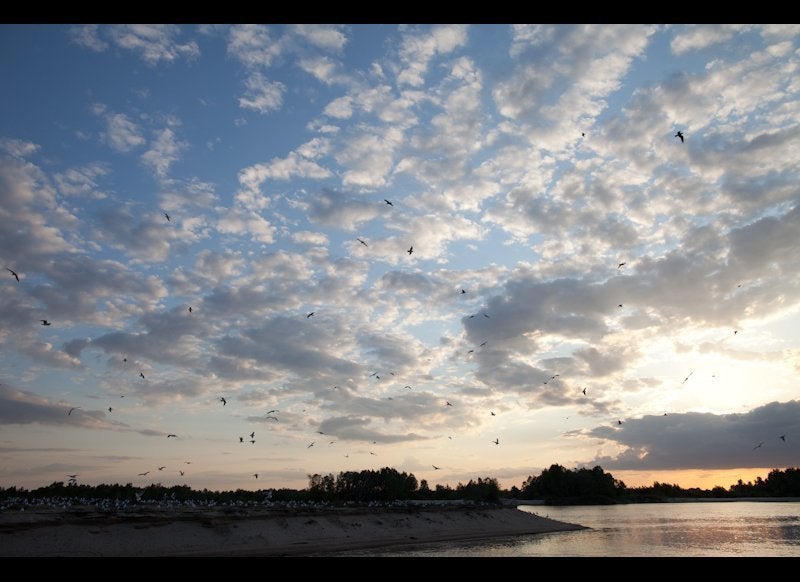 Poland's Vistula River