 Padma Lakshmi, the statuesque host of "Top Chef," has long earned the adulation of foodies and fanboys alike. If she wasn't already, we have a feeling that her visage may soon be tacked up on the walls of teenage boys the world over, thanks to a recent appearance in the pages of Playboy.
A 20-question Q&A with Lakshmi, in which she muses on her marriage to Salman Rushdie, her cooking habits and more, is accompanied with a picture of the star seductively posed in a lacy, see-through number. But sorry, folks -- no nudity here.
Among her more memorable quotes, Lakshmi describes her "incredibly sensitive palate":
If you saw me chop an onion, you would be highly unimpressed. But if I taste a dish, I can usually replicate the ingredients. And if I kissed you, I could probably tell what you had for lunch.
She also cops to being "like a guy":
Honestly, I'm like a truck driver trapped in this body. I don't want to be your best friend. I don't expect you to give me a birthday card or send me flowers. I don't need fancy trips. You could take me across the street. Don't get me wrong. That stuff's nice, but I am a physical and sensual person. I love to be held. I love massages. I'm just not a Hallmark kind of gal.
Noted. Of course, it wouldn't be a Playboy interview unless boobs were a topic of discussion. Specifically, the myth that she wears three bras when jumping rope:
Oh, that. I think sports bras have improved a bit since I said that in Vogue or somewhere. But it's an odd thing. A regular bra doesn't work alone, and sometimes I need more support, so I'll put a sports bra over it. And I like to have a runner's tank top over that. It's my cross to bear, I guess. Sometimes I think I'm one of the last women with real boobs.
Read Padma's full interview with Playboy here.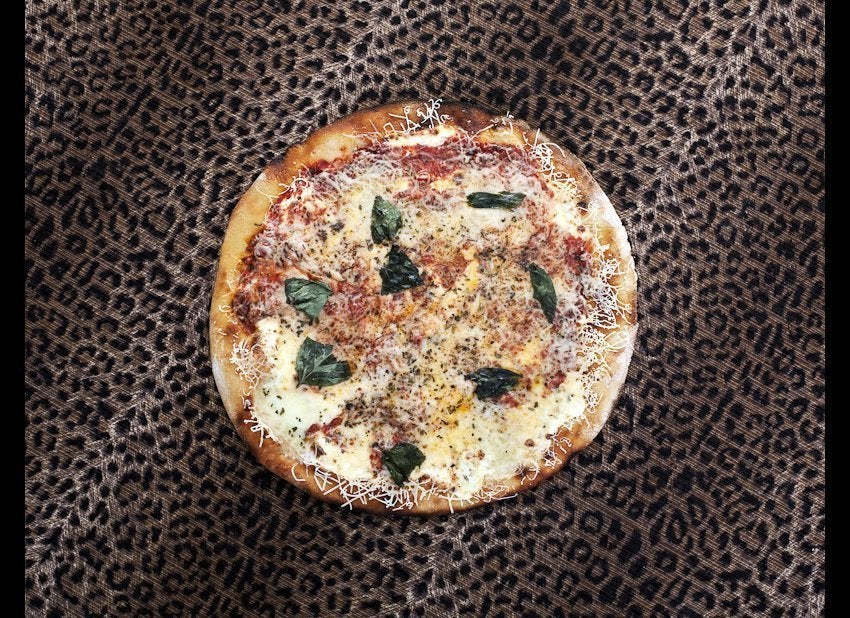 Sexy Pizza
Popular in the Community