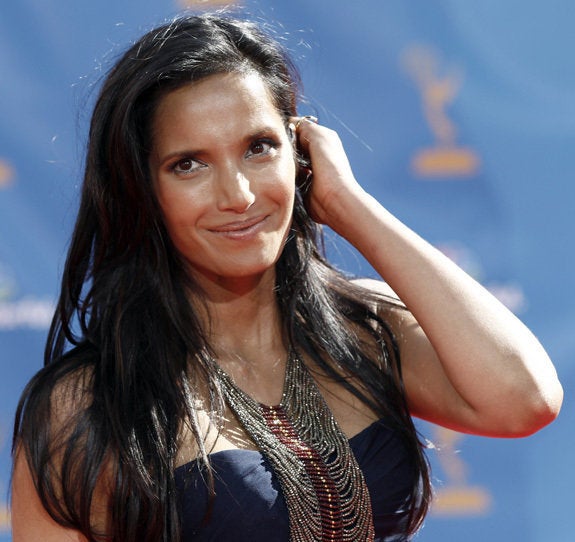 Hosting a food show with expert chefs cooking for you every week has one slight downside: as Padma Lashki tells it, all that delicious grub on "Top Chef" means an expanding dress size as the season goes on.
The model, actress and host spoke with Parade Magazine about her body, diet and role on her popular food show. While she often wows on screen with her body, it's a lot of camera trickery, she says.
"It's not easy, and the short answer is that I don't stay in shape during the season," Lakshmi says. "I go up one to two dress sizes. What you don't see on camera is that I do have a rack full of clothes that range in sizes, and as I gain weight, I just wear bigger clothes.
"I've been a model for 15 years, and I've been on 'Top Chef' for eight seasons, and before that I had other cooking shows, so I've learned a thing or two about how to camouflage certain areas and how to draw the eye to a preferable area of the body."
As for "Top Chef," another downside of what seems like a dream job? Being accused of favoritism while you're judging.
"I'm so trained to just look at the food. When we're giving negative criticism, it's always about the work, not the person. It's really about what they did on that day and anyone could have a bad day," she says. "As long as it's constructive criticism, it works. If you really love your job and you're passionate about it, whether it's cooking or being a schoolteacher or a florist, you want that feedback so you can improve your craft and that's really what the show is about. It's about the art and passion of food."
REAL LIFE. REAL NEWS. REAL VOICES.
Help us tell more of the stories that matter from voices that too often remain unheard.