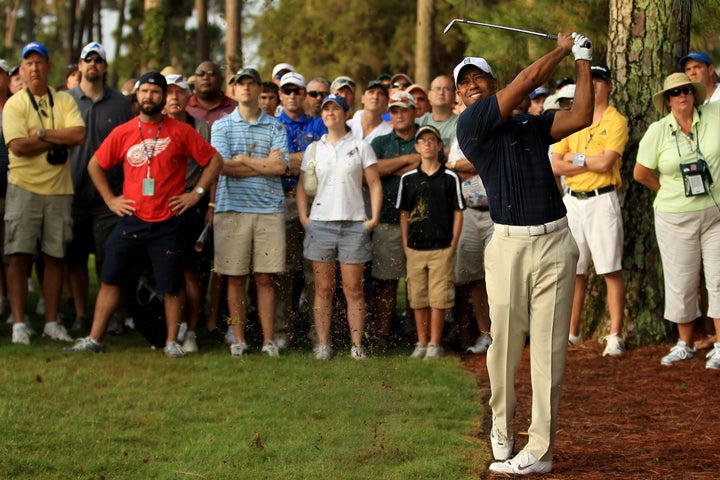 EDISON, N.J. – Padraig Harrington still puts his money on Tiger Woods breaking Jack Nicklaus' record 18 professional majors.
"I still believe when he turns up and plays well in a given week, I think he's well capable of winning any major he plays in," Harrington said Tuesday. "He still has a good ball flight. He still hits it well. Once he puts it together in a given week, he can win and will going forward. . . . OK, it wasn't his week that week. But when it is his week, he will win again."
"This is what I would have seen at the PGA," Harrington said. "Certain he played better, much better than his score. Whereas when he was on top of his game, he always scored really well. It was very rare that you would ever see Tiger Woods walking off a golf course where he had not got the most out of his round, where he certainly didn't at the PGA. He got the minimum out of his rounds."
REAL LIFE. REAL NEWS. REAL VOICES.
Help us tell more of the stories that matter from voices that too often remain unheard.