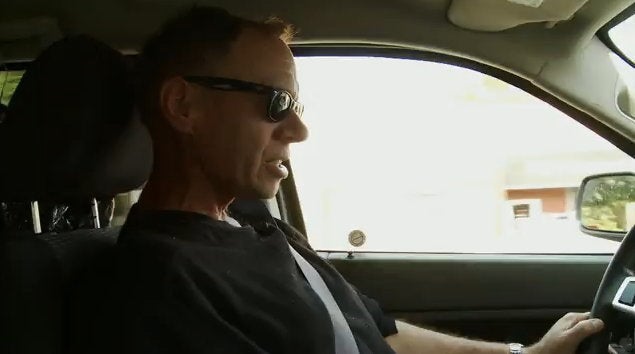 The trailer for "Page One," the hotly-anticipated-by-media-junkies-and-other-journalists documentary about the New York Times, was released on Monday, and it treats its subjects like heroes in an action movie—complete with pulse-pounding, speaker rattling music that makes it seem as if Bill Keller is outrunning a gigantic fireball at every moment of the day
The stars of the film are the Times' media reporters. (We're green with envy, of course.) There's David Carr as the wisecracking, rumpled veteran with a dark past and a heart of gold. There's Brian Stelter as the earnest young upstart, the Robin to Carr's Batman. (In what has already become the film's most famous line, Carr says, "I still can't get over the feeling that Brian Stelter was a robot assembled to destroy me." There's Tim Arango, the dashing guy who must take on a dangerous mission (in this case, a stint at the paper's Baghdad bureau.) There's even a kind of villain—new media—and a momentous action set piece: what do to with WikiLeaks?
Watch the trailer below, and see if you can catch a cameo appearance by one of the world's top three news websites (hint: it's not the Times or the Daily Mail!)
WATCH:
Calling all HuffPost superfans!
Sign up for membership to become a founding member and help shape HuffPost's next chapter