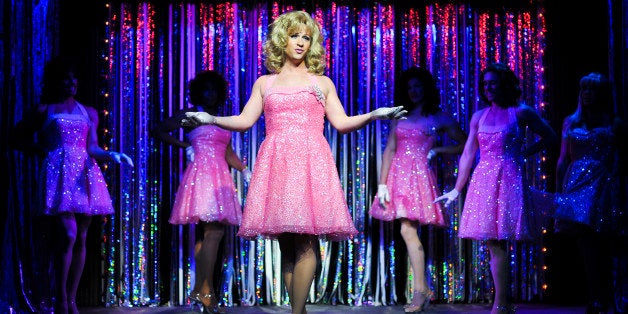 The 34-year-old actor dons sequined gowns and stiletto heels as one of the six stars of Off-Broadway's "Pageant: The Musical," which is billed as "Miss America meets 'The Birdcage.'" Although it's his first proper experience in drag, Thomas says the part of Miss Deep South is a perfect fit, as his inspiration during his early years in theater was his older sister, Amy -- herself a competitive beauty queen in the '80s.
"I don't know if I would be a performer if it weren't for her," Thomas, who jokingly refers to the Miss America Pageant as "my Super Bowl," says. "She taught me how to sing, she taught me how to be onstage. Because she was teaching me how to be onstage while she was in pageants … so much of my stage persona is built on what it means to be a pageant girl, and I'm a man."
Thomas, whose Broadway resume includes stints in "Wicked" and "Xanadu," says Amy and his family are thrilled by his "Pageant" turn. Currently in previews at New York's Davenport Theatre, the musical offers audiences the chance to witness its all-male cast -- which includes Nick Cearly, Alex Ringler and Curtis Wiley -- face off in hilarious pursuit of the coveted Miss Glamouresse crown.
Check out photos of "Pageant: The Musical," then scroll down to keep reading: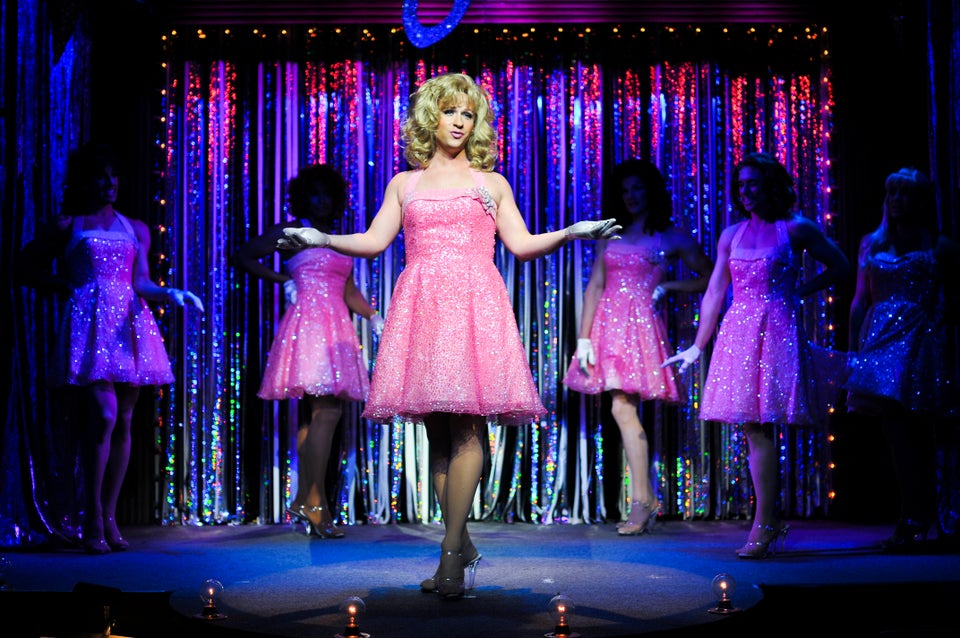 "Pageant: The Musical"
What makes "Pageant" unique, however, is that the six beauty queens are presented in the context of the musical as legitimate women, even though men play the characters. In addition, the audience is given the opportunity to select the winner each night, lending the show a level of spontaneity not enjoyed by its predecessors.
"We never talk about the fact that we're men in dresses because it's not a thing; we're playing legitimate women," Thomas notes. Still, he says that conceit presents some unusual challenges for him and his co-stars. "You can't just go by the standby strikes or clichés of drag queens. It's a celebration, rather than a camp mimicking, of women, as can only be told through the voice of gay men."
So what has Thomas learned most from his stint as a competitive pageant queen? Among other things, he says, is the ability to be a team player as well as a star.
"You're a constant politician in a swimsuit," he quips.
Popular in the Community