WASHINGTON -- Polls have shown most Americans like the idea of requiring businesses to provide paid sick leave to workers who fall ill. In fact, the idea is gaining so much traction that industry lobbies and GOP lawmakers around the country are now trying to block such laws before they're even proposed.
On Friday, Florida Gov. Rick Scott (R) signed a so-called sick-leave "preemption" bill into law, thereby forbidding local jurisdictions from passing measures that mandate accrued sick time for workers. The signing drew applause from business groups and condemnation from worker advocates, since it effectively blocked a sick-leave proposal being considered in Orange County.
Florida, however, is just the latest in a string of states to enact such laws, most of them garnering far less attention. According to records with the Sunlight Foundation's OpenStates.org, preemption laws backed by the restaurant industry have recently been passed in at least six other states -- Arizona, Louisiana, Mississippi, Tennessee, Kansas and Wisconsin -- where the bills were all signed by Republican governors. Other preemption bills have been proposed in states like Michigan, Indiana and Alabama.
The U.S. is an outlier among most developed countries in its lack of guaranteed sick time for workers. According to recent data from the Bureau of Labor Statistics, nearly 40 percent of private-sector U.S. workers receive no sick leave at all, many of them in lower-wage industries like restaurants and retail. When these workers or their children get sick, they face an unpleasant choice: Clock in anyway, or lose a day's wages.
With a federal guarantee of sick time unlikely to arrive any time soon, sick-leave supporters have found some success getting mandates passed on the state and local levels. But those measures are now being undone or blocked by the preemption bills, many of which also block local living-wage ordinances. Worker advocates argue that such laws are based on a rather unconservative principle: letting state governments tell local counties and municipalities what's good for them.
"These bills are really hurting workers, in addition to taking away local control to decide what's best for communities," said Vicki Shabo, of the National Partnership for Women & Families, which supports sick-leave mandates. "It is a concern, but it's also a symbol of the progress we're making."
The Florida preemption bill was signed in time to scuttle the Orange County proposal. The measure there would have been put to a countywide vote, with activists having amassed roughly 50,000 signatures in favor of putting it on the ballot. Given the public popularity of mandated sick leave, backers believe the proposal would have fared well.
The preemption measure had the support of Disney World, the Florida Chamber of Commerce and Darden Restaurants, owner of the Red Lobster and Olive Garden chains. Restaurant trade groups have come out in support of other preemption bills, claiming local sick-leave mandates would lead to patchwork regulations and help kill jobs.
According to BLS data, less than one quarter of workers employed in the "accommodation and food services" industry receive paid sick days, compared with 61 percent of workers in the private sector as a whole.
The National Restaurant Association, whose member affiliates have been among the prime backers of the preemption bills, declined to comment to HuffPost on the sick-leave issue. As HuffPost reported in 2011, the D.C.-based group poured at least $100,000 into opposing a local sick-leave proposal in Denver, which voters ultimately turned down.
In 2011, Wisconsin Gov. Scott Walker (R) signed into law a preemption bill that nullified a sick-leave mandate passed in the city of Milwaukee. The measure had been approved by voters and affirmed by a state appeals court. In explaining why he voided the local measure, Walker said a mandate would "stifle job creation and economic opportunity."
The Wisconsin bill appears to have served as something of a model for similar measures that have surfaced since 2011. As PRWatch.org reported, sick-day mandates were discussed at a 2011 meeting in New Orleans of the American Legislative Exchange Council, the free-market consortium of businesses and conservative lawmakers better known as ALEC. A handout at the meeting included a copy of the Wisconsin legislation and a map showing where sick-day mandates were percolating, according to the site.
Ellen Bravo, director of Family Values @ Work, a coalition of sick leave proponents, called the proliferation of preemption laws "shockingly undemocratic," comparing it to voter suppression.
"This is what democracy does not look like," Bravo said. "What do you do when you live in a democracy and people seem to want something you don't agree with, and you have a lot of money or power? You can limit who gets to vote, and this is the flipside of that: You limit what people can vote for."
Shabo argued that the tangle of local ordinances and preemption laws makes the case for a national standard. Sen. Tom Harkin (D-Iowa) and Rep. Rosa DeLauro (D-Conn.) have introduced bills that would require most private-sector employers to provide a worker with up to seven sick days over the course of a year. Similar proposals have died in the past on Capitol Hill, and it's likely the current bill will fail in the GOP-controlled House.
As Rep. Alan Grayson (D-Fla.) recently noted in an interview with HuffPost, most of the lawmakers deciding the fate of vacation and sick-day legislation already enjoy paid leave themselves.
Before You Go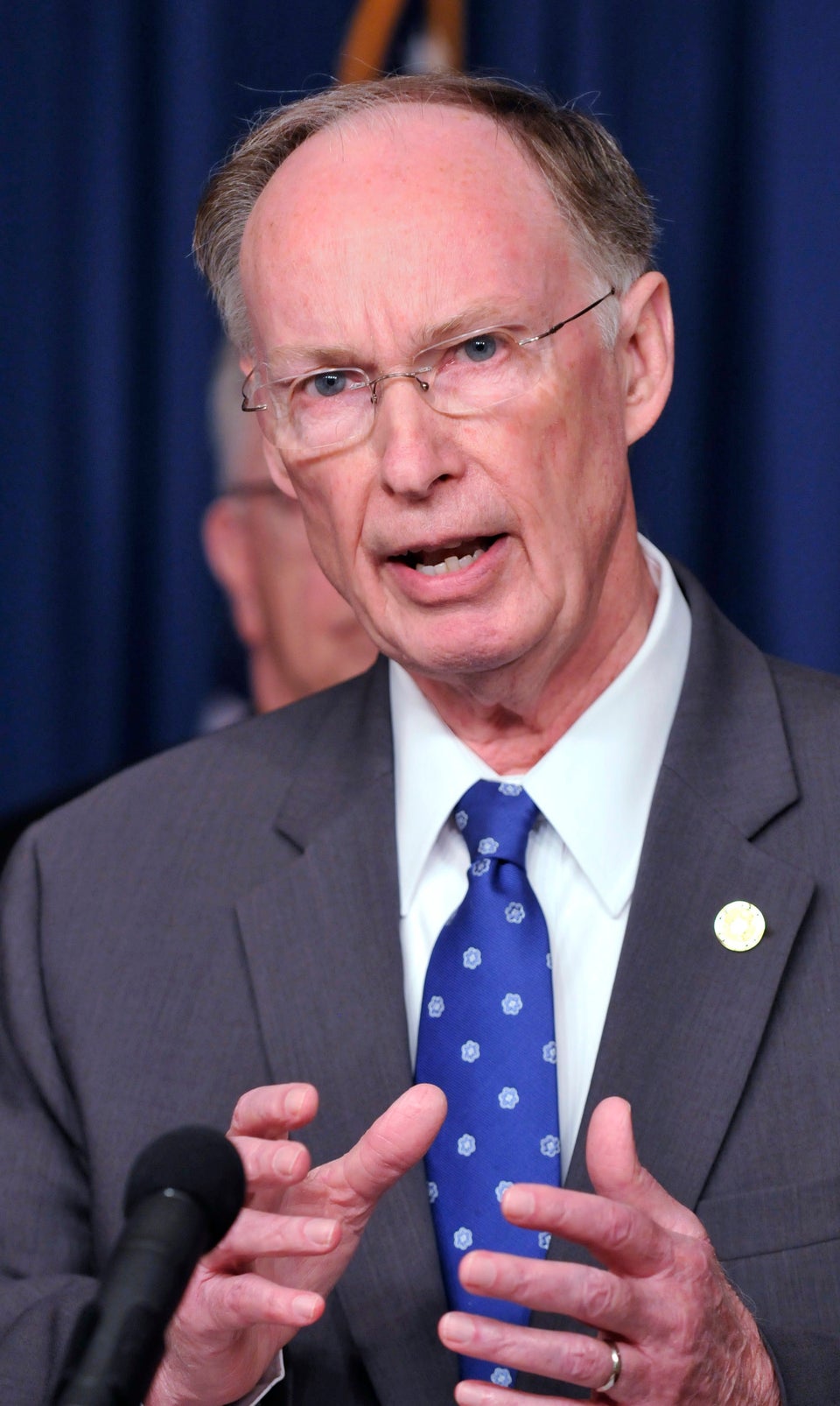 United States Governors
Popular in the Community