A majority of Americans support mandating paid sick leave for employees, according to a new HuffPost/YouGov poll.
Seventy-four percent of Americans said that employers should be required to offer paid sick leave, while 18 said they shouldn't be required to do so, the poll found. Another 9 percent said they weren't sure.
Majorities of Democrats, Republicans and independents in the poll said they support mandating paid sick leave, though Democrats were somewhat more likely to do so. Eighty-four percent of Democrats, 69 percent of Republicans and 68 percent of independents said that companies should be required to offer it.
Unlike in most other developed countries, there is no federal law in the U.S. mandating that employers let workers accrue paid sick leave, although such laws have surfaced on the state and local level in recent years. According to data from the Labor Department, nearly 40 percent of U.S. workers receive no paid sick leave at all, many of them concentrated in lower-wage industries like restaurants and retail.
As the poll findings suggest, the idea of a requirement is less contentious among the general public than it is among politicians, with Democratic lawmakers generally supporting a mandate and Republicans in Congress largely opposing it. In the past two years, seven Republican governors have signed laws forbidding sick-leave mandates on the local level, a move supported by the business lobby.
Federal law also does not require that employers provide paid leave after a child is born. In the HuffPost/YouGov poll, respondents supported requiring employers to offer paid maternity leave by 61 to 27 percent. The requirement received support across party lines and age groups, although Democrats and younger Americans were more likely than others to support it.
Respondents were also more likely to support than oppose requiring companies to offer paid paternity leave, but were more divided about doing so. Forty-seven percent said that companies should be required to offer paid paternity leave, 36 percent said they should not be, and 17 percent weren't sure.
Respondents under age 30 said they support the paternity leave requirement 64 to 19 percent, and respondents with children under age 18 said they support it 56 to 30 percent. But majorities of both Republicans (54 percent to 34 percent) and respondents 65 and older (53 percent to 30 percent) said they oppose requiring paid paternity leave.
Democrats have recently proposed mandating sick leave at most private-sector businesses and also expanding the child leave laws currently on the books. The Healthy Families Act, introduced by Sen. Tom Harkin (D-Iowa) and Rep. Rosa DeLauro (D-Conn.), would allow workers to accrue up to seven paid sick days over the course of a year, though the law wouldn't apply to smaller businesses. Similarly, DeLauro and House Minority Leader Nancy Pelosi (D-Calif.) have stumped for expanding the 20-year-old Family and Medical Leave Act to ensure 12 weeks of paid leave in the event of serious illness or the birth of a child. The law currently only guarantees unpaid leave and applies to only about three out of every five workers.
Such proposals, however, are unlikely to go far in the GOP-controlled House, which has opposed putting mandates on employers. As The Huffington Post reported earlier this week, House Democrats are trying to reframe measures like sick leave and the minimum wage as women's issues in an effort to pressure their Republican colleagues.
The HuffPost/YouGov poll was conducted June 17-18 among 1,000 adults using a sample selected from YouGov's opt-in online panel to match the demographics and other characteristics of the adult U.S. population. Factors considered include age, race, gender, education, employment, income, marital status, number of children, voter registration, time and location of Internet access, interest in politics, religion and church attendance.
The Huffington Post has teamed up with YouGov to conduct daily opinion polls. You can learn more about this project and take part in YouGov's nationally representative opinion polling.
Support HuffPost
The Stakes Have Never Been Higher
Before You Go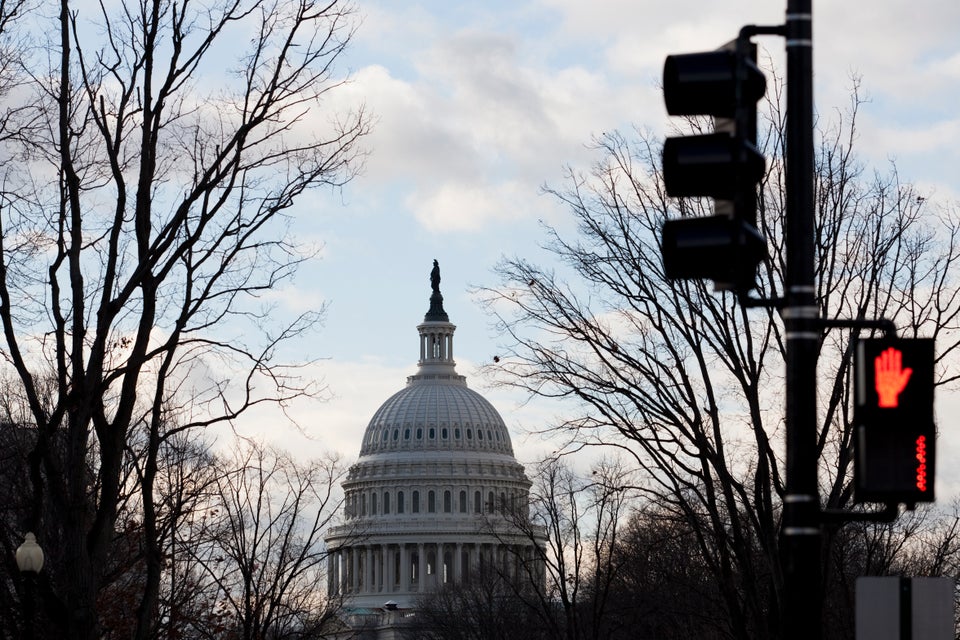 113th Congress Facts
Popular in the Community