Just last month, New York joined the short list of cities—Portland, San Francisco, Washington and Seattle—and the state of Connecticut in passing a law to provide workers with paid sick time.
But due to the absence of a national policy and because the choice to provide sick leave is mostly left to businesses, an estimated 38 percent of U.S. workers, or almost 40 million, lack any paid sick leave, according to the Center for American Progress.
"It's a terrible situation for someone who has a serious health condition or a sick child and can't stay home for fear of losing wages," said Charles Lamberton, an employment lawyer who has his own firm in Pittsburgh.
"It's often a case, especially for lower-paid workers and part-timers, of not having money to buy groceries if they take unpaid sick days," Lamberton said. "People end up choosing work over getting healthy."
Going to work ill can be expensive in other ways. The Center for American Progress estimates that unhealthy workers cost employers some $160 billion a year in lost productivity. The Centers for Disease Control and Prevention says the annual flu season alone constitutes a $10.5 billion hit to companies in direct costs for hospitalizations and outpatient visits for adults.
No Limit Policy for Sick Days
"If workers go in sick, they have the chance of getting others sick and reduce productivity," said Alice Kassens, an economics professor at Roanoke College. "But many people don't feel they have the option of staying home to get well."
Some companies prefer to give their workers the choice to remaining at home when they're sick.
GoHealthInsurance.com, a Chicago-based online health-care software and service firm with 350 employees, combines sick days with unlimited vacation time.
"We give full pay for sick days. and you can take as many as you want with manager approval," said Brandon Cruz, CEO of GoHealth.
"We started in 2001 as a firm and had this policy, and then as we grew bigger we put in some sick-day restrictions," Cruz said. "But we changed it back after deciding it was in the interests of everyone to have a more open policy.
"We found we have happier workers this way, and no one takes advantage of the situation," he said. "Our theory is that if you want someone to be productive, they need to be motivated and like where they work."
Businesses Complain of Cost
But not every company can afford such a strategy.
"It's difficult for many businesses, especially the smaller ones, to provide paid sick leave because of the costs," said Arlene Kline, a wage and hour attorney on the business management side at Akerman Senterfitt.
"It hits certain industries harder, like the restaurant industry, because there are administrative costs as well as having to cover peoples' shifts who are out, and the loss of productivity from people being out sick," she said.
"And with a still uncertain economic climate, many businesses still fear they could be back in a recession and their revenues will be even lower than now," Kline added.
"It can be tricky trying to keep track of the administration of a sick leave policy," said Joyce Maroney, an executive at Kronos, a workforce management software firm. "Tracking sick days and vacation time has become more complicated and time-consuming, so that's why a lot of businesses come to us for help."
Cost isn't the only issue that makes businesses squirm when it comes to paid sick leave, said Karen McLeese, vice president of employee benefit regulatory affairs at CBIZ Employee Services.
"They feel they are already being over-regulated by government and don't want to be forced into doing it by law," she said.
"Most firms offer paid sick days," McLeese said. "But for those that don't, they've got to deal with Obamacare, and a new law on paid sick leave would be just one more regulation to deal with they don't want."
One analyst says workers could suffer economically if businesses are forced to provide sick day pay.
"The difficulty with mandated paid sick leave is that some employees, those who don't expect to use sick days, may not value this benefit much," said Sarah Estelle is a professor of economics at Hope College. "But they'll still be expected to accept a lower wage since employers are now mandated to provide this costly benefit."
The U.S is the only major industrialized nation without a national paid sick-leave policy Some 145 countries provide paid sick days for short- or long-term illnesses. Japan, the Netherlands, Switzerland, Sweden, Denmark, Finland and Singapore require employers to provide at least 10 paid sick days.
The U.S. government guarantees federal employees 13 paid sick days a year.
Sen. Tom Harkin (D-IA) proposed national legislation last month to allow workers—full and part time—to earn paid sick days to care for themselves and their families.
The bill creates a minimum requirement that lets workers earn up to seven days a year of paid leave to recover from illness, to care for a sick relative or to seek preventative health care.
A similar bill was in the House in 2004 but never made it to a full vote.
Supporters of such a law point to studies showing positive results from such regulations. A report on San Francisco's program said employment rose in the city after the law's implementation faster than in neighboring areas without the law. San Francisco was the first U.S. city to enact such a policy, in 2007.
A recent report found that Washington's mandatory paid sick leave law—enacted in 2008—has not prompted companies to leave the nation's capital, as was warned by some business leaders.
As for the fear by businesses that workers would abuse paid sick leave, the Center for American Progress reports that on average, workers who are covered take 3.9 days for illness and 1.3 days to care for relatives, while workers without paid sick days take an average of three days a year.
While some efforts have been successful to get paid leave laws enacted even at limited levels, it hasn't been easy.
New York's law became official only after the City Council overrode a veto by Mayor Mike Bloomberg, who said the bill would cost too much for local small businesses. The law—which goes into effect next year—can be revoked if the city's economy suffers a downturn.
Failed attempts at mandating paid sick leave include rejections by the city councils of Milwaukee, Denver and Philadelphia. States including Alaska, Minnesota, Maine, Colorado and Alabama have all seen similar proposals go down to defeat in their legislatures over the last five years.
The law does provide for a panel to study the issue, however.
Employers 'Pound Foolish'?
For workers who aren't covered by a paid sick leave policy, there's little recourse, according to Lamberton, the lawyer.
"I get people asking me all the time what to do about sick days, and there's not much if they don't live in one of the areas that has them mandated," he said.
"The forces like unions who used to fight for people's working rights have receded dramatically, and in the scheme of all the other issues we're facing, this is a small one in the minds of the politicians," Lamberton said.
In the end, said one analyst, businesses need to have a healthier outlook on the problem.
"Employers are penny wise and pound foolish to eliminate paid sick leave," said Lynne Sarikas, director, of the MBA Career Center at Northeastern University.
"The reality is that people can get sick and when they do, do you really want them in the office?" Sarikas asked.
"It is a much better investment to pay the sick employee to stay home instead of infecting the entire office," she said.
Related
Before You Go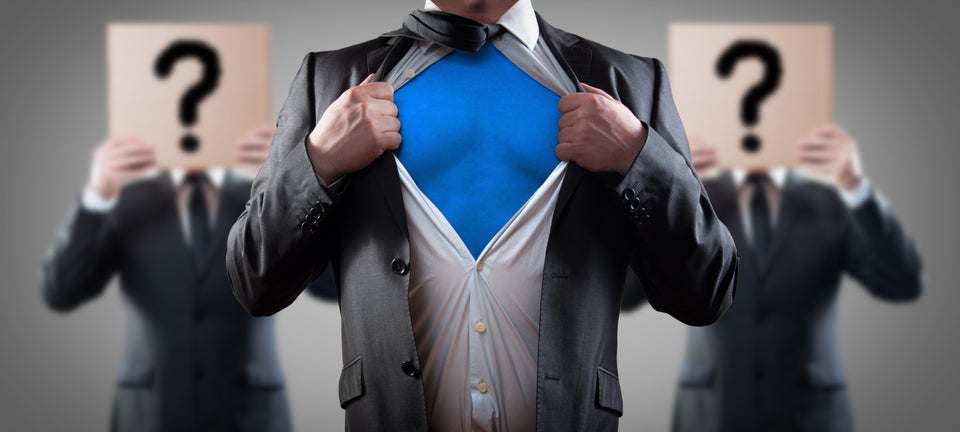 How To Get Your Boss Fired: Forbes
Popular in the Community