At his last job, Ian Nate worked for a company that offered unlimited vacation time. That didn't mean he actually took a lot of vacation.
Now Nate works for a small HR company that offers three weeks vacation time to new employees, but with a twist: BambooHR, an eight-year-old startup, gives full-time employees $2,000 a year to take a real vacation. The Linden, Utah-based company covers their expenses ― airfare, hotel, etc. The idea is to truly compel people to take real time away from work.  
For the past two years, Nate has taken his wife and four kids, ages 2 - 10, to Disneyland. "My family knows we're guaranteed at least a week's vacation every year and it's going to be awesome," Nate told The Huffington Post, explaining that it would be tough to compel him to ever leave his job as a business operations specialist. "They've got their hooks in me."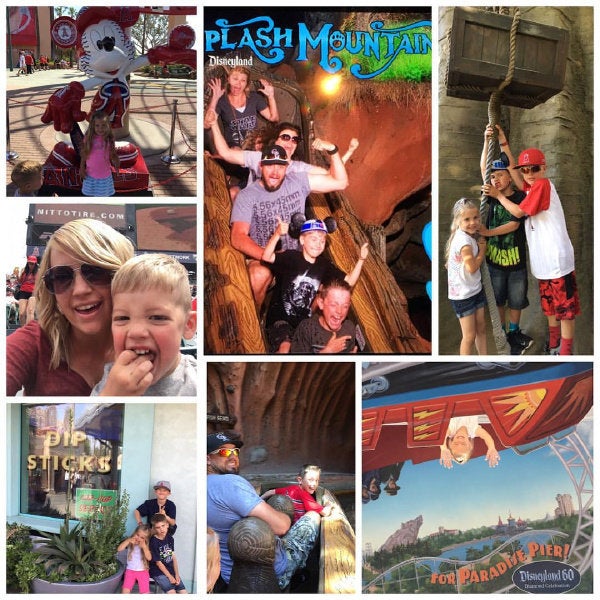 Bamboo is one of a few companies offering what I've informally decided is the best job perk ever: Paid, paid vacation. Of course, there are other benefits that are more necessary like paid sick time, ordinary paid vacation days, health insurance, paid parental leave etc. And yes, the most important way an employer can compensate you is with a good salary. But really, is there a better way to truly communicate to your employers that you want them to be fully realized human beings? Free snacks and lunch ― standard perks in Silicon Valley at this point ― say, "stay at the office forever." Paid, paid vacation says, "we want you to have a life."
Go tell your boss about this right now.
Airbnb, Evernote, Afar Media, G Adventures and Think Parallax also offer pay for employees' vacations, according to a Bloomberg Business report written by Rebecca Greenfield last year. At Basecamp, a software company, employees can choose from a curated list of expense-paid vacations ― and the company arranges your travel.
The rationale behind the perk is to attract and retain workers and to truly encourage them to take a break. "We want you to get away," Basecamp CEO Jason Fried told HuffPost earlier this year.
BambooHR also wants to emphasize its commitment to work-life balance. There's also an "anti-workaholic" policy that limits employees to no more than 40 hours a week. The belief is that happier employees who get breaks are actually better workers.
"Studies show that longer vacations help you recharge better. We feel the impact when employees get back," Bamboo cofounder Ryan Sanders told HuffPost.
The appeal here is pretty obvious. Americans, even the lucky ones who get paid time off, don't take enough vacation.  
Even if you do take time off, you might just wind up at home or perhaps visiting family. Once you've got kids, a mortgage and a million bills, forgoing a "real" vacation is unfortunately all too easy. Why shell out hundreds of dollars to take everyone to a far off beach or thousands for a Disney trip, when you've got to replace your oil heater or fund another school trip or pay an unexpected hospital bill? 
Even if you do go away, you might not truly get away. Nate said that before he got to Bamboo, he'd spend a lot of time on his phone with work during vacations.
Since implementing the policy two years ago, Sanders said he's noticed workers take longer vacations. And just about everyone takes advantage of the policy. Bamboo's not just footing the bill for family vacations. Sanders said one developer who never took a honeymoon with his wife, was able to finally do it and took off for Kauai. One guy has taken his sibling to New York City. Another employee went on a service trip to Africa.
Other firms who offer paid, paid vacation might have more specific motives. Afar wants employees to write about their trips for the magazine, according to Bloomberg. The company offers a $2,000 stipend. 
Bamboo does ask that employees share at least one photo with colleagues via internal social media network Yammer. Sanders said he's heard no complaints about Bamboo's program; and that no one has ever asked for cash instead of going away.
This is about "spending time with loved ones in places they'd never go."
Calling all HuffPost superfans!
Sign up for membership to become a founding member and help shape HuffPost's next chapter