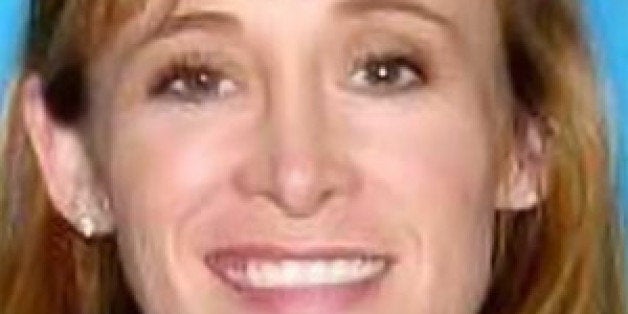 The Colorado Bureau of Investigation's "cold case review team" will look for fresh clues in the death of Paige Birgfeld, a divorced mother of three who was leading a secret double-life when she disappeared six years ago, authorities said Monday.
"The Mesa County Sheriff's Office is bringing the case to the cold case review team [on] Sept. 12," CBI Deputy Director Karl Wilmes told The Huffington Post.
According to Wilmes, the new investigative team is made up of homicide experts from federal, local and state law enforcement agencies.
The case captured national headlines back in 2007. Paige Birgfeld was a successful businesswoman who owned an acupuncture company and worked part-time as a sales consultant for the Pampered Chef. It appeared those jobs paid for her million-dollar home and luxurious lifestyle. However, unbeknownst to family and friends, Birgfeld was earning the bulk of her income working as an online escort, police said.
The 34-year-old was last seen alive on June 28, 2007. The following day, her 2005 Ford Focus was found ablaze in the parking lot of a local business in the area where she lived. The burned-out vehicle revealed few clues, and police were unable to locate any sign of Birgfeld.
Birgfeld remained missing until March 6, 2012, when her skeletal remains were found by a hiker in Delta County, near the Mesa County line. In addition to Birgfeld's remains, authorities said they found articles of her clothing and other items of possible evidentiary value.
Despite the fact that a forensic anthropologist was unable to determine a cause of death, authorities are investigating the Birgfeld case as a homicide.
It was during the initial search for Birgfeld in 2007 that investigators discovered the mother of three had been living a secret life -- a life that may have played a role in her death.
Birgfeld allegedly went by the alias "Carrie" and offered in-call and out-call services, according to a profile at NaughtyNightlife.com that has since been removed.
"Beautiful body and face, nice hair and teeth," the profile read. "Sensual mannerisms with a fun attitude. Tired of chopped meat showing up when you ordered Filet Mignon? Affluent clients are lavishing in delightful sessions."
Once Birgfeld's secret was exposed, investigators focused their efforts on a 56-year-old man who had allegedly been a client of Birgfeld's. According to the CBI, the man has a previous criminal record, including a five-year prison sentence for first-degree assault and second-degree attempted kidnapping.
Mesa County Sheriff's Office investigators conducted two searches of the man's home, but the warrants remain sealed and charges were never filed against him. Authorities have yet to comment on whether they are still considering the man a suspect.
Earlier this month, Birgfeld's father, Frank Birgfeld, told KKCO News that he is upset because authorities have yet to release his daughter's remains to the family.
Officials at the Mesa County Coroner's office said they are sorry for Frank Birgfeld's loss, but are unable to release his daughter's remains because they are considered potential evidence, KKCO reported.
Authorities are hoping the cold case review team will be able to uncover new clues in the case to move it forward.
Wilmes said the team will comprehensively look at all the case files and will review and re-analyze the evidence.