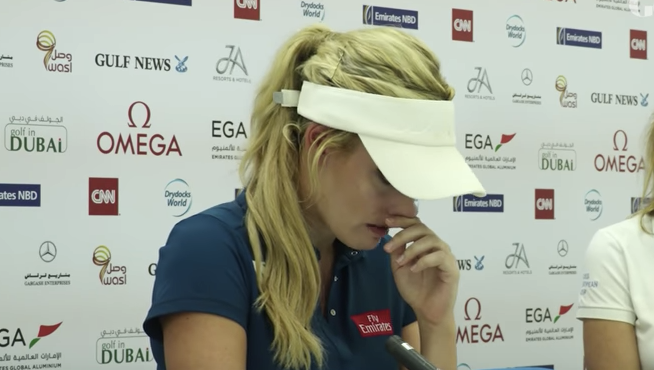 Professional golfer Paige Spiranac got beautifully honest about cyberbullying during a press conference on Monday.
The 23-year-old was fielding questions at a press conference ahead of this week's Omega Dubai Ladies Classic, a Ladies European Tour played in the Middle East, when a reporter asked her a poignant question.
"You had a difficult time after last year. How bad was the bullying?" the reporter asked Spiranac.
Spiranac described the online comments she receives on a daily basis as "extremely cruel," adding that she had to take about three weeks off from the internet after last year's event.
"They attack not only me, but my parents, my family, my friends. They say I'm a disgrace to golf," Spiranac said, referring to mean commenters. "I still get those comments and I still deal with it every day."
The 23-year-old said commenters have told her the world would be better off without her, called her "promiscuous" and even threatened her life.
I think it's really important for people to see how much it does affect me and the things they call me, I feel like I was raised right by my parents and for them to attack my parents and attack what I'm doing it's really difficult. I struggled with a lot of depression after it. As a 22-year-old you feel like you're not worth anything, you feel worthless.... If I can share my story, and I'm OK with being emotional about it and I'm OK with expressing what happened to me, because people don't realize how hard it really was on me and how bad it really does get.
She added that her performance in the event this week doesn't matter ― speaking up about online bullying does.
"It doesn't matter how I play this week, it really doesn't," Spiranac said. "But the fact that I'm here and I'm sharing my story, it hopefully can save someone's life. I think that's so much more important than if I make the cut or miss the cut."
Spiranac's powerful and emotional sentiment was met with applause from the room of reporters. We're applauding you as well, Paige.
Related
Before You Go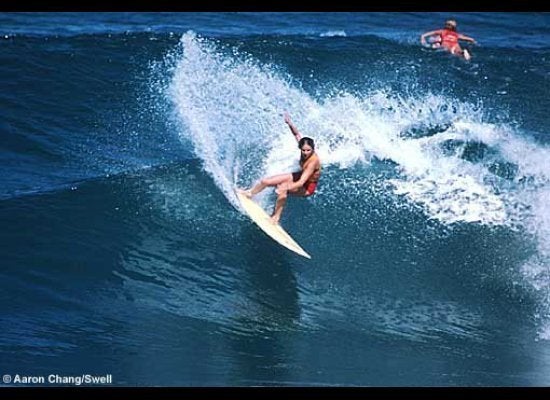 21 Photos That Showcase Women's Athleticism
Popular in the Community