There are all kinds of little worlds out there that most of us never see, and Million Dollar Duck gives us a delightful glimpse into one of them.
Brian Golden Davis's film, which has its television premiere Wednesday at 9 p.m. ET on Animal Planet, follows the polite yet intense competition to create the annual Federal Duck Stamp.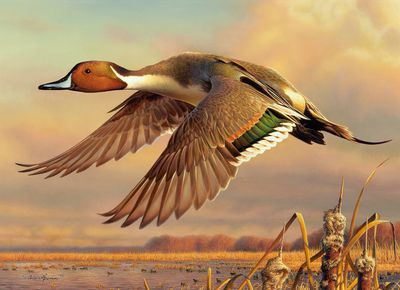 The centerpiece here is exactly what the name says. It's a stamp issued by the U.S. Fish & Wildlife Service, each year with a new duck image selected from paintings submitted by several hundred wildlife artists.
The "million dollar" part is a little more amorphous. The government pays nothing for the winning picture, but the artist keeps the rights to the image. So the artist can emblazon it on mugs, keychains, tote bags, T-shirts and various other memorabilia, then keep the proceeds.
The merchandising part of the duck stamp competition is what planted the seed of Million Dollar Duck for Davis.
"When I was a kid, my friend's stepdad was a wildlife artist," Davis recalls. "I asked how you make money doing that, and he said, 'You paint a duck, get you a stamp, you're set for life.' "
That may or may not be wholly true. But just the prestige of having your painting on a federal stamp is a more tangible and higher profile reward than most artists are likely to ever receive.
Accordingly, Million Dollar Duck paints its own picture of an intense annual battle, focusing on six competitors.
While it tracks the progress of the competition itself, up to the final juried decision on a winner, it's built more around the stories of those artists.
"I wasn't really interested in just a documentary," says Davis. "I was more interested in the interaction between the artists and their subject, or the artists and each other."
The film naturally includes brothers Bob, Jim and Joe Hautman. They're all painters, all live in Minnesota, and all have won the duck stamp contest multiple times. Among the three, they've now scored 11 stamps.
In the film Fargo, the Norm Gunderson character is a wildlife artist who enters the duck stamp competition, but loses to one of the Hautmans.
"From the beginning, I knew the Hautmans had to be in the film," says Davis.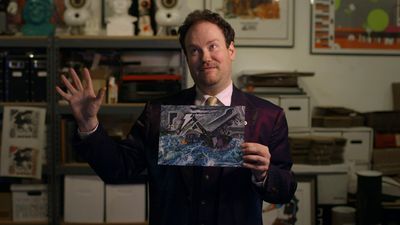 But they're not involved in the most delicious faceoff, between artists Tim Taylor and Rob McBroom (above).
Taylor is a traditionalist. He likes classic paintings of ducks and thinks that's what the stamp should be.
McBroom doesn't agree. He paints ducks, but dolls them up, like a teenager first discovering makeup. McBroom argues that the stamp needs to change with the times, noting that the number of contestants and stamp sales have both declined in recent years.
"Rob had to be here because he had a different take than everyone else," says Davis.
It's also true, however, the film notes, that McBroom's point about declining sales is an issue on which artists of all stylistic persuasions agree.
Proceeds from the federal duck stamp go toward maintaining wildlife preserves, the places where millions of those ducks and other waterfowl live.
Since the inception of what was originally the Migratory Bird Hunting Stamp in 1934, more than $800 million has been raised for preservation, making it one of the most successful conservation programs ever.
Without those proceeds, officials in Million Dollar Duck warn, some of those preserves could not be maintained.
That specter provided a dramatic backdrop for Davis as he shaped Million Dollar Duck into an independent film that won the Jury Award and Audience Award earlier this year at Sundance.
All in all, the numerically modest but lively and impassioned duck stamp world gave Davis more material, he admits, than he originally envisioned.
"When I started this film," he admits, "I didn't know the difference between a mallard and a wood duck.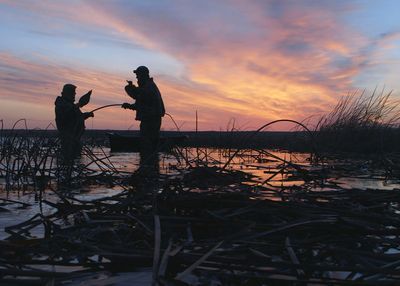 "I'm not really a nature person, and even though I was fascinated by the duck stamp, I wasn't sure it would hold up for 90 minutes.
"I had no idea how engaging it would turn out to be. It had history, it had characters. This is a rich story."
Of course it is. Paint a duck, win a million bucks.
REAL LIFE. REAL NEWS. REAL VOICES.
Help us tell more of the stories that matter from voices that too often remain unheard.