You agonized for hours over the perfect stain color for your hardwood floors and the exact right shade of "greige" to paint your walls. But be honest: How much time did you spend thinking about color of your ceiling? Interior designer and Decorate Fearlessly author Susanna Salk says showing this often overlooked room element a little love can breathe new life into your home.
"We tend to forget about the power of that fifth wall: the ceiling," Salk says in the above #OWNSHOW video.
Painting your ceiling a slightly different color than your walls can make a huge impact, she says. "So I don't mean suddenly going crazy and making it a super dark color if you have light colors on the wall, but just another shade that's different, that kind of draws your eye up," she says. "And it also makes the room feel bigger and it gives that sense of whimsy that every room needs."
If you don't want to paint your ceiling, Salk says a fabulous new light fixture could be just what your room needs. "It gives instant personality, it's like an exclamation point to a room," she says.

"Go to a flea market, get something with a lot of personality and then you can rewire it and bring it up to the present," she suggests. "But a lighting fixture is so, so important."
Adding a pattern to your ceiling is another great way to add style to a room, but Salk warns to play it safe. "If you do a pattern ceiling, you just have to make sure that pattern and color is somehow echoed in pattern of the fabric or the rug or the colorations that you use below, so it doesn't stand out so much that it detracts from the rest of the room," she says. "It has to harmonize somehow while still bringing your eye up and calling attention to itself."

More: Easy tricks to upgrade an outdated sofa.
Related
Before You Go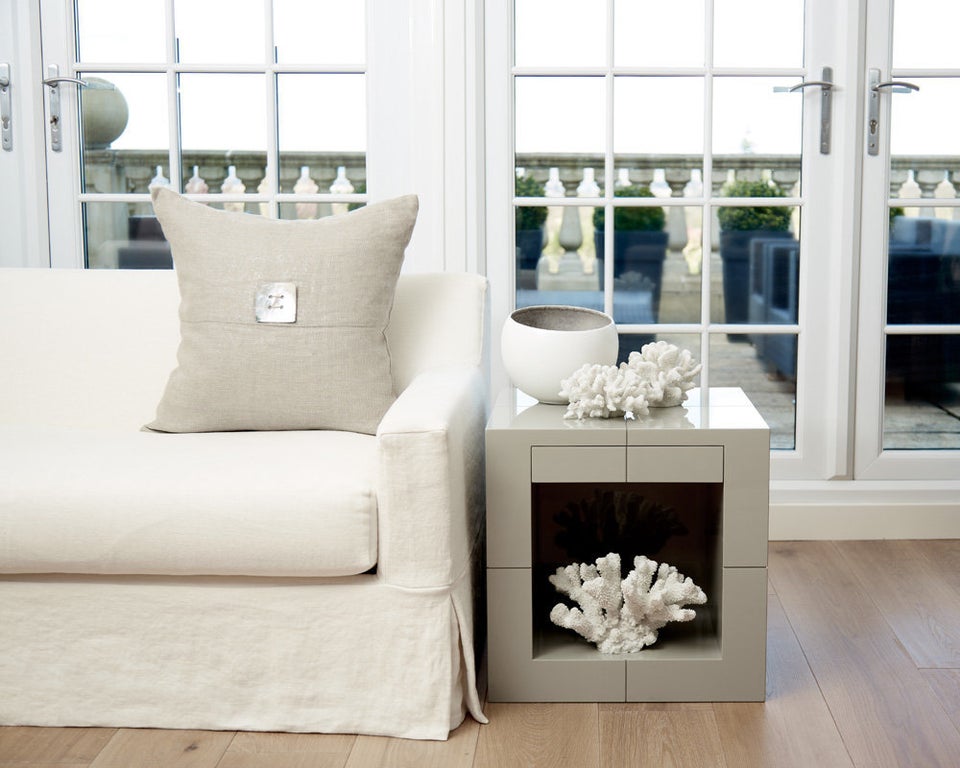 10 Living Room Mistakes And How To Fix Them
Popular in the Community