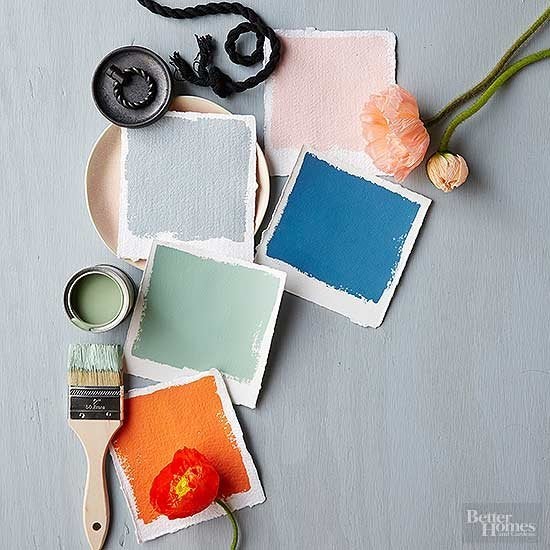 We'd like to direct your attention to your walls and the wealth of opportunity you have to completely transform your space by adding just a bit of color. Whether you repaint an entire room or just one accent wall, it's probably time for something new.
This year, the editors at Better Home & Gardens selected five energetic paints that are upbeat without being "in-your-face" pops of color. They span from an earthy orange to a soft pink that's soothing without being overly saccharine. Check out the hues below and learn how to use them in your space.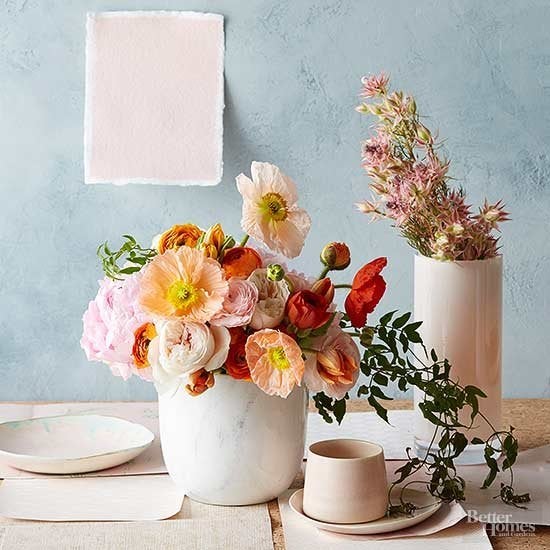 "Consider painting just the ceiling of a bedroom this color," says Jessica Thomas, Better Homes and Garden's director of style and design. "It will cast a rosy glow without fully committing to an entire pink room."
If you prefer to go all in, Thomas suggests pairing the pink walls with dark gray or dark blue upholstery to ground the pastel. "An entry or hallway painted in this color would be inviting and feel airy, too."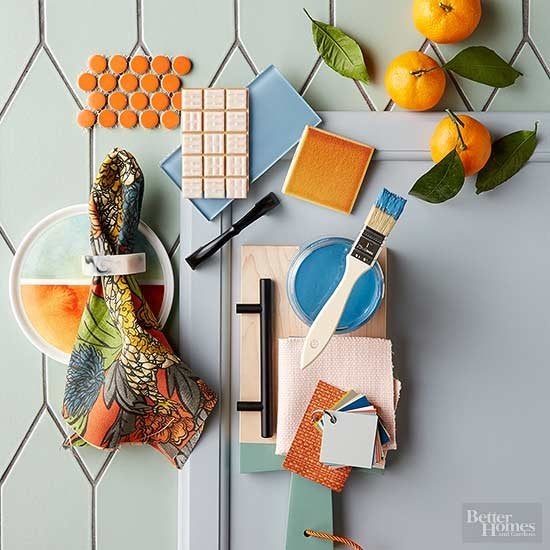 Who said neutral had to be a shade of beige? "This soft quartz gray is a perfect neutral for walls," says Thomas. "Consider a darker gray for trim or moldings for a dramatic, yet chic look." Looking for something more quiet? "Crisp white trim would look tailored and offset the light gray."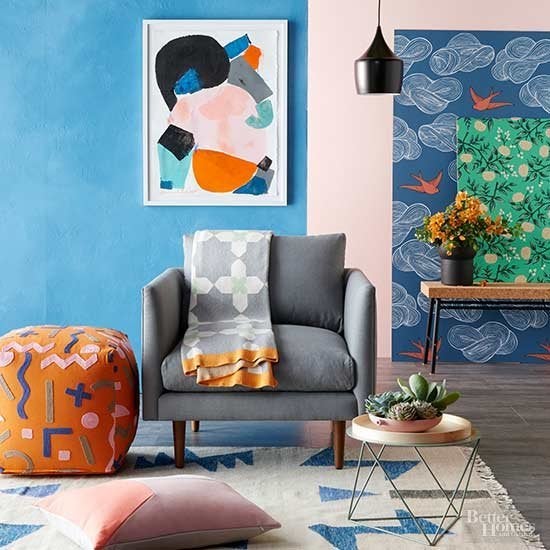 This paint color works well in many different situations, says Thomas. The hue would make for a great accent wall or look inviting in a family room or library. "Consider incorporating brights through pillows or upholstery," Thomas adds.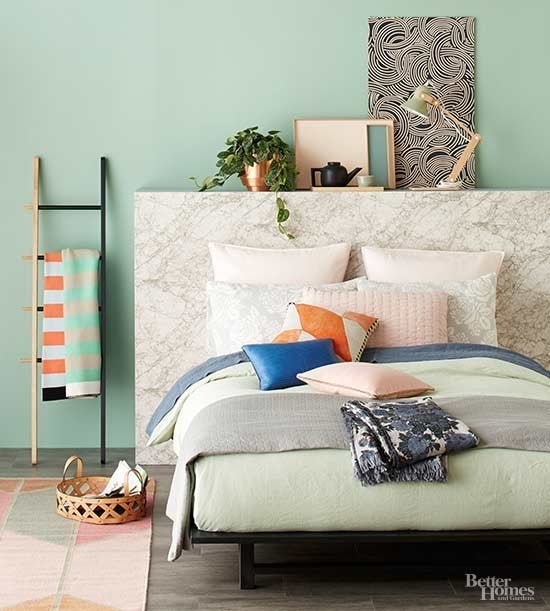 Who wouldn't want to wake up in a serene space covered in this organic-inspired hue? Thomas says this "silvery and soft" color would pair nicely with wood accents, and can even work well painted on kitchen cabinets.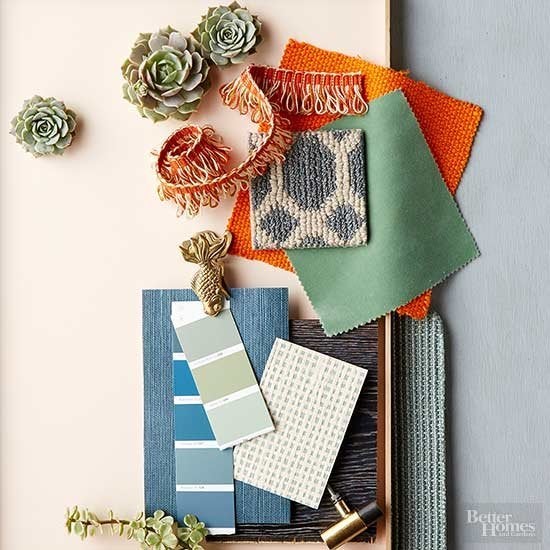 Thomas suggests using this earthy tone on a larger piece of furniture like a coffee table or hutch. "Another great accent to ivory whites and other warm tones, this orange shade pairs well with our blue as well," she adds.
The best part about the five colors mentioned above is that they work well together, so you can style your entire living room, dining room or bedroom using this color palette.
To learn more about how to incorporate these colors into your home, pick up a copy of the Better Homes and Gardens March issue, on newsstands now.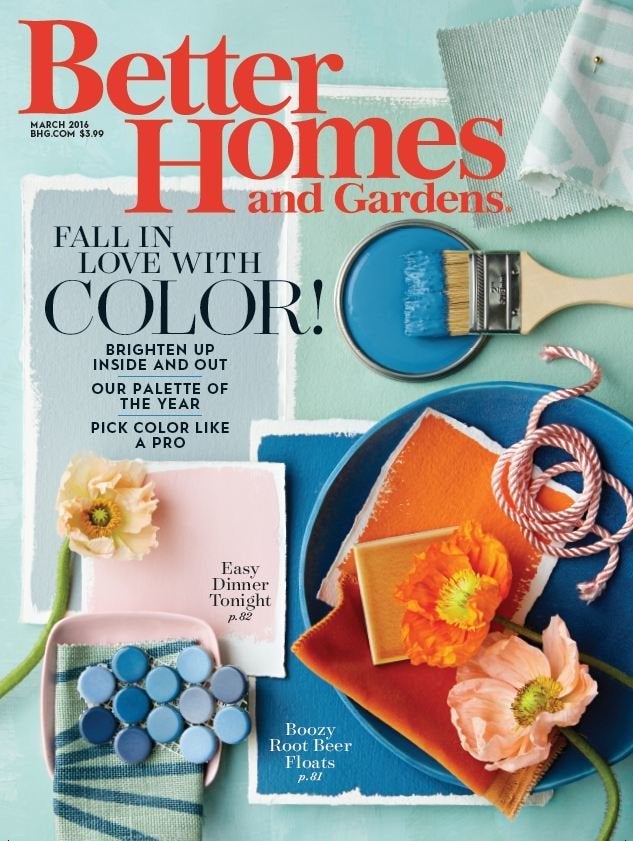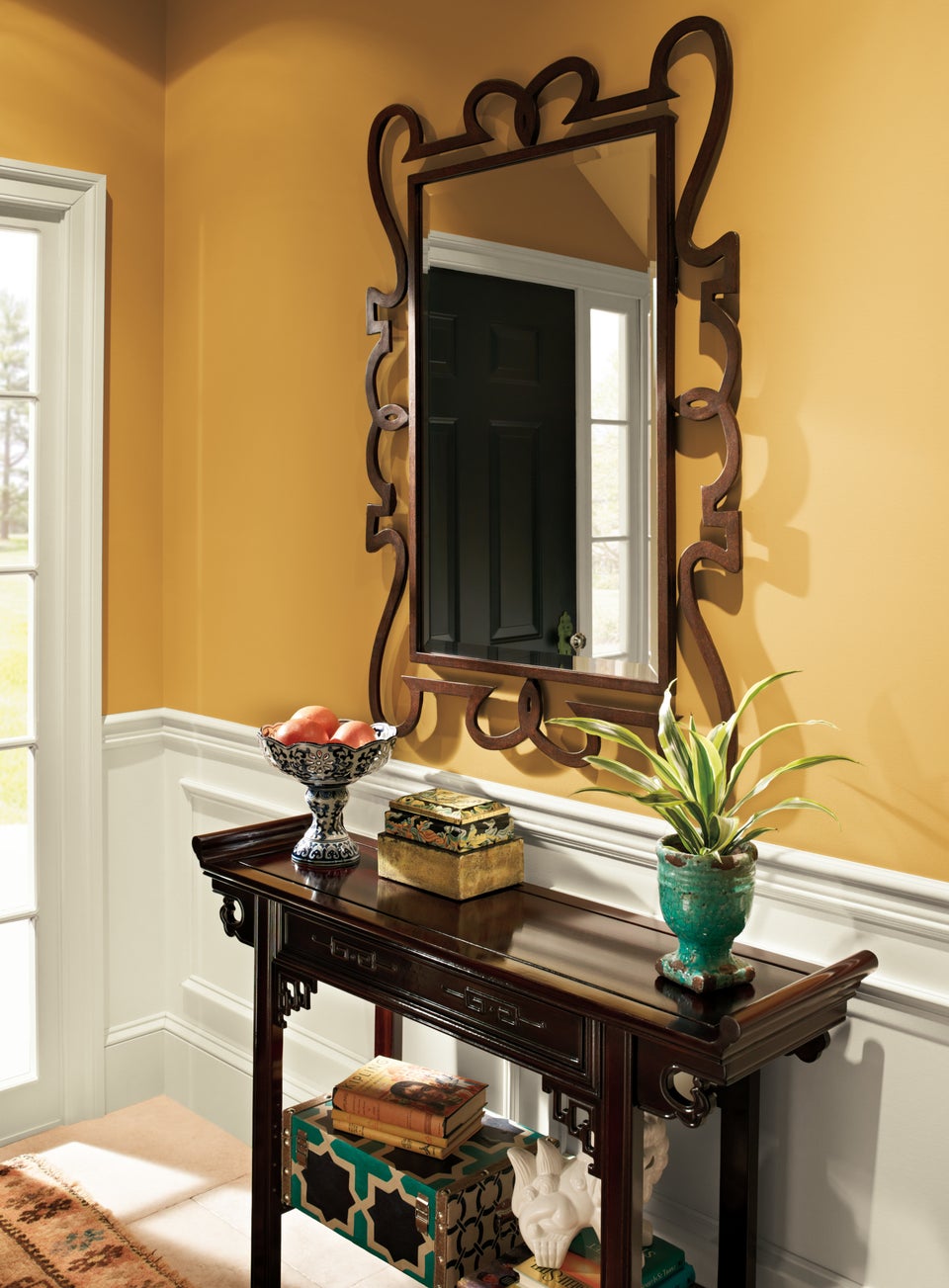 Paint Color Ideas Based On Mood