"I always thought art had to be a certain way, had to look a certain way, and had to fit in a certain category. As I got older, I learned how to appreciate art in my own way."
An artist unabashed by color, audacious when it comes to the shifting of material and space, Margalit Romano is a passionate painter and mixed media artist who reshaped a therapeutic hobby into a career of commercial and interior commissions. Romano is a New Jersey based mother of three whose love for vibrant hues and primary colors is also a key component to her signature style. If you've spent some time on the East Coast recently, or the teen's ward of the Jersey Shore Medical Center (wishing you the best of health), there's a chance you've seen her work. With pieces like the ones from her Flora series- where broad ribbons of acrylic paint reminiscent of frosting roses, cover the surface of a wooden board like an unnaturally dense field, or her Blocks, which at first make you feel like you've shrunken into a Lilliputian and crawled into a child's playroom, but then it's easy to view these blocks as unique works of "functional art" - it's no wonder why Romano's work has been popping up as little bits of joy in familiar establishments.
The roses in Flora are also meant to break a faux pas commonly associated with fine art. She created the series completely aware of what may come from them- the urge to touch the stiff petals. While many collectors most likely do not want strangers rubbing their painting, Romano encourages this playful feature to many pieces of her work.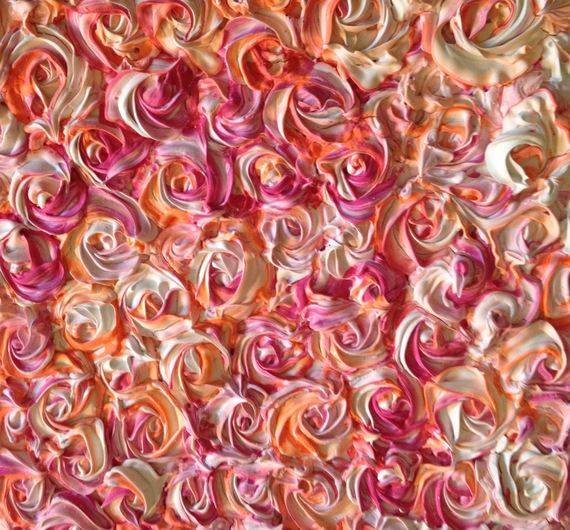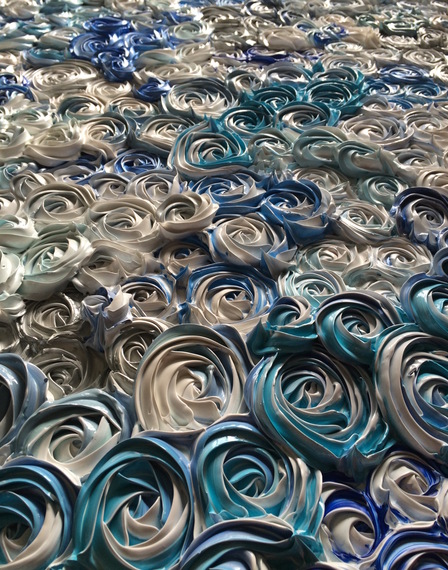 "One reason I generally love texture in artwork is because you are able to gain the ability to really see the artist's hand at work. I wanted to create a piece that was dense with texture, and I wanted it to be unified while also beautiful. With that in mind, I mixed acrylic medium with paint and laid out sturdy wooden panels. Usually people are not welcome to touch art, but I made it durable enough where viewers can explore that curiosity, feel the texture and have their own unique interaction. My mediums dry hard enough to last ages so there is no risk to cracking or damage. I guess you could say that this is also easily inspired by having children."
Flora, those tiny relief-like sculptures, is just one series of Romano's. As commission pieces and clientele shift, so does the type of work she produces, so much so that each series is drastically different than each other. Blocks serve as functional art and can be found throughout Jersey Shore Medical Center, where she helped create a lounge for teens ("There is always a room for babies and young kids to play," she comments. "But there is never a space for teenagers. I worked with the Ezra Abraham To Life Foundation and changed that."), as well as Offsite Chicago, a coworking space. Her Striation series, crafted with wood, acrylic and epoxy resin for a strong polish, are large paintings of straight, vertical, brightly colored stripes, which also served as inspiration for the commissioned walls of Urban Pops in New Jersey. Romano also has installations, paintings and murals in The Juice Theory, DSN Community Center, Town and Country jewelers, amongst many many private residential commissions. She has also been part of group shows including one in the Brooklyn Community Center and this past September, the Rotterdam National Art Fair.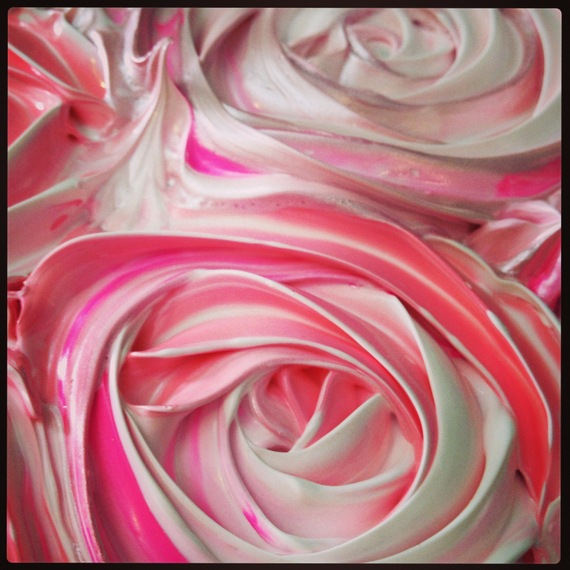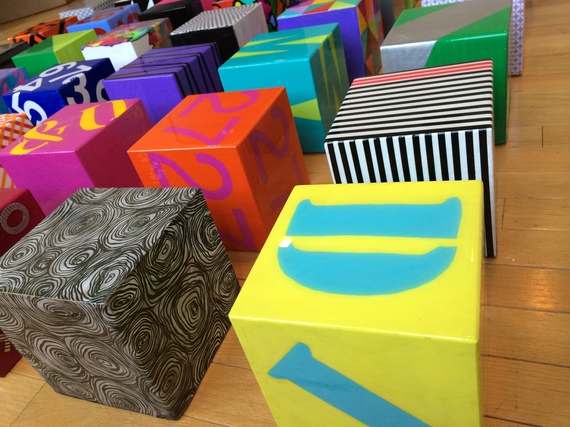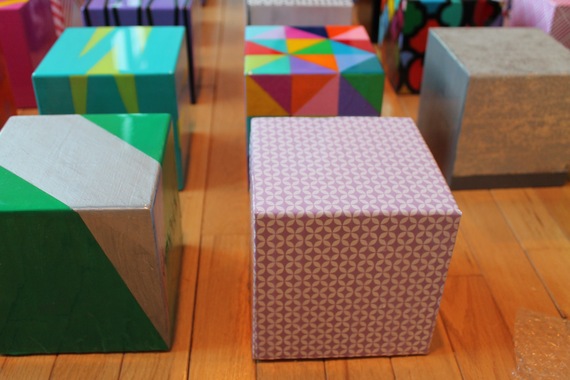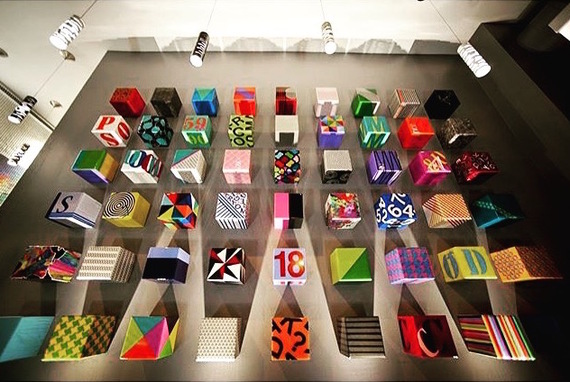 "When I do commissions, I work with the space itself, pulling inspiration from the environment. I like to find out what their fears are, what they want out of their space, how exactly they would like their customers to feel, and so on. No one comes to me if they are afraid of color, I can be certain of that. I'm grateful this has become a part of my everyday. A day that I'm not painting is a day that I'm not myself."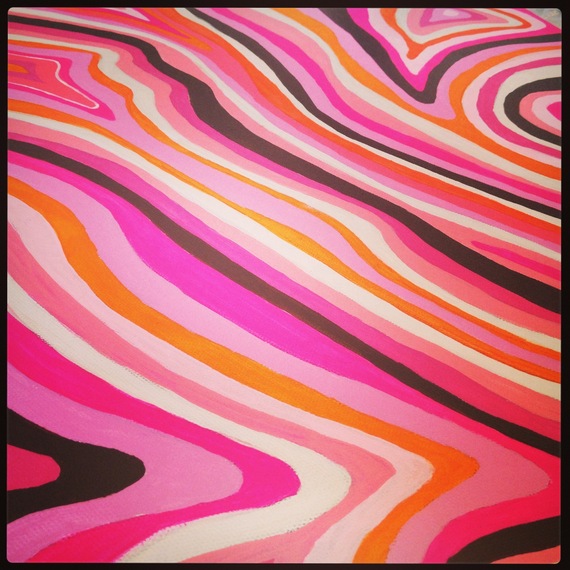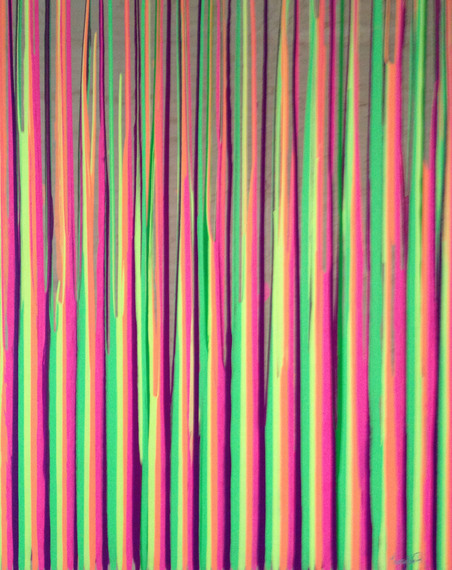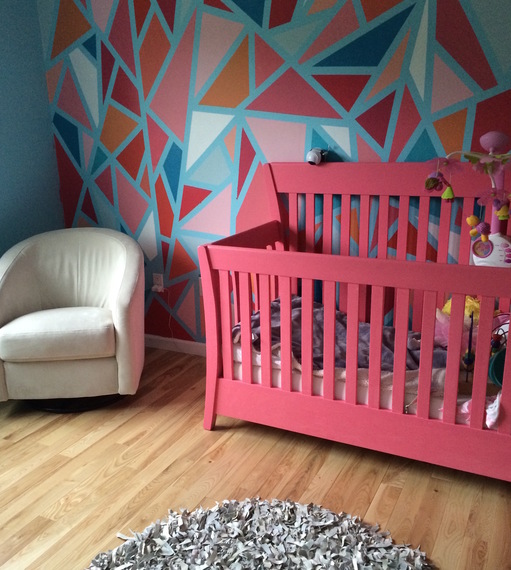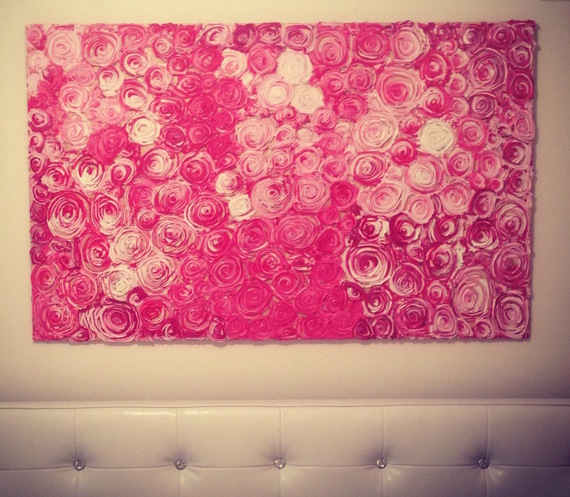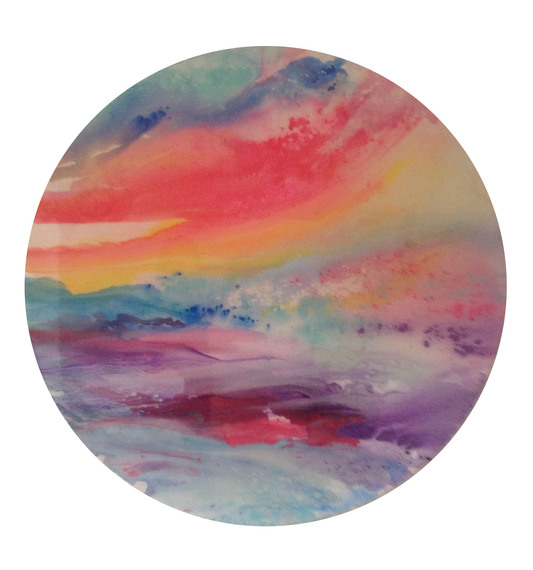 REAL LIFE. REAL NEWS. REAL VOICES.
Help us tell more of the stories that matter from voices that too often remain unheard.