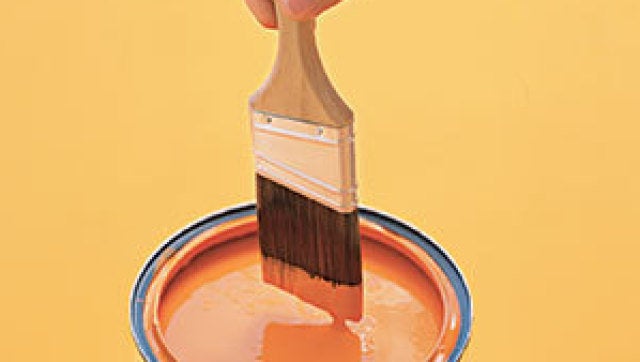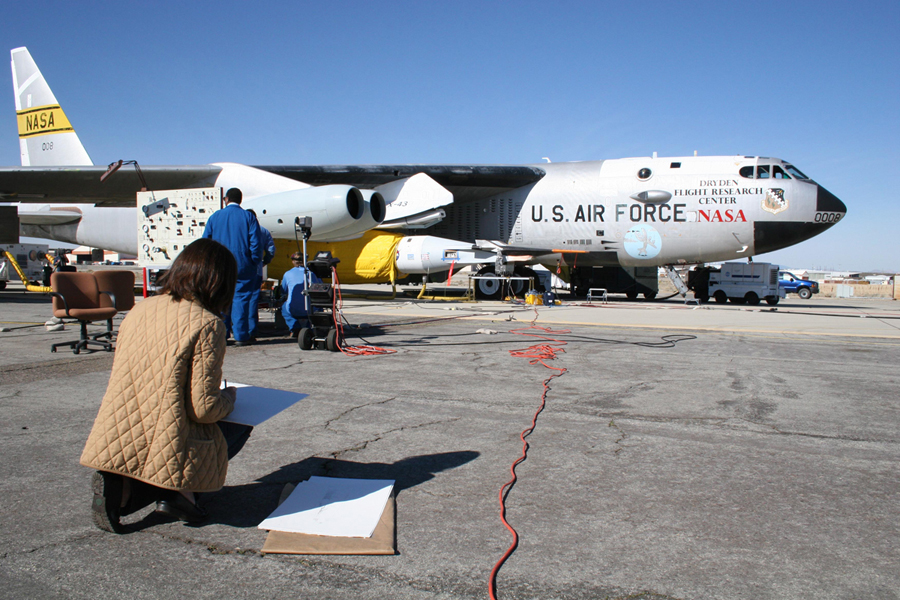 Commissioned by NASA to paint the x-43, the fastest aircraft in the world and document space history as a NASA artist, I was able to work on site one hour before takeoff at Edwards Airforce Base in the Mohave Desert. The painting of the x-43 is currently in the Smithsonian Traveling Exhibit "NASA Art: 50 Years."
As an art history major at Williams College, I worked closely with Lane Faison (one of the three legendary professors of the Williams Art Mafia) and took courses in the Art History Graduate Program at the Clark Art Institute. I had the advantage of studying the artwork not only from an academic standpoint but also as a painter myself. I could connect with what the artists were trying to accomplish or the challenges posed, see their mistakes and share the energy of the brush going across the canvas particularly in the paintings done on site.
I have spent the past several months painting outdoors. When I was young, my mother, who was head of the design department at Pratt Institute in New York would take me out to paint with her. I still use her paints and paint box. There is no substitute for being outside and having firsthand interaction with the subject. Painting outside, however, poses a whole different set of problems as compared with painting in a controlled environment like a studio. Painting outside has its challenges but it offers the ability to look and see things you wouldn't normally notice.
The challenges of the outdoors are often found in obstacles and distractions that come your way. Yesterday I was out painting in Teton National Park and right next to me a black bear crossed the road and then climbed a small tree eating whatever berries were on the tree, totally oblivious that I was there. I realized I was not in the safest spot.
This fall I was also in Europe revisiting three of my paintings in quite extraordinary collections. One family that had commissioned an early painting of mine was the Prince Lobkowicz family, they were the patrons of Beethoven and Mozart. Beethoven's "Eroica" symphony and his fifth and sixth symphonies were dedicated to Prince Lobkowicz (a nice circle as I enjoy listening to Beethoven's symphonies when I paint). Another collection was in Munich, and the quality of the artwork was equal to a museum. My painting was across from a Feininger, next to a Grosz and surrounded by exquisite objects of art from the Bronze age onward. I can't, however, look at that painting without thinking of mosquitoes.
While in Prague, where I would go out early to paint to catch the light, I made a tactical error having an apple strudel before setting off to paint the Old Town. When I sat down to paint, bees appeared and were buzzing around and landing on me, attracted to the apple strudel remnants on my hands and clothes. I was just beginning to focus but the bees won out. I moved to another part of the old town square, set up my paints, drew a detailed Gothic town hall only to have the street cleaners' truck block the bottom section I was about to paint. Another time when I was painting on Lake Starnberg outside of Munich (a collector had flown me over to paint a painting) the summer had been so damp that the mosquito population had burgeoned. I was covered with mosquitoes; I felt like a beekeeper as they flew around my head the entire painting time.
The sun and wind are always problematic but recently when I was out painting at the beach early in the morning my finished oil painting fell into the sand from the wind, creating damage to the painting. That same week I was out painting at low tide and after I had set up and begun painting I noticed that I was being bitten all over from sand flies. Perhaps the most memorable experience I had was when I was living in Asia, awarded a grant from The Henry Luce Foundation where I was a visiting professor of Western art. I would take a taxi with my big watercolor paper and supplies and go to the temples or parks -- the only open spaces in a very congested city. There were few Westerners and no one painted outside. The Chinese tradition was to paint from the mind not from the outside. I wore a big banana leaf hat for protection from the sun. Two boys came and stood next to me as I sat painting a Confucius Temple. One ducked down and looked at my face, he said to his friend (not knowing that I could speak a little bit of Chinese), "Her nose is very big" (a reference to my being a foreigner). Imagine their faces when I replied, "I am an American" in Chinese.
The rewards of painting outside clearly outweigh the distractions and frustrations. There is a unique bond with nature and a closer view of life -- I get to see the clammers at 7 a.m. going to work in the bay, the herons, osprey and migrating warblers. I hear the sounds of life that participate around me and those experiences bring unique perspectives incorporated into my painting.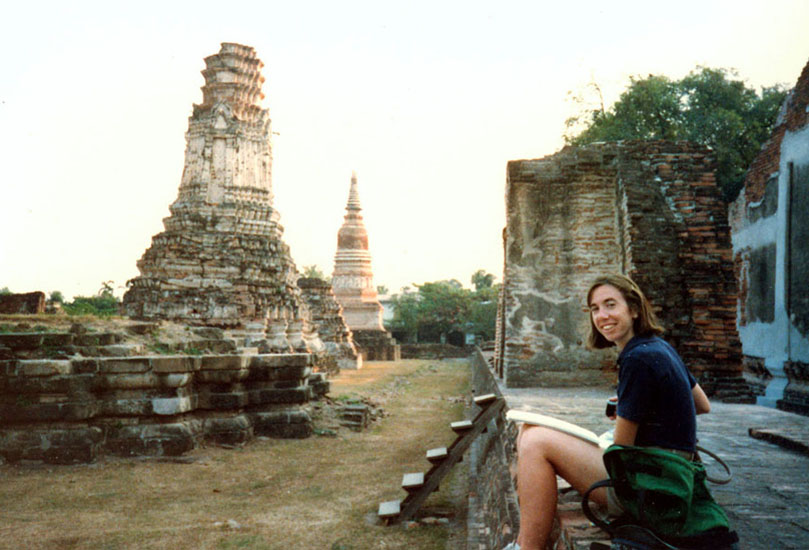 Painting in Lopburi, Thailand 1987
Calling all HuffPost superfans!
Sign up for membership to become a founding member and help shape HuffPost's next chapter