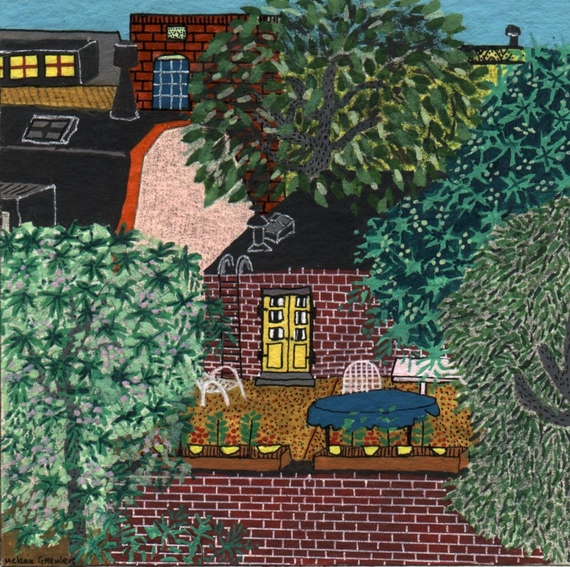 One recent Friday night while working in my brownstone studio, a loud party was taking place on the deck of a carriage house my window faces across the backyard garden. Playwright Arthur Miller once resided in that carriage house long before I moved to Brooklyn Heights. Thankfully, the hosts played good jazz, the party goers were having fun with constant laughter, and strings of tiny pretty party lights created a magical glow in the dark. How could I be annoyed? I thought about the parties Arthur Miller might have thrown on that deck had I been around back then to peer out my window.
My neighborhood is known for its writers. In the mid-1980's I had read excerpts of a memoir about the iconic celebrity, Marilyn Monroe, in the New York Post. It was written by Monroe's close friend, Norman Rosten, Brooklyn's first poet laureate, novelist, playwright, and college friend of Arthur Miller, Monroe's husband. I remember riding home on the subway and recognizing Rosten from his photo in the newspaper as we both departed the Borough Hall Station in Brooklyn Heights. I never dreamed that a few years later he and I would collaborate on a reissued book of poetry and publish a picture book together.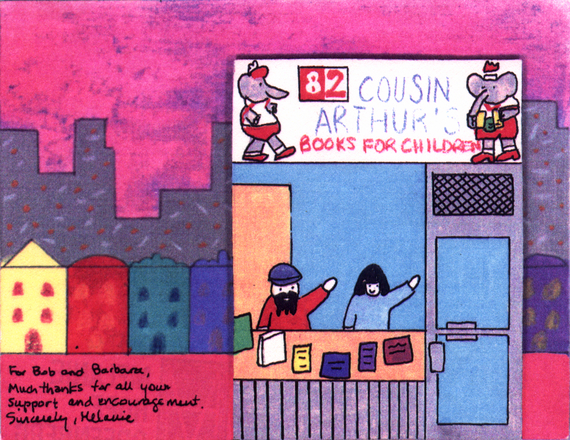 During the late 1980's a community of writers and poets gathered in Brooklyn Heights at a children's bookstore on Montague Street. Cousin Arthur's Book Shop was a delightful resource in our neighborhood. The shop featured children's events as well as poetry reading for adults. I was just breaking into publishing with my first picture book when I started hanging out. Bob and Barbara Tramonte, the bookstore owners, also published independent poetry books with their Blue Star Press. I officially met Norman Rosten at the front counter of Cousin Arthur's where they gave away the free cookies.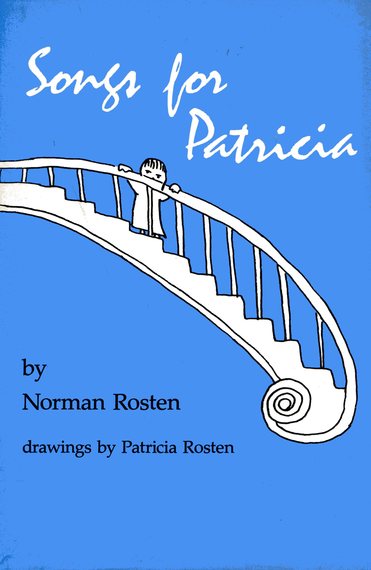 During that time I was also a freelance graphics artist designing Cousin Arthur's news and event posters. The Tramontes hired me to work on a book their poetry press planned to reissue and publish. "Songs For Patricia", Rosten's book of poetry for his daughter, was originally published in 1951. Norman's teacher and poet friend had a print shop for book production at Wingate High School in Brooklyn. Norman and I traveled together and bonded during our "Wingate H.S. Adventure". He was a ball of energy at 73 years old. I was more than half his age and out of breath chasing him up the school's stairwell to the print shop.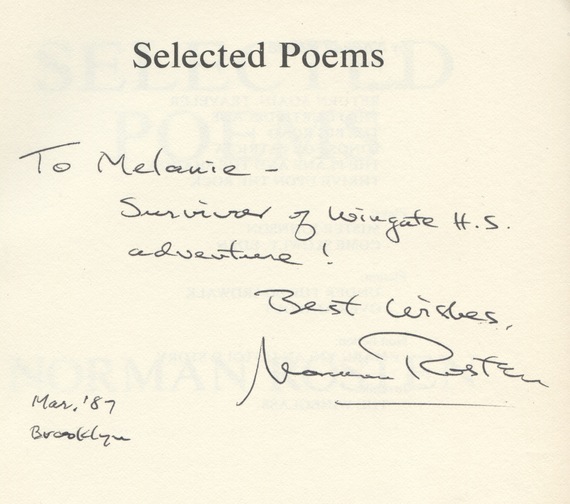 Norman became a mensch mentor. He was grounded and did not take himself too seriously. He was wise and aware of the glories and pitfalls of fame. A kind neighbor and gentleman whenever I saw him on the street. I understand how Marilyn Monroe must have felt safe with Norman and acknowledged as an artist. When approached to illustrate his poems for children called "A City Is", I leapt at the chance.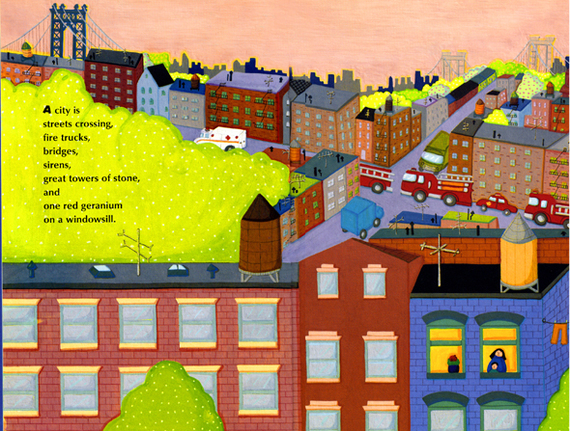 I had to aim my imagination high for that leap, Norman was now an art mentor. Within Rosten's simple childlike poems I discovered layers of deep wisdom filled with details of life's complexities and joys which I could not wait to paint. When our children's book was finally published 14 years later, after he had passed away, it felt great to give Norman his due. In hindsight, I'm not surprised that sketches submitted early in the project depicting different cities around the United States were rejected by publishers. When the art vision became equal to the poet's vision the book project sold. New York City with it's back streets along with it's world famous splendors is my truth as a life long native, as well as Rosten's truth.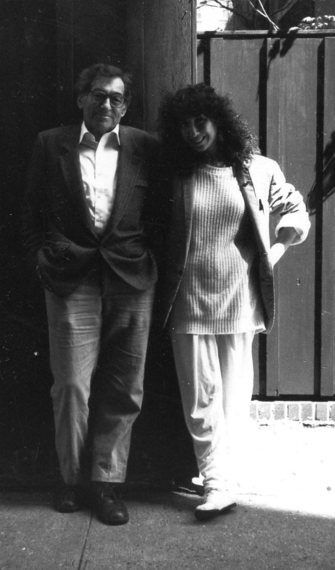 I still miss the arts community of writers and artists I had met through Cousin Arthur's. The community sadly drifted apart after our anchor, the Tramontes, closed the book shop and moved from Brooklyn to Massachusetts in the 1992. Norman passed away in 1995. Peeking at that party across the garden sparked good memories of friends from days gone by. Who are the tenants living in that carriage house now? I do see gatherings on this deck of different transient rotating people. With the current climate of Brooklyn and its appeal to tourists, I wonder if these tenants are Airbnb renters. Either way, tenants and tourist renters, please note, I would love to be invited to your parties!
All Color Art and Photo: (c) Melanie Hope Greenberg
"Songs For Patricia" book Jacket art: Patricia Rosten
Popular in the Community