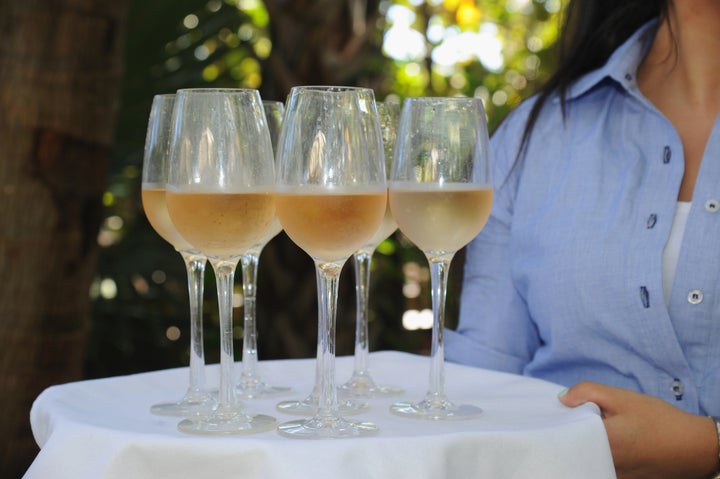 Rosé is perfect for picnics in the summer, but it's entirely possible you've been drinking it all wrong.
If you struggle to find the right foods to pair with your rosé, Moët & Chandon winemaker Marie-Christine Osselin recently gave HuffPost a helpful tip: think of rosé like you would red wine. Don't treat it like a white wine, as most of us do.
"Like red wine, rosé pairs beautifully with foods like fish, meat, risotto and fruit salad, making it a great drink to enjoy with a meal," Osselin said.
"Typically red wine dominates meat dishes, but rosé has the structure and body to complement the flavors of meat allowing you to enjoy both your dish and the drink, without one overpowering the other," Osselin said. The winemaker suggested pairing rosé with beef, veal, lamb, pork or duck.
If you're feeling playful, Osselin suggested trying rosé with burgers, lobster rolls, truffle fries, tacos or even Thai and Indian food. If you want play it safer, stick a sweeter rosé with desserts, red berries or blue cheese.
Next time you're picking out something to pair with a curry or duck dish, we say be bold and go rosé all the way.
The HuffPost Lifestyle newsletter will make you happier and healthier, one email at a time. Sign up here.