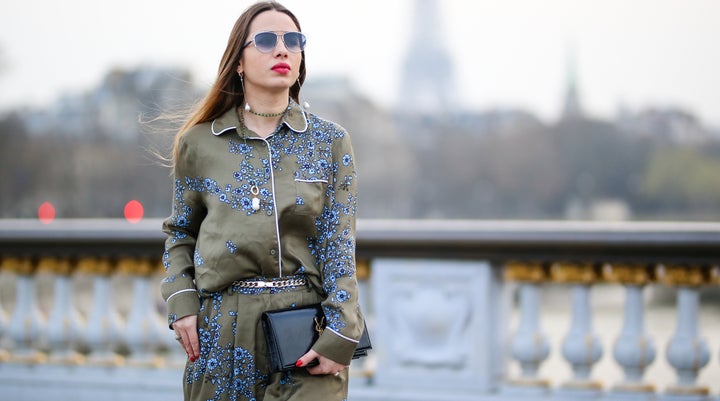 If you frequently find yourself running late for work because you have nothing to wear, this latest workwear trend might be your godsend.
Pajama dressing is the runway trend you kind of want to hate, but also kind of love. You've probably seen celebs like Selena Gomez, Gigi Hadid and Kim Kardashian strutting around New York and L.A. donning silky PJ sets with strappy heels, bold lips and chunky jewelry....as one does.
Basically, it's now mainstream acceptable to literally wake up like this.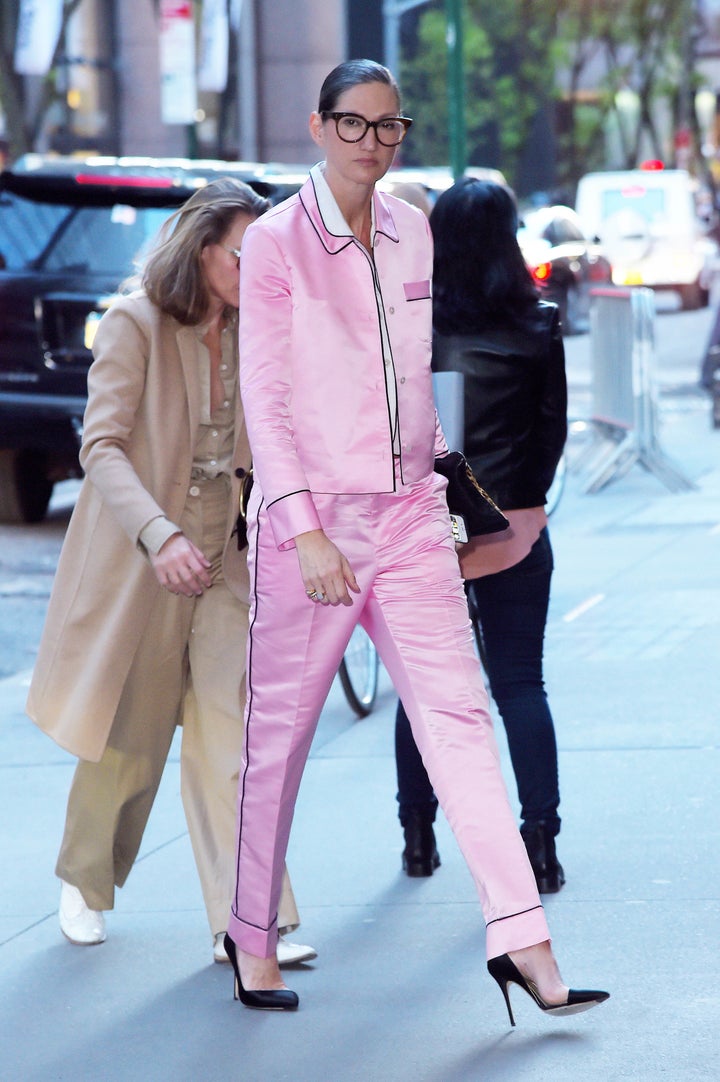 And, why shouldn't it be? Pajamas are comfortable, effortlessly structured and cozy as hell. Plus, being able to toss on one of these silky tops with a high-waist skirt or pair of paper bag pants takes the stress out of planning what to wear each morning. Simply tuck it in, add some accessories and go.
When thinking about how to wear PJs to work IRL, mix and match contrasting pieces. Pair a loose, unstructured pajama-inspired top with fitted or pleated bottoms. Dress the look up with strappy heels, loud jewelry and bold eyes and lips, and you'll easy make this trend your own.
Below, check out 11 of our favorite pajama tops that you can also wear to work. Find the style that works for you, and don't forget to sign up for our Full Carts, Can't Lose email to stay on top of the best sales each week.
HuffPost may receive a share from purchases made via links on this page.